What is Atlanta's Upper Westside? Things to Do & Notable Developments
Posted by Trey Van Tuyl on Monday, November 23, 2020 at 8:26 AM
By Trey Van Tuyl / November 23, 2020
Comment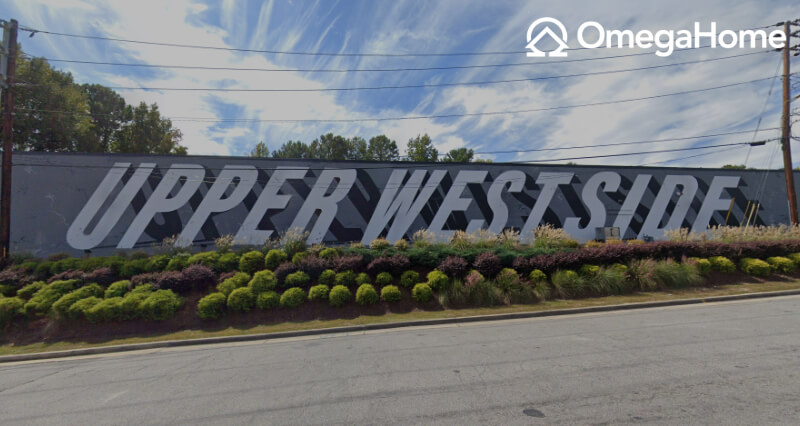 Atlanta's Upper Westside is a burgeoning region that is loosely defined as encompassing the neighborhoods of Hills Park, Bolton, Riverside, and Whittier Mill Village. The area is known for its rapid gentrification and gradual transition from industrial to residential use. For many, the Upper Westside represents a hidden gem in Atlanta that is just starting to receive the attention it deserves.
The boundaries of the Upper Westside are difficult to precisely define because the term "Upper Westside" is colloquial. Various interests that operate in the area (such as real estate developers and local businesses) have used the term in order to promote the region as an up-and-coming neighborhood. This is also the case with the nearby "West Midtown".
Nonetheless, here's our attempt at defining the Upper Westside: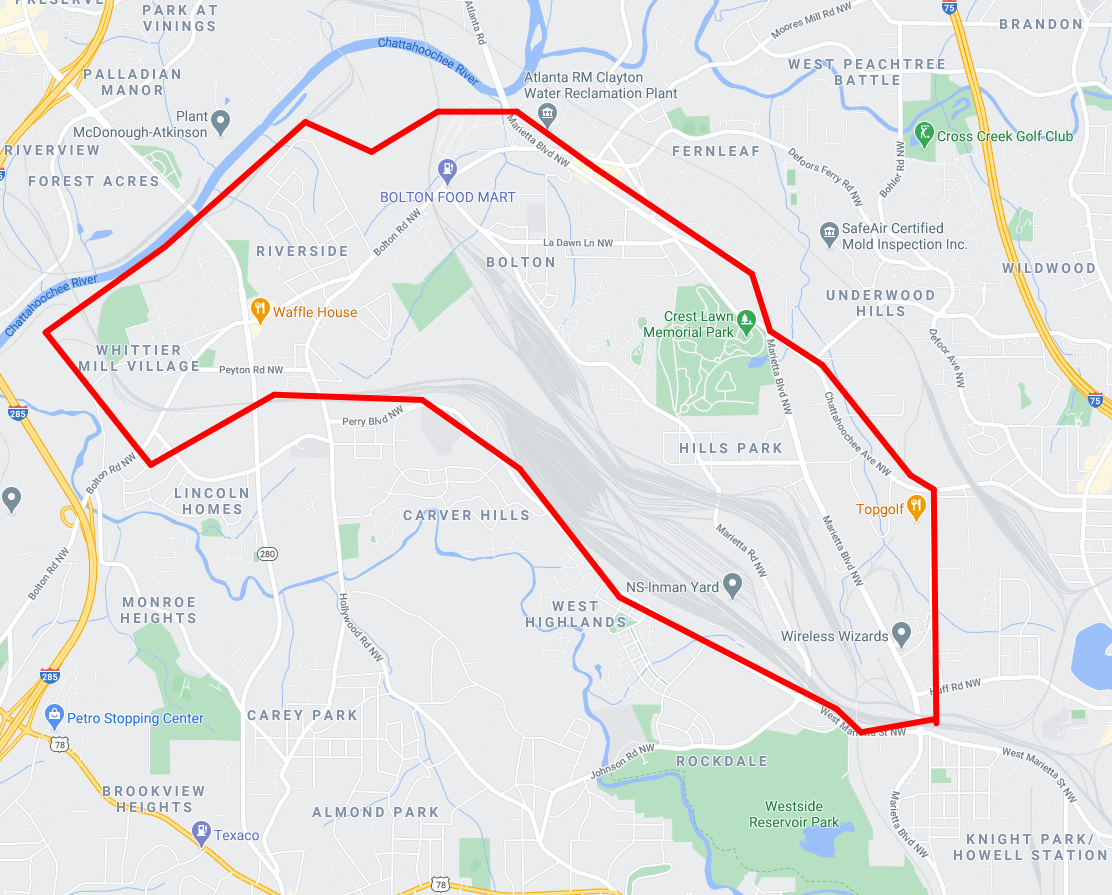 It should be mentioned that the moniker "Upper Westside" is not without controversy. Some community activists claim that the term is an attempt to extinguish the culture and identity of certain areas in favor of a sterilized, business-friendly branding. Some have even gone as far to claim that the term represents "Columbusing". Proponents of the term claim that it's merely a descriptor of an area and not intended to redefine Atlanta's history.
So, what makes the Upper Westside so special? For starters, the Upper Westside is located in a compelling intown Atlanta location. The area is about 5 miles (or 15 minutes) to Downtown Atlanta or Midtown and within 20 minutes to Vinings and The Battery. Also, the Upper Westside is incredibly close to popular streets like Howell Mill and Collier.
While the Upper Westside has been historically dominated by industrial use, recent years have seen industrial properties being converted into mixed-use or residential developments.
Aside from its great location, The Upper Westside has also attracted a considerable amount of residential and commercial development in recent years. Let's run through some of them in the
Notable Attractions & Things to Do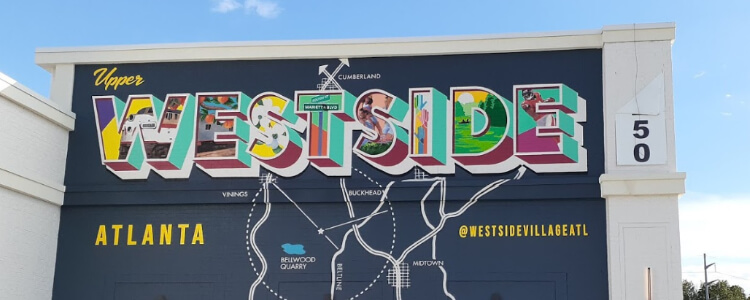 Upper Westside Village
Address: 2260 Marietta Blvd NW, Atlanta, GA 30318
The Upper Westside Village is the newest mixed-used addition to the Upper Westside. The development features townhomes as well as local businesses like Westside Pizzeria, Ted's Montana Grill, and Clean Juice.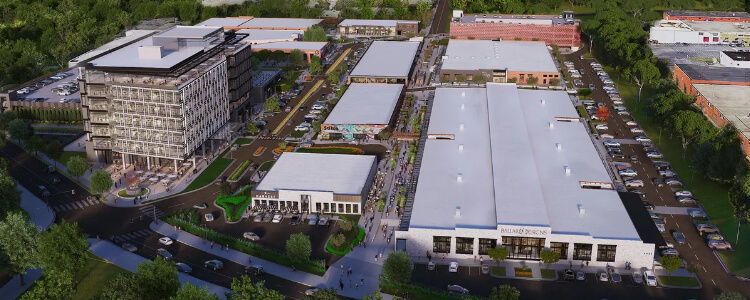 The Works
Address: 1295 Chattahoochee Ave NW, Atlanta, GA 30318
The Works is a new 80-acre mixed-use development in the Upper Westside. Thye development "plans for some 350,000 square feet of retail and entertainment options, 600,000 square feet of office space, 500 residences, 200 hotel rooms, and 13 acres of green space", per Curbed.
Some of the retail tenants include:
Scofflaw Brewery
Chattahoochee Food Works
Fox Bros BBQ
The Waffle Experience
Once completed, The Works will rival Ponce City Market in terms of scale and amenities.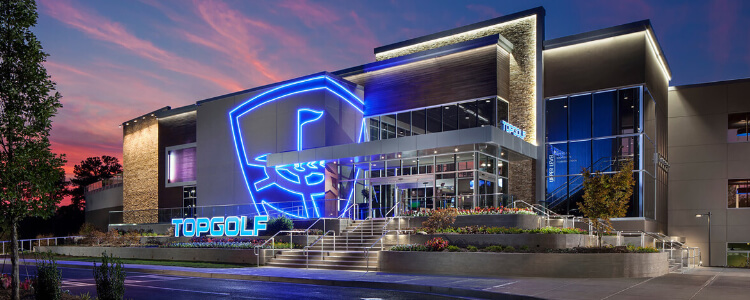 Topgolf
Address: 1600 Ellsworth Industrial Blvd NW, Atlanta, GA 30318
Topgolf's Atlanta location is located in the Upper Westside! Enjoy drinks or bites while slugging some line drives with friends.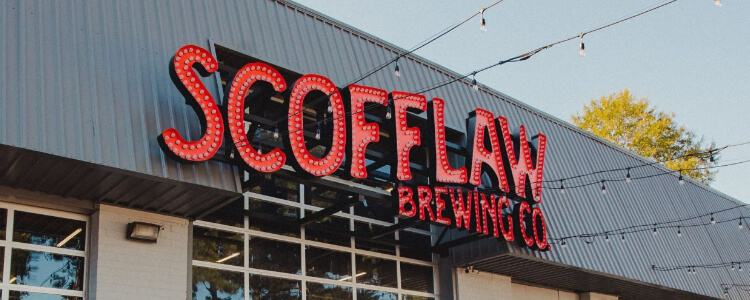 Scofflaw Brewing Co.
Address: 1738 MacArthur Blvd NW, Atlanta, GA 30318
Scofflaw is a local brewery that features an indoor/outdoor setting that is perfect for relaxing with friends. There's an excellent selection of beers and seltzers as well as friendly staff. This is an excellent hangout and social spot for those who enjoy craft brews!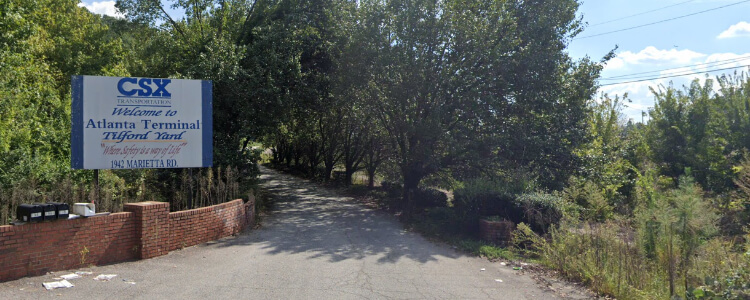 CSX Inman Yard
The CSX Inman Yard isn't an attraction as of yet, but it is likely to be redeveloped into something huge for the Upper Westside.
In our above map of the Upper Westside, you'll notice that a large portion of the neighborhood is a rail yard. This area is the ~300-acre Tilford Yard owned by the CSX Corporation. Operations have ceased at the railyard and there is widespread speculation that CSX could sell the land and that it be redeveloped into a mixed-use project.
If this redevelopment were to happen, it would be game-changing for the Upper Westside. This would be one of the largest mixed-use developments in Atlanta and would no doubt vastly increase the amount of interest in the area.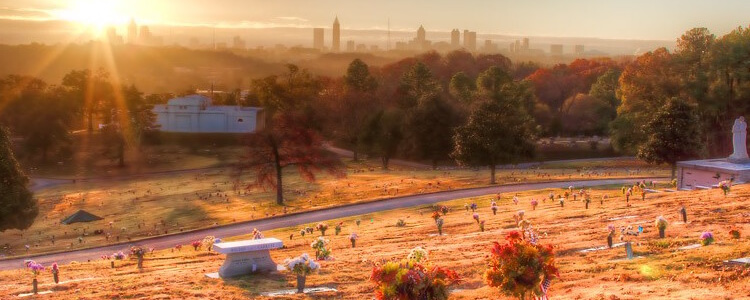 Crest Lawn Memorial Park
Address: 2000 Marietta Blvd NW, Atlanta, GA 30318
I know what you're thinking - what's so special about a cemetery? Well, Crest Lawn happens to be one of the oldest and most historically noteworthy cemeteries in Atlanta. This sprawling 145-acre cemetery contains century-old headstones and also boasts incredible views of the Downtown Atlanta skyline. Crest Lawn Memorial Park is a must-see if you're a history buff.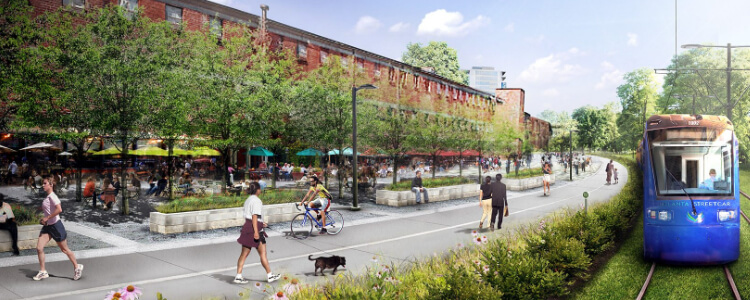 Westside Beltline Trail
Eventually, the Westside Beltline Trail will run through the southern portion of the Upper Westside near Blandtown. This will bring a substantial amount of foot traffic to the area and only continue more interest in the area.
Westside Reservoir Park
While not technically located in the Upper West, the upcoming Westside Reservoir Park will be just minutes from it. This is poised to be Atlanta's largest park and will connect to the Atlanta Beltline.
Whittier Mill Park
The 22-acre Whittier Mill Park is a public park that also features a 19th-century mill tower.
Housing Developments
There are a few notable housing developments in the Upper Westside, most of which are by local developer Brock Built.
Dupont Commons
Address: Dupont Commons Dr, NW Atlanta, GA 30318
Dupont Commmons was established in 2004 by developer Brock Built. In total, there are several hundred units featuring both single-family homes and townhomes. Community amenities include a clubhouse, swimming pool, and multiple community parks.
Westside Station
Address: Westside Blvd NW Atlanta, GA 30318
Westside Station is adjacent to Dupont Commons and also developed by Brock Built. The community is newer than Dupont Commons (established in 2017) but also features single-family homes and townhomes.
Conclusion
In conclusion, the Upper Westside is an area with rapidly improving amenities and quality of life. In many ways, the neighborhood feels like it's on the cusp of greatness. Some speculate that one day Atlanta's Upper Westside may rival New York's Upper Westside. While that's certainly a tall order, we're eagerly waiting to see what's next for the Upper Westside!