Bankhead: The Next Great Neighborhood in Atlanta
Posted by Trey Van Tuyl on Thursday, July 18, 2019 at 9:07 PM
By Trey Van Tuyl / July 18, 2019
Comment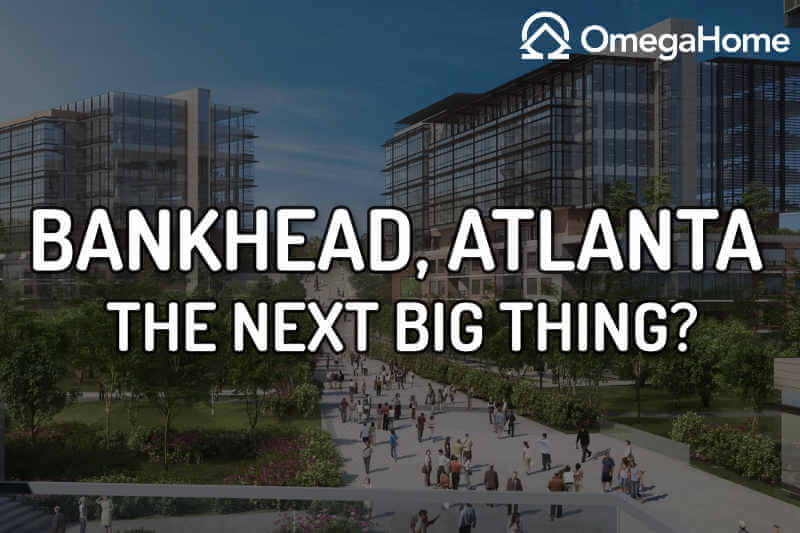 Bankhead is an up-and-coming neighborhood in Atlanta that is poised for massive growth. The neighborhood is located southwest of the Georgia Tech campus and is just west of the English Avenue neighborhood.
While the neighborhood has been disadvantaged historically, there have been new developments and initiatives tasked at revitalizing the neighborhood. Many consider it to be a "neighborhood in transition" that is ripe for improvement. Let's delve into Bankhead's rich history and find out why it's on track to become one of Atlanta's next great neighborhoods.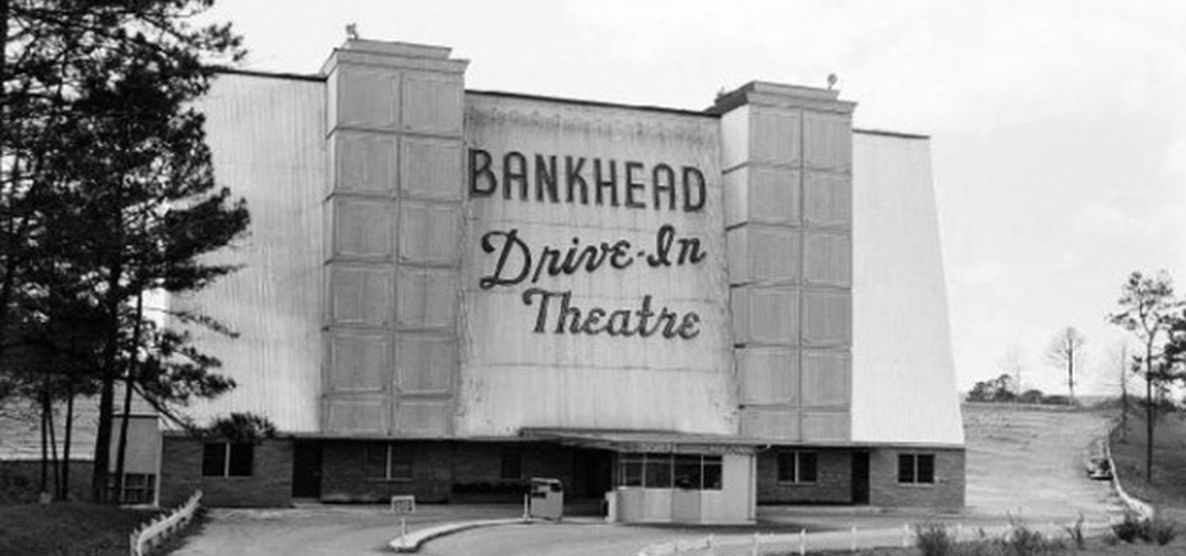 History
Curious how Bankhead got its name? The name "Bankhead" comes from Bankhead Highway, a sprawling freeway which spreads from Washington D.C to San Diego. The freeway was named in the early 20th century after John H. Bankhead, a former United States Senator from Alabama. This freeway stopped through Atlanta and the neighborhood "Bankhead" was named after it.
The stretches of Bankhead Freeway that run through Atlanta has since been renamed Donald Lee Hollowell Parkway after the renowned African American civil rights activist. The Atlanta City Council changed the name in order to mitigate some of the stigma attached to the areas surrounding the freeway. However, you'll still catch many locals calling the road by its former name of "Bankhead".
The area is also notorious for its integral part in the Atlanta rap scene. Rappers like T.I. and Shawty Lo grew up in Bankhead and many songs of theirs mention the neighborhood. Take for example the song "Bankhead" by T.I. where he talks about his upbringing.
The neighborhood even has a famous dance called the Bankhead Bounce! The dance was created by local rappers Diamond and D-Roc and s popularized by Michael Jackson when he performed it on the 1995 Video Music Awards. The dance was purposefully given a cheerful name in order to portray Bankhead in a positive light in contrast to the negative light in which it was commonly portrayed.
Which brings us to our next topic: Bankhead's crime and poverty problem. While the neighborhood has undoubtedly improved in recent years, Bankhead has been historically known as a high-crime and low-employment neighborhood within Atlanta. Crime here is still higher than Atlanta as a whole and it will be a considerable amount of time before levels drop to the levels seen by other gentrified neighborhoods like Old Fourth Ward and Grant Park.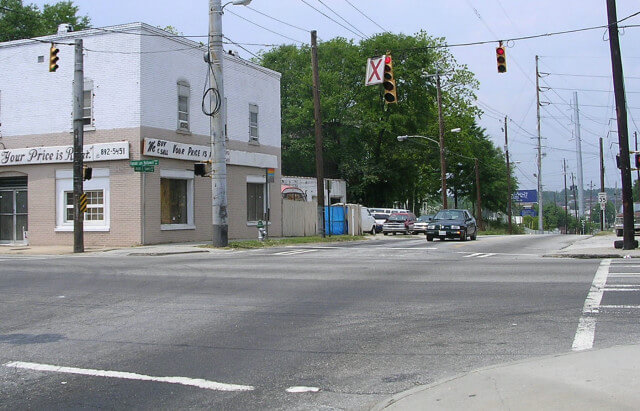 Bankhead today
Bankhead today is a mixed-income community in the process of gentrifying. Along Donald Lee Hollowell Parkway, you'll find a variety of historic homes and mom-and-pop shops. While Bankhead is still plauged by vacant homes, vacancy rates have been declining every year
One of the many reasons why people are banking on Bankhead's success is its location. For example, Bankhead is under three miles to Downtown (including the new Mercedes-Benz Stadium), Midtown, and Atlantic Station. The neighborhood will also soon have the Beltline Westside Trail running through its neighborhood. The future impact of this trail cannot be understated, especially when considering the impact that the Eastside Trail had on intown neighborhoods like Inman Park and Cabbagetown.
Here's a map provided by the City of Atlanta demonstrating the upcoming Westside Trail in reference to Bankhead: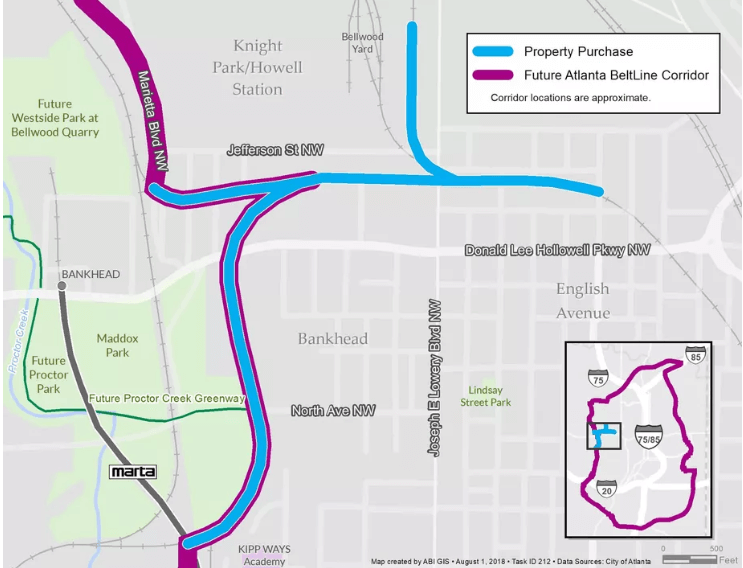 The neighborhood also features the Bankhead MARTA Station along the Green Line, which connects residents to areas throughout Atlanta. In terms of green space, Bankhead has a park named Maddox Park which features a pool house, basketball courts, and a tennis court. Maddox Park will run adjacent to the Atlanta Beltline and is planned to be significantly improved by the City of Atlanta.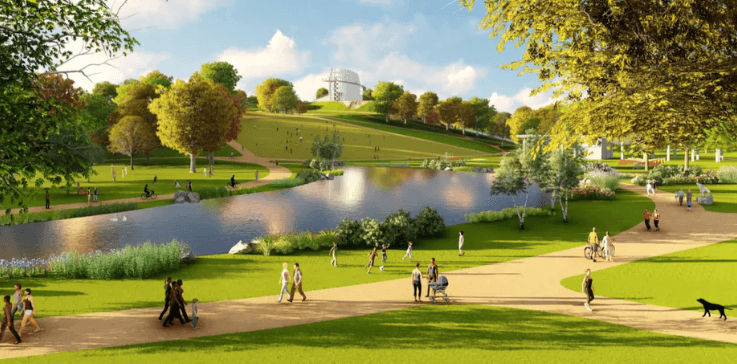 Bankhead's future
Now comes the exciting part: discussing the growing list of upcoming development projects and economic initiatives geared towards revitalizing Bankhead.
Along Bankhead's northwestern border runs the Bellwood Quarry. The Quarry and the area surrounding it is slated to become "Westside Park at Bellwood Quarry", a 280-acre park which will be the largest park in Atlanta. Westside Park will connect to the Westside Beltline Trail and feature a walking trail named the Proctor Greek Gateway which will span from Maddox Park to the Chattahoochee River. Transitioning this land into a public park will cost the City hundreds of millions of dollars.

Along with the new Westside Park will come a massive mixed-use development: Quarry Yards. This $400+ million project will be adjacent to both the Bankhead MARTA Station and the Westside Beltline Trail and will feature 70+ acres of shops, restaurants, office space, a hotel, and apartments. Quarry Yards will be a gamechanger for the Bankhead area and is intended to become one of Atlanta's top destinations.
There's another massive upcoming project near the Bankhead MARTA Station named Westside Yards. which will be a joint venture between three different Atlanta-based developers: Brock Built, DeFloor Ventures, and Sixty West. Westside Yards will be located at 1080 Donald Lee Hollowell Parkway and feature office space, multifamily dwellings, retail space, and a 120-room hotel.
Brock Built is also pushing forward with a new townhome development along David Lee Hollowell Parkway. Steve Brock, owner and founder of Brock Built claims that the momentum in the Bankhead area has made them eager to invest in the area.
All of these developments in the area have had home values absolutely skyrocket in the area over the past few years. Check out this graph: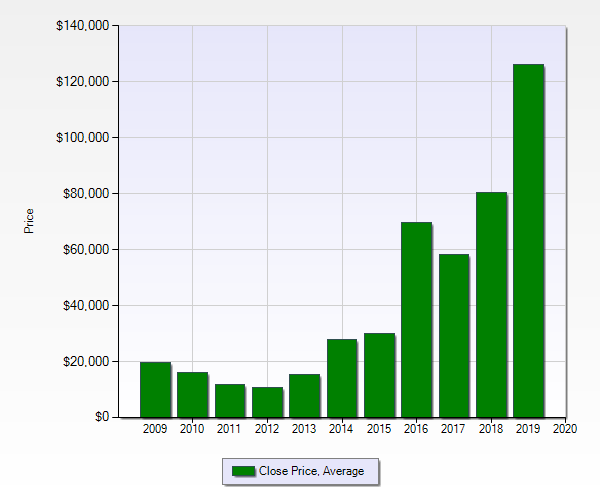 Looking to carve out your own slice of Bankhead? We have all of the current Bankhead homes for sale on our website.
Conclusion
Bankhead has been long overlooked but will soon see a massive amount of interest and money flowing into the area. There are billions of dollars of both private and public funds designated towards improving the areas around Bankhead in the coming years. I am very much so looking forward to Bankhead's revitalization and journey into becoming one of Atlanta's top places to live.