Edgewood, Atlanta is a great place to live. Here's why.
Posted by Trey Van Tuyl on Thursday, July 4, 2019 at 8:09 AM
By Trey Van Tuyl / July 4, 2019
Comment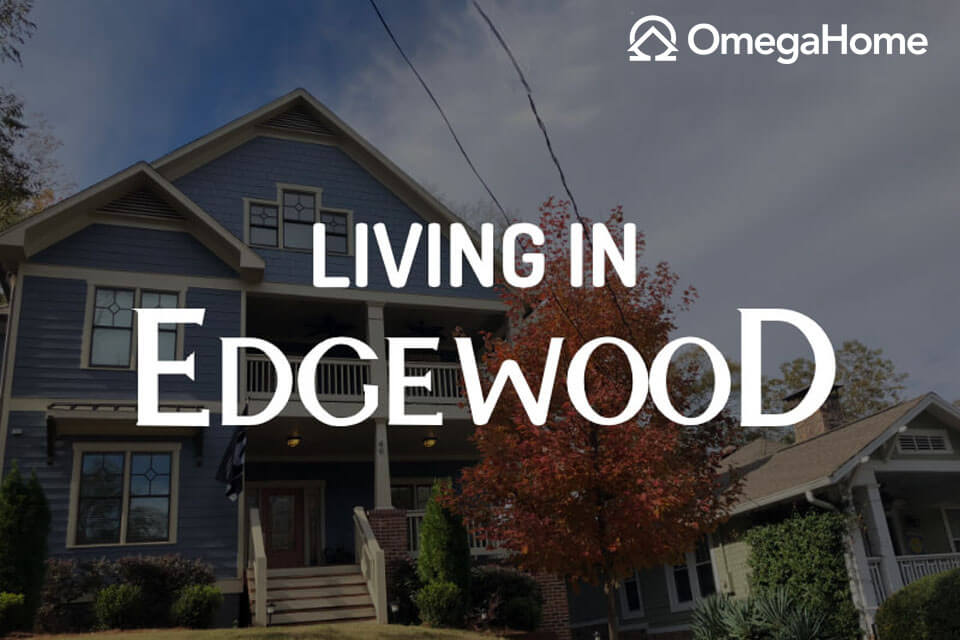 Edgewood is an eclectic and hip neighborhood located west of Reynoldstown and east of Kirkwood. It's known for its tight-knit and diverse community and for having a plethora of business and recreational amenities. Despite being a beneficiary of Intown Atlanta's revitalization efforts, home values here are affordable when compared to surrounding areas.
Let's start off with clearing up a popular misconception: the famous "Edgewood Ave" is not located in the neighborhood of Edgewood. It actually runs through Downtown, Sweet Auburn, and Inman Park. I know, it's a little confusing!

History of Edgewood
Edgewood was first built in the Post-Reconstruction era from 1870-1910. It was created to resolve an ongoing housing shortage due to the massive population growth occurring around downtown Atlanta, as it was seen as close enough to downtown for commuters. Edgewood continued to be its own town until 1909 when it was annexed into the City of Atlanta.
One unique aspect of the neighborhood is its smaller lot sizes and the wide variety of architectural styles present. This is because independent builders initially developed Edgewood. This is in contrast to neighborhoods like Grant Park and Druid Hills, where large corporate developers meticulously planned their layouts. As a result, you will see more modest homes in Edgewood on smaller lots.
Things to Do in Edgewood, Atlanta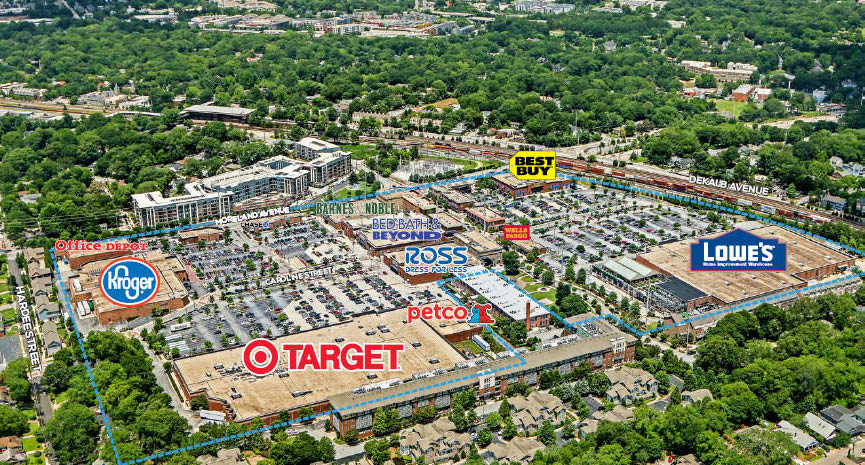 Edgewood Retail District
The Edgewood Retail District is a new strip mall that has recently opened. There are over a dozen big-box retail stores located here and there are also several restaurants (including Five Guys!) within walking distance to all of the stores. Proximity to the Inman Park-Reynoldstown MARTA station ensures that these stores are accessible to all residents.
Here's a quick list of some of the big-box retailers:
Target
Kroger
Best Buy
Bed Bath & Beyond
Lowe's
Petco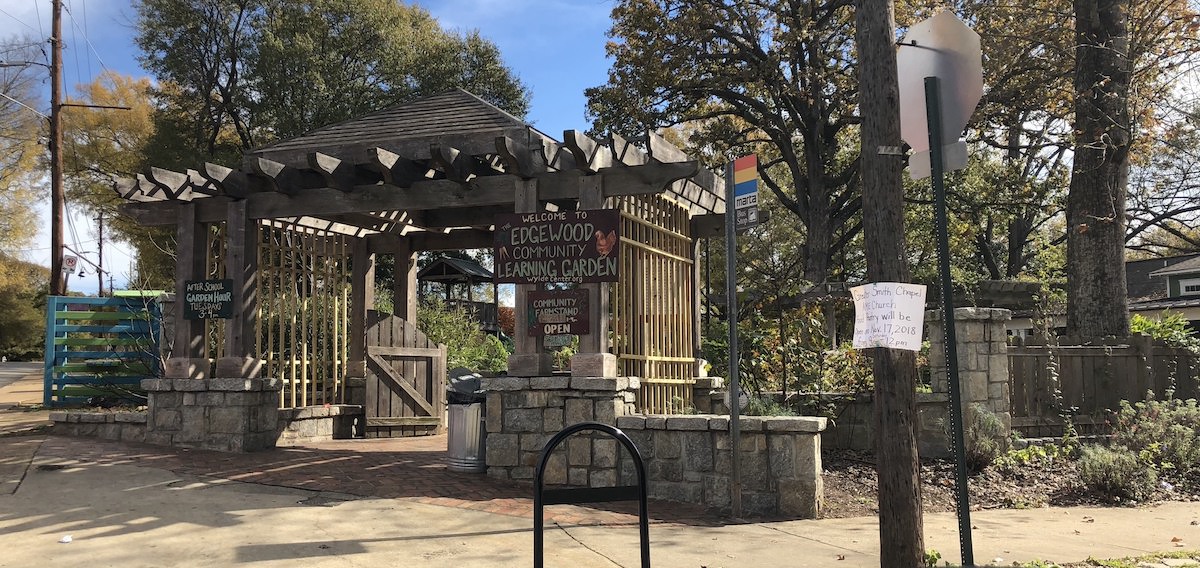 Edgewood Community Learning Garden
This community garden is an excellent place to bring children. The garden is designed to be an educational resource for local children. Aside from the lush garden, there are play structures, chickens, a pond, and even a treehouse! The garden is an excellent example of how this community genuinely cares about its residents. Last year, the garden donated over 500 pounds of fresh produce to families in the community.
Walker Park
Walker Park is a well-maintained park with plenty of room for soccer, tennis, frisbee, or rugby. There is a playground with plenty of structures for kids to play on. As the name suggests, Walker Park has some walking trails as well. Lastly, there is a dog run for all of your furry friends.
Pinch 'N' Ouch Theatre
This local theatre is a community favorite. The setting is quite intimate and the talent is top-notch. The theatre also offers acting classes for any aspiring actors. Stop by and check out some high-quality entertainment!
Edgewood Restaurants
Ration & Dram is a neighborhood bar owned and operated by a local. It's a friendly space with indoor and outdoor seating known for their tasty and creative cocktails. They also serve certain food items that are loved by locals. Overall, an excellent bar and atmosphere.
FIGO Pasta is a great Italian restaurant with delicious pasta, as the name suggests! It's located in the Edgewood Retail District so there is ample parking around back. They serve dinner and lunch and do not skimp on the portion sizes!
Cinnaholic is a dessert shop also located near the Retail District. You may be familiar with this show's appearance on Shark Tank! They have an innovative (and scrumptious) take on the cinnamon roll along with other delicacies. Believe it or not, but this dessert shop is the highest rated eatery in Edgewood. Give it a try!
Demographics of Edgewood
Since gentrifying, Edgewood has attracted younger people and diversified. Around 46% of the population is between 25-44 years old. In total, there are around 7,000 people in the area. The racial composition is as follows:
50% African American
41% Caucasian
5% Hispanic
4% Other
The median household income is around $49,000. This is a little bit less than the national average of $55,000.
Edgewood, Atlanta Crime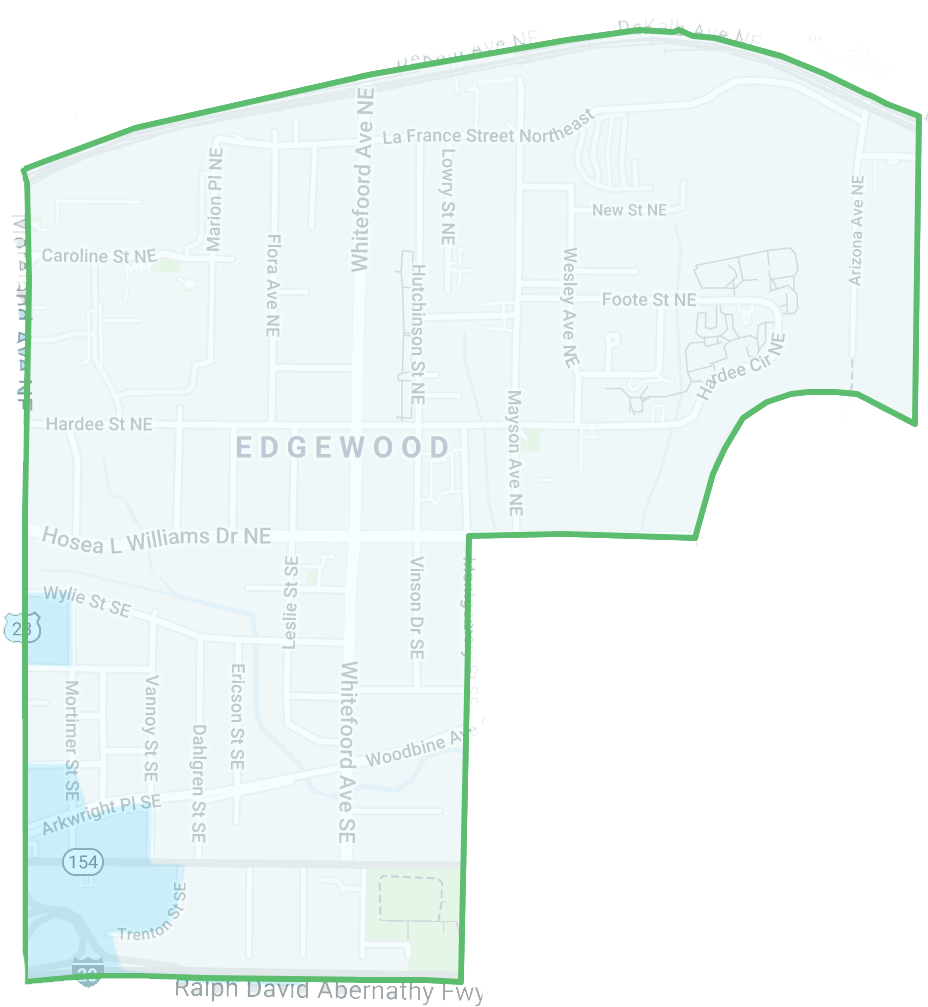 The highest rates of criminal activity occur within the southwestern block of the neighborhood. This is the section of the area close to the freeway where Memorial Drive meets Moreland Ave NE. Generally, the areas with the lowest amount of crime tend to be northern and closer to Candler Park.
Edgewood Annual Events
October - Mac and Cheese Festival
Everyone's favorite dish as a kid has a festival! This mac and cheese festival features over twenty vendors, all competing for the best dish! And you can indulge knowing it's for a good cause, as all proceeds go towards charities focusing on affordable housing. Lastly, there is also live entertainment offered!
Quick Facts
Land Area: 0.879 square miles
Zip Codes: 30307, 30316, 30317.
Final Thoughts on Edgewood, Georgia
This is an excellent neighborhood with a little bit of everything. I believe the best aspect of this neighborhood is the fact that it remains very affordable despite being near so many killer local attractions, such as the Beltline.