Grant Park, Atlanta Neighborhood Guide
Posted by Trey Van Tuyl on Friday, July 5, 2019 at 3:51 PM
By Trey Van Tuyl / July 5, 2019
Comment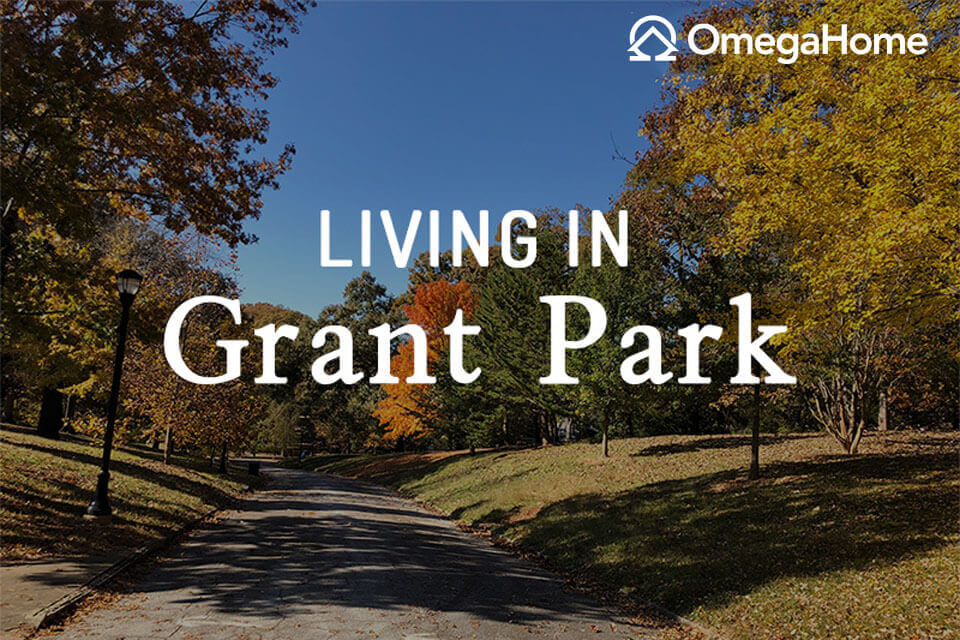 Grant Park is an Intown Atlanta neighborhood located on the east side of Atlanta. It's located within a mile southeast from Downtown Atlanta and nearby the neighborhoods of Cabbagetown and Sweet Auburn. Grant Park is primarily a residential area but does have shopping and dining options along stretches of Memorial Drive. Grant Park is the name of both a large park and the neighborhood that surrounds the park.
Families and professionals love Grant Park due to its lush greenery and excellent schools. It's a tight-knit community with beautiful homes including Victorian and Craftsman-style homes. Many streets in the neighborhood are lined with large and beautiful trees, making Grant Park one of the most picturesque areas in Intown Atlanta.

History of Grant Park
Grant Park was named after Lemuel P. Grant, a successful railroad engineer who helped bring the railroad to Atlanta. Grant worked as an engineer during the Civil War and eventually assumed a rule on Atlanta's City Council after the war. In 1883 he gifted a large parcel of land to the city of Atlanta which became Grant Park.
Starting in 1890, the neighborhood began to be populated by middle and upper-class families. With the invention of the automobile Grant Park began to lose residents to the competing neighborhoods that were farther away like Buckhead and Druid Hills. Additionally, in the construction of the I-20 freeway in the 1960s split the neighborhood in two and Grant Park plunged into a state of decline.
However, Grant Park underwent a revitalization effort starting in the late 1980s. Efforts were taken during this time to classify the neighborhood as a historic district. This ensured that the homes within the neighborhood remained architecturally consistent. Home values have continued to steeply rise since this revitalization effort began.
Things to Do in Grant Park, Atlanta
Recreation


Grant Park is an excellent park to visit with children or your family. It has everything you could want in a park. There is ample space for picnics, historical statues, and walking trails. There are a ton of birds and trees which make it a very gorgeous scene. The park also has a baseball diamond, tennis courts, basketball courts, a dog run, children's playgrounds, and a pool.
The park also serves as an excellent place to hold events. For example, there's a farmer's market on Sunday mornings. It's a great place to buy free range eggs, artisan butter, bread, and fruits and vegetables. Check out their full lineup of vendors here. Last but not least, absolutely gorgeous homes line the streets around Grant Park. It's quite enjoyable to take in these newly renovated and historic homes.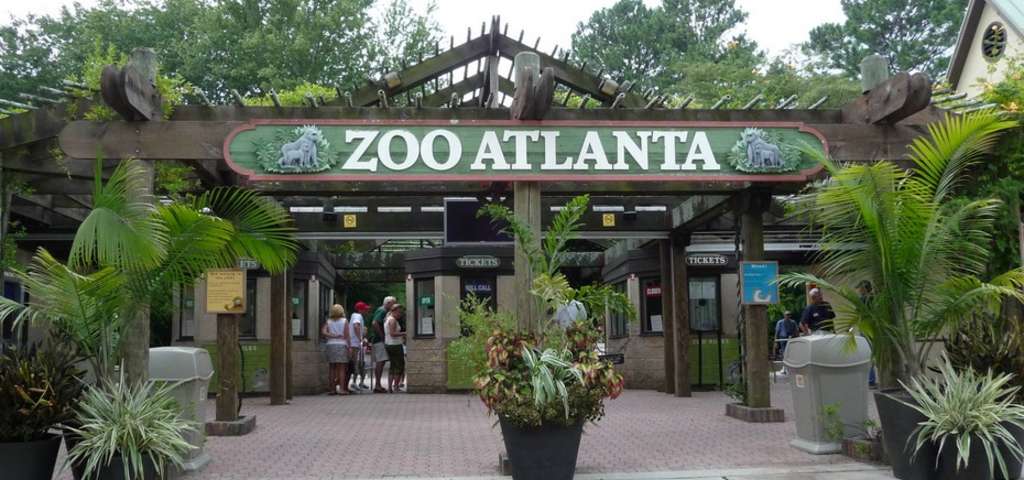 Zoo Atlanta has over one thousand animals representing 200+ species. This zoo is an excellent destination for families as it is entirely enclosed so children can roam free. It is well laid out an has plenty of interactive exhibits for kids. Zoo Atlanta has playgrounds, a carousel, water play area, petting area, and many other amenities. Some families find Zoo Atlanta to be a more interactive experience than the Aquarium.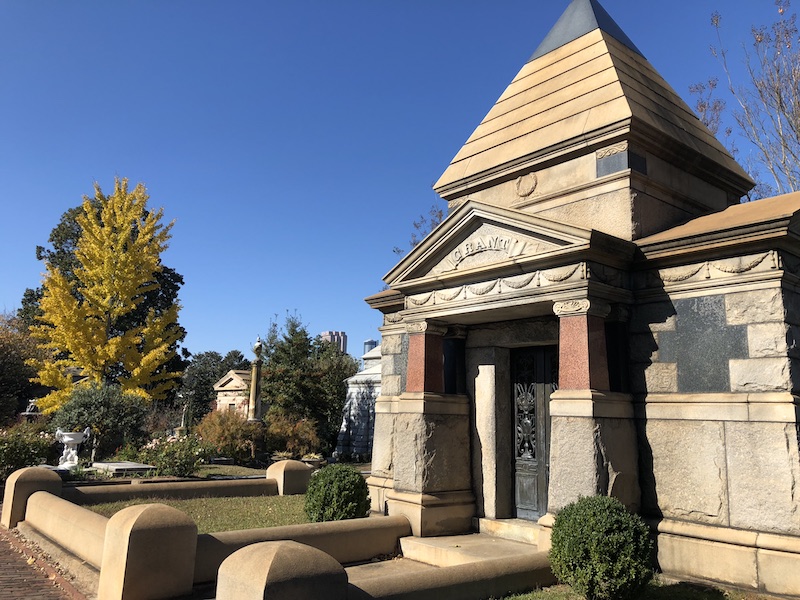 A cemetery sure doesn't seem like a fun or interesting place to visit, but Oakland Cemetery proves to be an exception. This cemetery is over 170 years old and is very rich in Atlanta history. There are sections dedicated to Confederate soldiers, African Americans, and Jewish residents. Famous graves include those of Margaret Mitchell, Maynard Jackson, and Bobby Jones. Guided tours are available as well as self-guided tour maps.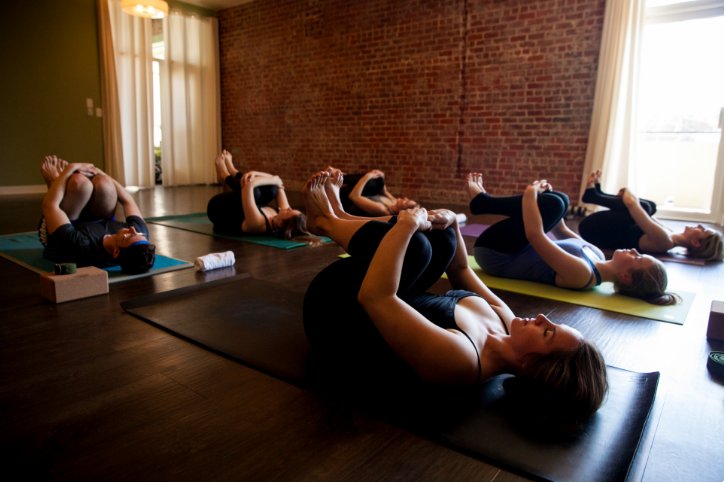 Are you feeling flexible? Highland Yoga is a convenient, friendly, and clean yoga studio located in Grant Park. They have a variety of classes for all skill levels and they also offer hot yoga. The instructors and known to be kind and welcoming and people have a great time here.
Shopping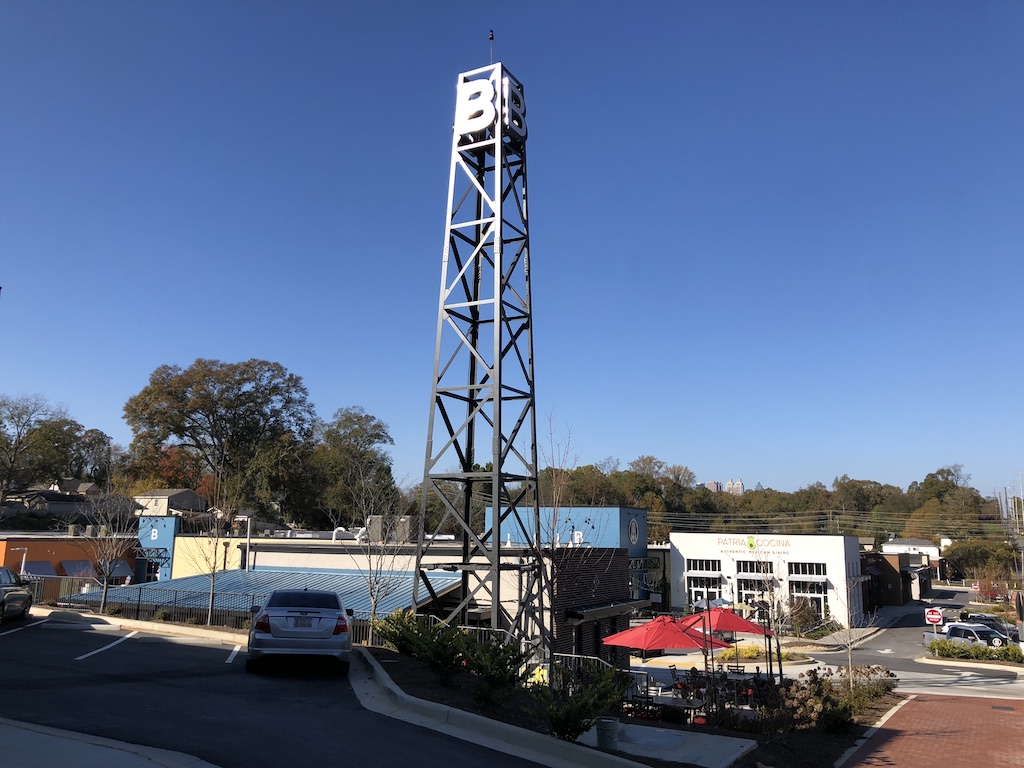 The Beacon is a fantastic new strip mall along the southern edge of Grant Park. This adaptive reuse project recently completed construction and was quickly filled with over 51 local businesses. You'll instantly recognize this place due to the iconic radio tower that looms over the shopping center. It's also located directly on the future Southside Beltline Trail.

You'll find "The Jane" on the northern edge of Grant Park on Memorial Drive. It features a variety of shops and restaurants as tenants including:
Octane Coffee
Little Tart Bake Shop
Six Feet Under
The Republic
Restaurants
Ziba's Restaurant and Wine Bar is a neighborhood eatery for cocktails and tapas located in the heart of Grant Park. It has an interior that would remind you of an old town in southern Spain, with exposed brick walls and an old bar. Their best menu dish by far is their mussels. Their drinks are well crafted and the ambiance, service, and reasonable prices keep people coming back.
Baker Dude Bakery Cafe is a new bakery but locals are quickly falling in love with it. I feel as if it is a hybrid between a coffee shop and a restaurant experience. The food and service are excellent, combined with affordable prices. They also create baked-goods for specific dietary limitations like gluten-free, vegan and paleo.
Ria's Bluebird is a great brunch spot known for their delicious pancakes. It's a cool place with an artsy/hipster vibe that has a friendly staff and doesn't disappoint. One downside is that there is limited parking so a lot of people tend to take Uber and Lyft. The place isn't too big and seats tend to fill up quite quickly.
Java Cats Cafe is Georgia's first "cat cafe". What's a cat cafe? It's a place where you can play with cats while drinking coffee. If you'd like to adopt a cat and take them home you can do so as well. They have helped home over 200 cats in their brief one-year history. This small business supports local shelters and really cares about animals, I'd definitely recommend a visit to anyone who loves cats.
Demographics of Grant Park
Grant Park is a more educated area than most other intown Atlanta neighborhoods. Around 67% of residents hold at least a college degree and almost half of households contain families. The racial composition of the neighborhood is as follows:
64% Caucasian
27% African American
5% Hispanic
2% Asian
2% Other
The median household income in Grant Park is around $77,000. This is above the national average of $55,000.
Grant Park Crime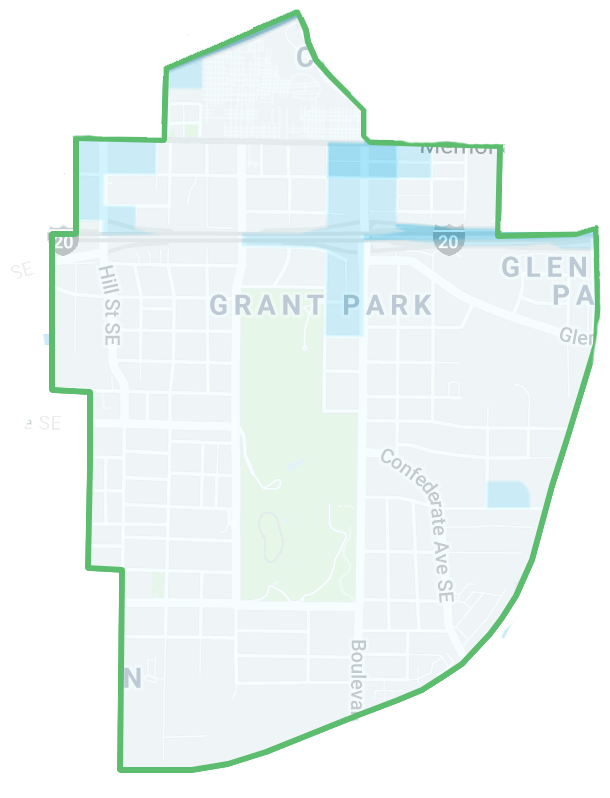 Grant Park sees higher rates of crime where Boulevard SE meets Memorial Drive. The reason for this is that this is a more transient area near two populated streets. The more suburban areas of Grant Park tend to have lower rates of crime.
Grant Park Annual Events
August - Grant Park Summer Shade Festival
The Summer Shade Festival has been occurring annually for over 16 years. It features an impressive lineup of live music, an artists' market, a kids' play area, and even a 5K run. The event is completely free to attend and open to all ages. The event raises money for the continued maintenance and preservation of Grant Park.
Quick Facts
Estimated Population: 7,782
Land Area: 1.746 square miles
Zip Code(s): 30312, 30315, 30316
Final Thoughts on Grant Park, Georgia
Grant Park is an excellent place to live. Residents love the neighborhood's many amenities and tight-knit community. I fully expect to see property values continue to precipitously rise in Grant Park, especially once the Southside Beltline Trail is established.