Living in Lake Claire, Atlanta [2021Guide]
Posted by Trey Van Tuyl on Saturday, July 6, 2019 at 9:09 PM
By Trey Van Tuyl / July 6, 2019
Comment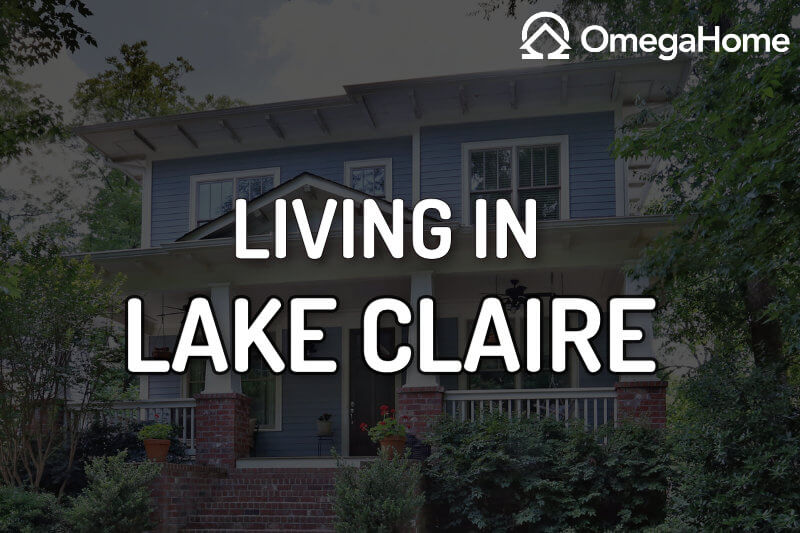 Lake Claire is an affluent intown Atlanta neighborhood nestled between Candler Park and Druid Hills. While the neighborhood is primarily residential, there are still activities available within the neighborhood itself. Lake Claire is known as a particularly family-friendly neighborhood given the ample amount of green space.
Things to Do in Lake Claire, Atlanta
Lake Claire Park
Lake Claire Park is a newly renovated park that is great for children and families. There are plenty of play structures for a variety of ages as well as green spaces for groups. There's a canopy as well for cover from the sun.

Lake Claire Community Land Trust
The Lake Claire Community Land Trust was founded when an acre of land was spared from development back in 1983. The land currently offers walking trails, an amphitheater, community garden beds, and a playground. It is also home to Big Lou the Emu, a local celebrity!
Neighbors come here to socialize and take in the serene surroundings. A plethora of community events are held here and it's a great place to meet new friends. There are self-guided tours available and the land trust is sustained on individual donations.
Frazer Center
Frazer Center is an educational center for children with and without disabilities. However, their grounds are open to the public. There is an adjacent forest that they maintain (the Frazer Forest) that includes a variety of walking trails and even a garden. It's a gorgeous space and great for walking dogs.
Lake Claire Pool
This member-only pool is a great community pool that is safe and family-friendly. They also allow outside food and drink.

Candler Park Business District
The Candler Park Business District is just steps from Lake Claire and hosts a variety of restaurants and local businesses. This quaint strip of shops reminds you of something out of a small town. Several of the restaurants in this area are renowned across Atlanta. Notable mentions include:
The Flying Biscuit Cafe
Fellini's Pizza
Gato
Additionally, Candler Park Market is located here for all of your immediate grocery needs.
Lake Claire Public Schools
Elementary: Lin Elementary School
Middle: Inman Middle School
High: Grady High School
Demographics of Lake Claire
Only around 4,000 people live in Lake Claire and the neighborhood has around 1,200 homes in total. The neighborhood is exceptionally well-educated with nearly half of residents holding at least a master's degree. The racial composition of the neighborhood is as follows:
87% Caucasian
4% Hispanic
3% African American
3% Asian
2% Other
The median household income is $119,000. This is more than double the national average of $55,000.
Lake Claire Crime
Crime rates are significantly lower in Lake Claire when compared to surrounding neighborhoods. This is because the area is mostly suburban and there are very few businesses The vast majority of crime that does occur tends to be nonviolent, mostly car break-ins and theft of unsecured bicycles.
Lake Claire Annual Events
Almost all of the events are held through the Lake Claire Community Land Trust, so I would recommend you to check out their event calendar for more information
Final Thoughts on Lake Claire, Georgia
Lake Claire is what is considered to be a 'unicorn' due to its suburban feel but proximity to nightlife and the city. Most families and professionals want to live in a safe, suburban area that has access to big-city amenities, and Lake Claire accomplishes this goal.