Top 10 Neighborhoods In Gwinnett County
Posted by Trey Van Tuyl on Wednesday, August 10, 2016 at 2:25 PM
By Trey Van Tuyl / August 10, 2016
Comment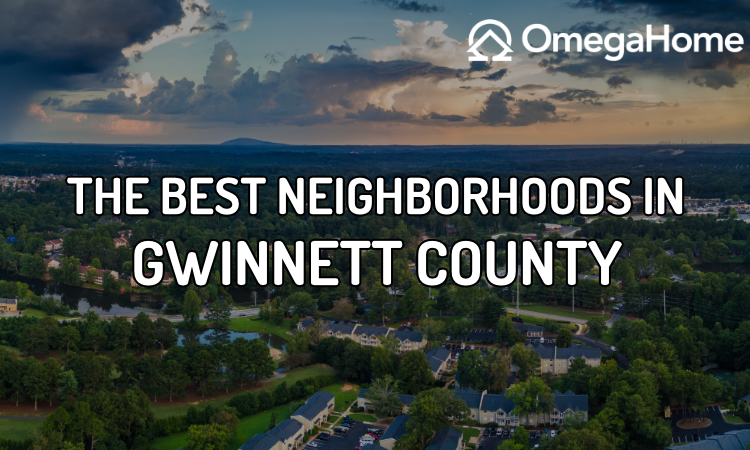 If you're thinking of moving to Gwinnett County chances are you good you're looking for a family-friendly neighborhood with amenities. Each one of these neighborhoods are top sellers in Gwinnett for a reason, they have awesome amenity packages and all include homes with access to a swimming pool (not to be confused with homes with a pool). Without further ado, here are your top 10 neighborhoods in Gwinnett County With Amenities to die for (in reverse order).
Fall Creek – Loganville – Fall Creak rounds out our top 10 list of neighborhoods. There's no wonder why it's popular, it's new construction and it's pretty difficult to find great new construction with much variety without having to wait. Positioned in Gwinnett County in the South Gwinnett High School district, Fall Creek represents a new community with huge homes and amenities which is what people want.
Bright Water – Snellville – For a long time Bright Water was one of our own personal favorites but it didn't have the sales (frankly that's a good thing, low turnover) to make this list. With pools, tennis, and a lake not to mention being in the Brookwood High School District, Bright Water is head and shoulders over most in Snellville.
Trilogy Park – Hoschton – Trilogy Park was developed by the same folks responsible for Hamilton Mill. About a fifth of the size of Hamilton Mill, Trilogy Park boasts… you guessed it, 3 parks. Tennis, Swimming Pool, and Playgrounds at one, while 2 others are great for walks with the family. Trilogy Park is in Hoschton, but still Gwinnett County, in fact, it's in the sought after Mill Creek High School district.
Hedgerows – Buford – With a mixture of new construction and 10+-year-old homes you have a nice diversity of choices. Hedgerows amenity package represents what I think most people think of in a swim/tennis community. I nice (not overdone) clubhouse, tennis courts, and an ample pool with some extra area for playgrounds. It's nicely done and it's easy to see why home buyers choose Hedgerows over some other Buford subdivisions.
Wheatfields Reserve – Grayson – Grayson has been "known" as "Gwinnett's best-kept secret" but Wheatfields Reserve is anything but a secret to those in Grayson. It's the "Hamilton Mill" of Grayson and there's a mixture of new construction and older homes.
Jacobs Farm – Lawrenceville – Lawrenceville has several great swim/tennis communities but it's newest is also the top-selling one. Jacob's Farm is a Lawrenceville Address but families will go to the Dacula High School District.
The River Club – Suwanee – Suwanee is another city that has a lot of great homes to choose from. None come close to comparing to amenities in The River Club. Of course, it's also the most expensive real estate on this list.
Sugarloaf Country Club – Duluth – Not to be outdone by The River Club, overall the real estate and amenities are more expensive in The River Club but there are more sales in Sugarloaf. Not to mention, Sugarloaf was "Sugarloaf" well before The River Club came around, the TPC swag certainly helps here.
Chateau Elan – Braselton – It's hard to have an amenities discussion without mentioning Chateau Elan. Who cares that only part of it is in Gwinnett? Home to the metro's area only winery, Chateau Elan has 3 golf course, swimming, clubhouses, horses, you name it, it has it… all behind a gate.
Hamilton Mill – Dacula – Topping our list is "THE NEIGHBORHOOD" that most try to copy, with 2 sets of amenities packages and interconnected walkways, golf, a lake, tennis, basketball, fields, and swimming (one with a slide) it's hard to top Hamilton Mill. With over 2,000 homes in the subdivision, it's also hard to top in sales.
As you can see almost every city is featured here! So that means you can find a great neighborhood with amenities almost anywhere in the county.
What about Norcross, Lilburn, or Sugar Hill (and others)?
Remember this is a top 10 list based on sales and active listing. In addition, these cities DO have neighborhoods with amenities, but they might be older and likely smaller so naturally, they won't do well on a top 10 list based on sales. However, you're moving to these areas here's where to look.
Lilburn – Amberleaf – New construction in Lilburn
Norcross | Peachtree Corners – Amberfield – Classic homes from the late '90s in the half-million-dollar range.
Sugar Hill – Wild Timber – Wild Timber will make anyone instantly fall in love, from the winding roads to the ultimate treehouse. This community was built to be a community and tucked away just minutes from Lake Lanier.