6 Up-and-Coming Neighborhoods in Atlanta [2021]
Posted by Trey Van Tuyl on Thursday, July 11, 2019 at 1:37 PM
By Trey Van Tuyl / July 11, 2019
Comment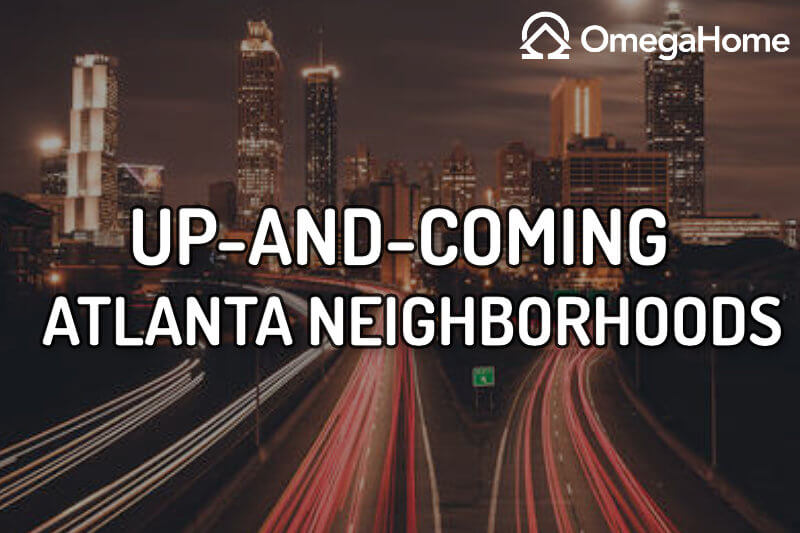 As a real estate agent, one of the most common questions I receive is: where are Atlanta's best up-and-coming neighborhoods for investing in real estate? This question often comes from home buyers looking to make a smart decision and from property investors.
I've detailed some of Atlanta's up-and-coming neighborhoods below and included data on how much homes have appreciated in the area. Hopefully, you'll be able to benefit from the wave of gentrification occurring across Atlanta!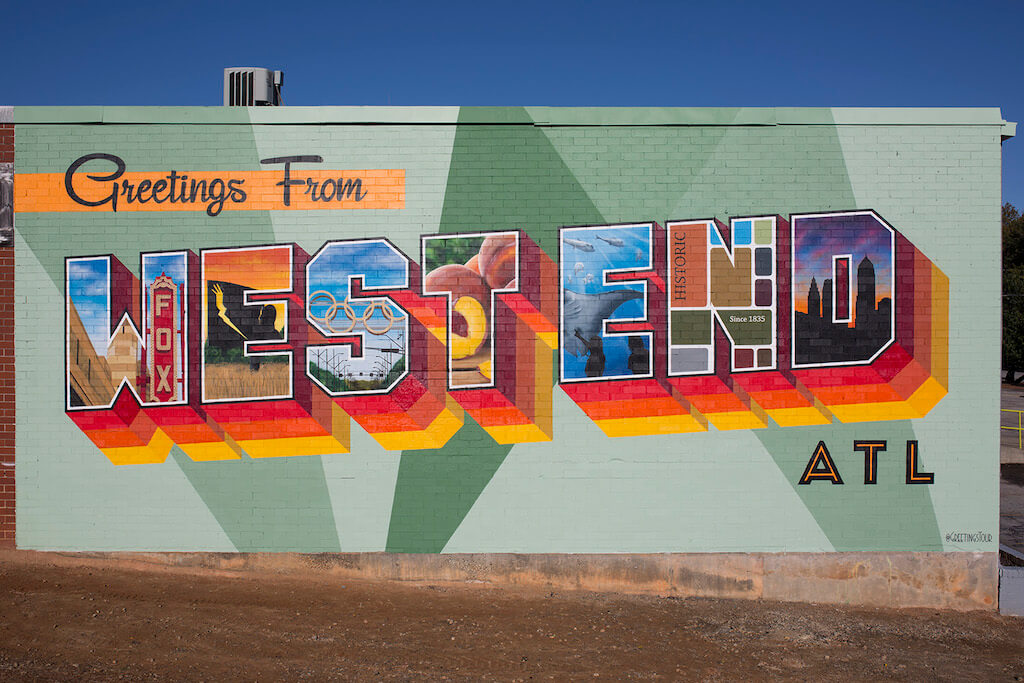 1. West End
Average home price: $281,300
Appreciation in the past year: 42%
Appreciation in past 5 years: 158%
West End is a historic neighborhood located just southwest of Downtown Atlanta. A favorite for young professionals and families, West End has attracted immense attention over the past few years due to its historic homes, diverse occupants, and upcoming development projects.
The West End neighborhood has won numerous awards, including being named the "hottest neighborhood" in Atlanta by Redfin and winner of the Curbed Cup champion in both 2017 and 2015.
The most talked-about development in West End is the upcoming redevelopment of the West End mall. The planned $300 million mixed-use development is slated to offer affordable housing, retail, office space, and even a hotel. The individual who originally envisioned the Atlanta Beltline (Ryan Gavel) is heavily involved with the project as well.
West End's excellent transit infrastructure is another reason why so many are betting on its success. Stretches of The Beltline Westside Trail are located in West End and there is also a MARTA Station located in the neighborhood. The neighborhood is also bike-friendly with plenty of bike lanes and sidewalks.
West End is slated to become one of Atlanta's best examples of gentrification. Definitely be on the lookout for this special neighborhood.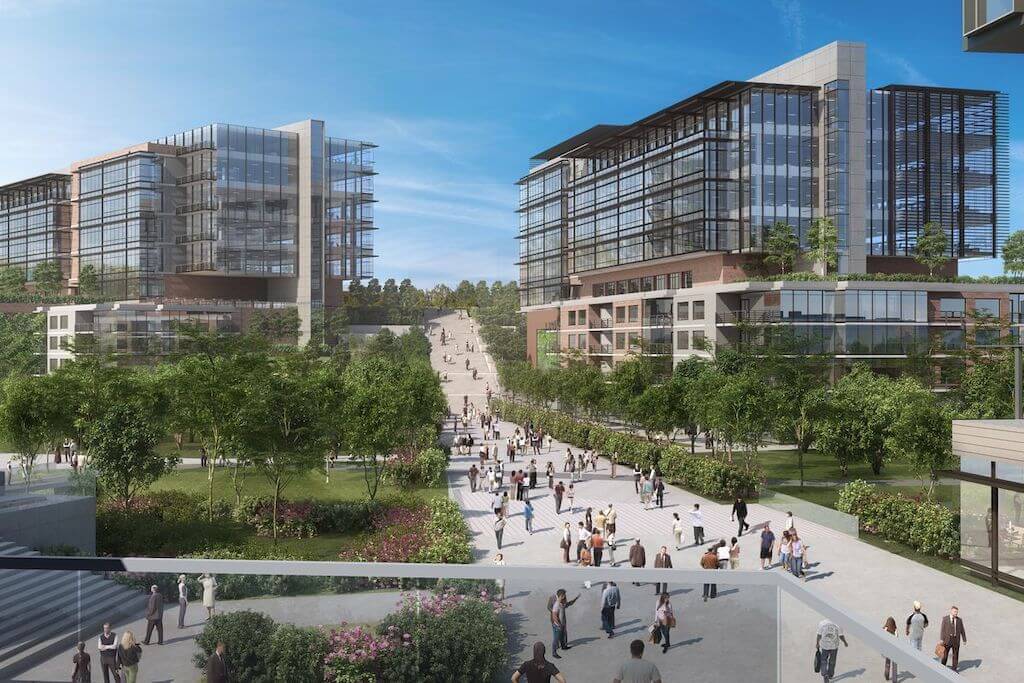 2. Bankhead
Average home price: $126,100
Appreciation in the past year: 57%
Appreciation in past 5 years: 355%
Bankhead is a neighborhood located west of Midtown near Georgia Tech. It's a neighborhood where no major development has taken place in many decades until recently. It's one of the many neighborhoods in Westside Atlanta that people have recently begun to see the value in.
Bankhead's meteoric rise to prominence has been nothing short of spectacular. This chart never ceases to amaze me:
Bankhead's resurgence can be attributed to high-dollar developments slated in the coming years. First, the Bellwood Quarry which borders Bankhead's western border is being transformed into a massive 280-acre park named Westside Park. This will be Atlanta's largest park and developers are racing to establish a presence in the area.
Quarry Yards is one such project whose first phase alone will cost in excess of $400 million. The is projected to exceed $400 million. The project will also be the only development in Atlanta to provide access to both MARTA and the Atlanta Beltline. Brock Built is also planning to enter the Bankhead area with a new townhome venture called The Finley. Even a former player for the Atlanta Braves is getting in on the Bankhead development train.
Bankhead also provides excellent transit options with the MARTA Bankhead Station and the upcoming Beltline Westside Trail located in the neighborhood. Aside from the upcoming Quarry Yards project, Bankhead also has another park named Maddox Park. Bankhead's proximity to Downtown, Atlantic Station, and Midtown is also a massive plus.
Bankhead is one neighborhood you shouldn't underestimate. When giant developers descend upon a neighborhood it's usually a solid indication that they see great promise in it. Who knows, Bankhead could be the next Buckhead!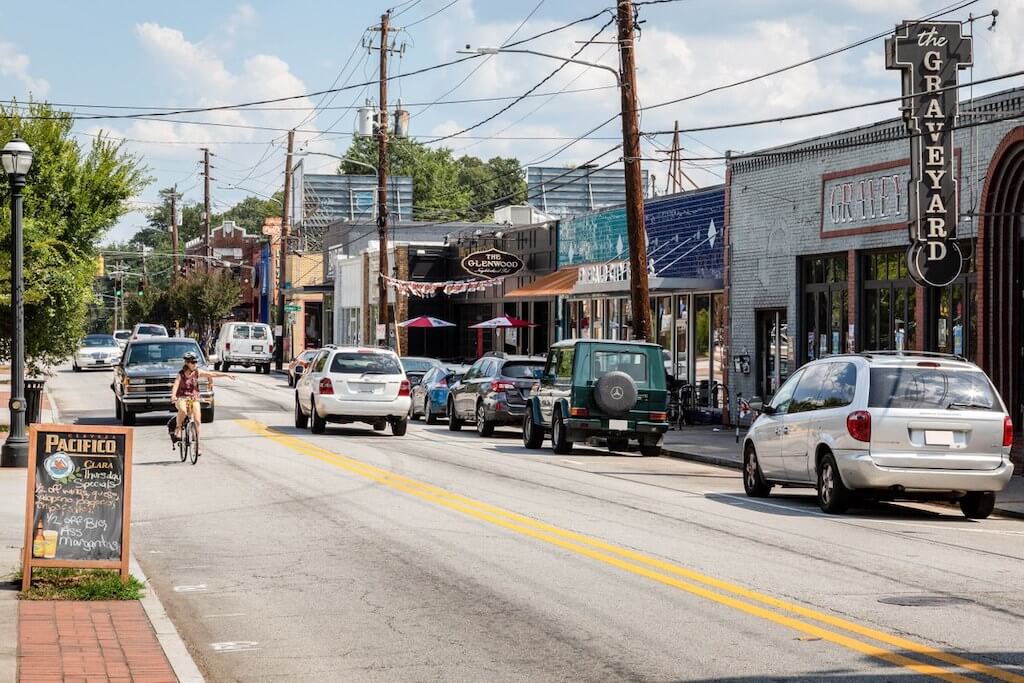 3. East Atlanta
Average home price: $377,000 (homes for sale)
Appreciation in the past year: 11%
Appreciation in past 5 years: 90%
East Atlanta is an Atlanta neighborhood located to the south of Edgewood and a few miles southeast from Downtown Atlanta. The neighborhood is primarily known as being a hub for alternative culture and draws a large crowd of millennials. Its proximity to other hot intown neighborhoods (Kirkwood, Reynoldstown, and Edgewood) make it a lucrative option for many homeowners.
The neighborhood has a popular commercial district named "East Atlanta Village" which houses an eclectic mix of restaurants and bars. There's plenty of new homes being built around the Village, including a new collection of posh townhomes named Ironside.
More and more development has begun to enter the East Atlanta area, including an upcoming adaptive reuse project called "The Lodge". This project plans to turn a collection of neglected buildings into a mixed-use development. East Atlanta is known for having residents that actively speak out against developments that do not adequately improve the neighborhood.
You can expect East Atlanta to retain its charming quirk in the decades to come while property values continue to climb. Those looking for an up-and-coming intown neighborhood with a distinct culture should consider East Atlanta.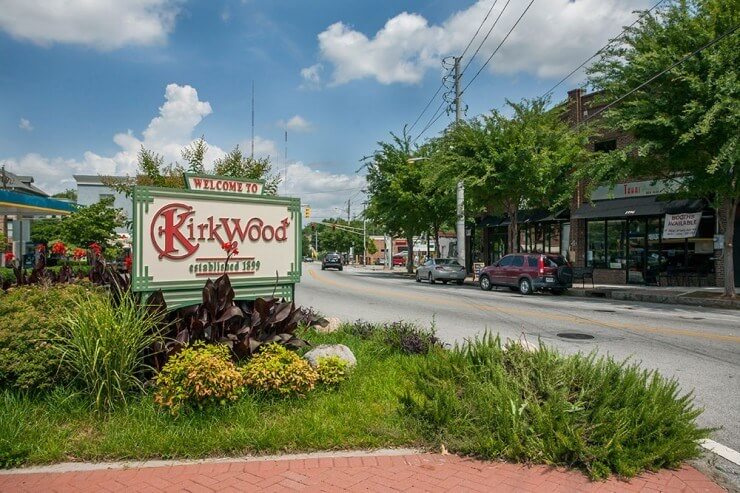 4. Kirkwood
Average home price: $459,600 (homes for sale)
Appreciation in the past year: 11%
Appreciation in past 5 years: 90%
Kirkwood is a tight-knit and diverse intown community located around five miles east of Downtown Atlanta. Kirkwood is perhaps best known for its historic Downtown district, which boasts a collection of trendy businesses and a high degree of walkability. The neighborhood has spent millions adding bicycle lanes, bike racks, and crosswalks in order to make it more pedestrian-friendly.
Kirkwood attracts many young professionals and families due to its ample green space and laid-back atmosphere. You'll find that Kirkwood residents take great pride in their neighborhood and make sure that any development in the area fits the needs of existing residents and Kirkwood's historic roots.
The most-talked about development coming to Kirkwood is Pullman Yard, a 27-acre mixed-used adaptive reuse project helmed by Atomic Entertainment. There will be residences, retail, restaurants, a hotel, and even film production facilities. Essentially, it's going to become Kirkwood's finest retail destination, like Old Fourth Ward's Ponce City Market. Atomic Entertainment expects the project to be completed around Fall 2021.
Kirkwood has also been a hotbed of single-family new construction in the intown area. One of the reasons for this increase is that the community is relatively close to the Eastside and Southside Beltline Trails. One quirky element of Kirkwood is that many of its homes are painted untraditional colors; including blue, pink, purple, and yellow.
While Kirkwood has already massively improved over the past few years it's expected to reach new heights in the coming years, especially after the Pullman Yard development opens its doors.

5. Pittsburgh
Average home price: $127,209
Appreciation in the past year: 63%
Appreciation in past 5 years: 307%
Pittsburgh located just southwest of Downtown Atlanta and is a rapidly gentrifying neighborhood. Pittsburgh could be considered the most speculative up-and-coming neighborhood on this list considering that it's historically been one of Atlanta's most dangerous areas. However, intown Atlanta's recent resurgence has many betting on Pittsburgh's future.
A recent investment in the Pittsburgh neighborhood is the 31-acre Pittsburgh Yards adaptive reuse project which will one day border the Southside Beltline Trail. The project will feature commercial industrial space, office space, storage, and retail along the Beltline. Pittsburgh Yards is aimed at bolstering the community's economic prospects and help empower local workers and businesses.
Property values have more than tripled in the past years as well, signaling that investors and homeowners see value in Pittsburgh. Property values also jumped quite a bit when the City of Atlanta purchased the land needed to construct the Beltline Southside Trail. Therefore, once the Southside Trail is completed, one can expect the desirability of the neighborhood to substantially increase.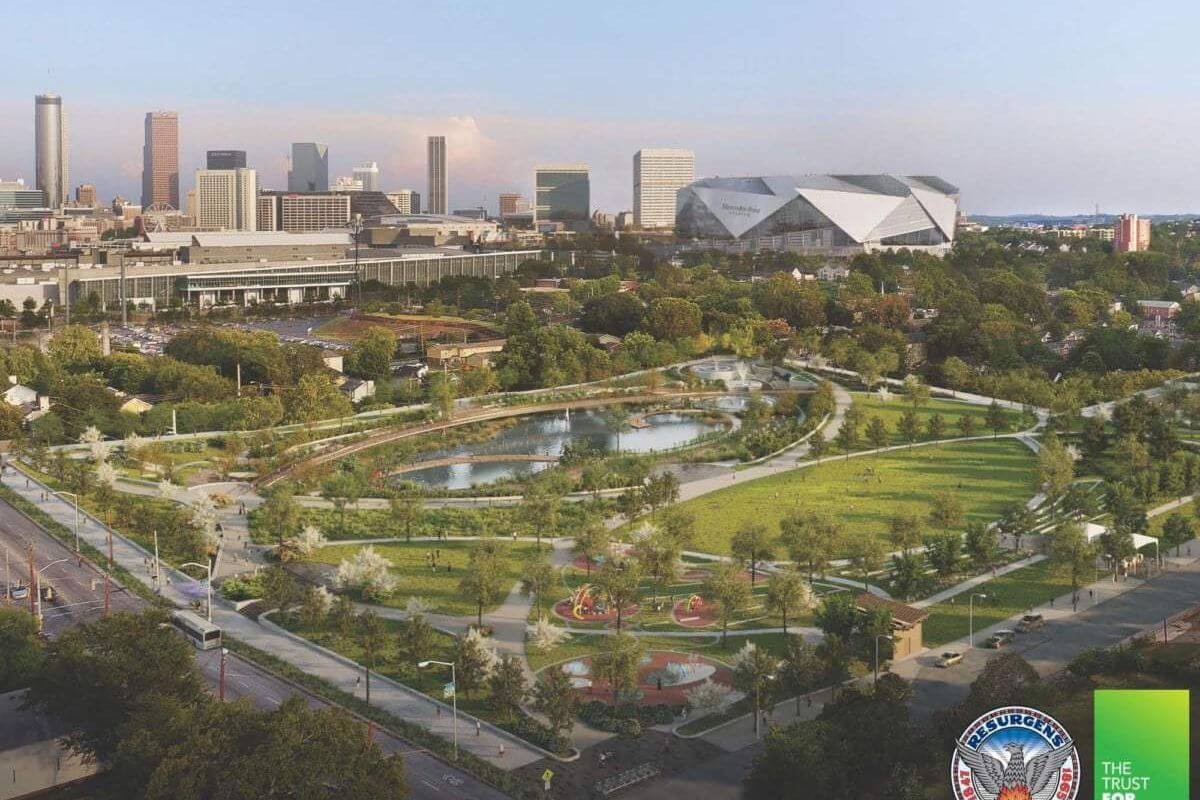 6. Vine City
Average home price: $149,058
Appreciation in the past year: 46%
Appreciation in past 5 years: 84%
Vine City is located directly west of Downtown Atlanta. Vine City has historically been a deeply disadvantaged and crime-riddled neighborhood, but its proximity to the new Mercedes-Benz stadium and potential Gulch development has investors turning their heads. There are also several initiatives established to help first-time homeowners afford a home in Vine City.
Some development has begun to trickle into the area, including a new $60 million mixed-income development. There's also The Legacy at Vine City which is poised to offer affordable housing for Atlanta's senior citizens. Invest Atlanta is running a program where they'll 10% off a home ($15,000 maximum) for a first-time homebuyer in Vine City.
Much like Pittsburgh, Vine City is a neighborhood that has seen renewed attention over the past few years. While several large and small developers see promise in the neighborhood, it's likely to take many more years until some of the less appetizing features of the neighborhood like higher crime rates and vacancies are resolved. Vine City still remains one of the most affordable up-and-coming neighborhoods to invest in.
Conclusion
Curious how the above statistics compare to Atlanta as a whole? No problem, here's the City of Atlanta as a whole:
Average home price: $392,317
Appreciation in the past year: 6%
Appreciation in past 5 years: 26%
Hopefully, this article demonstrated all of the various investment opportunities amongst Atlanta's various up and coming communities. Many of the communities are either geographically advantaged (such as being close to the Beltline) or seeing massive developments enter the area, meaning that their values are very likely to continue to rise in a dramatic fashion.