9 Things to Do in West Midtown & Upcoming Developments
Posted by Trey Van Tuyl on Sunday, July 28, 2019 at 7:26 PM
By Trey Van Tuyl / July 28, 2019
Comment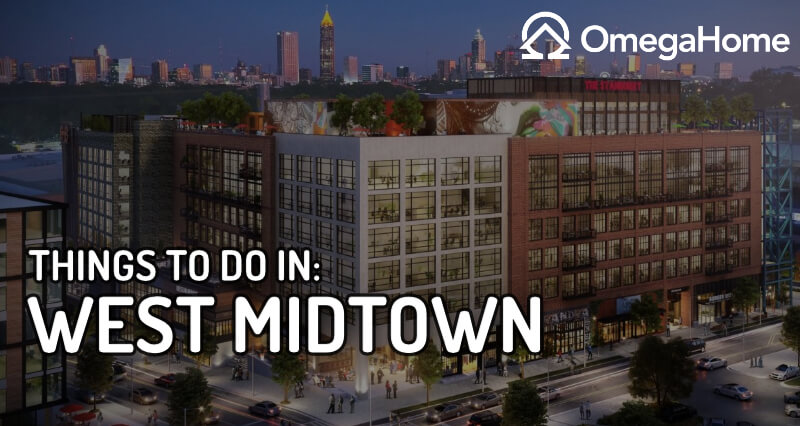 Wait, what is West Midtown?
West Midtown is a rapidly gentrifying area located in westside Atlanta. The area is known for a plethora of hip restaurants, art galleries, shops, and live venues. Many young families and professionals have flocked to the area to claim a slice of one of Atlanta's next great neighborhoods while real estate prices remain low.
Some longtime Atlanta residents may be confused because you won't find the name "West Midtown" on any Atlanta map. Essentially, the name was created by developers and real estate agents to "rebrand" an area that may have had negative connotations in the past. It's similar to how the City of Atlanta renamed Bankhead Highway to "Donald Lee Hollowell Parkway".
Below you'll find a generous map I created of the "West Midtown" region. Since there are no official borders of West Midtown, I'm merely including neighborhoods that many consider being within "West Midtown". Some of these areas are also colloquially referred to as Atlanta's "Upper Westside". Confusing, I know.
Now, let's talk about some of the things to do in West Midtown and discuss some of the upcoming developments!
Best Live Music in West Midtown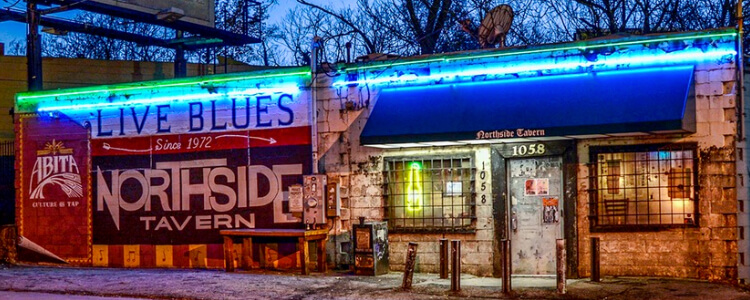 Northside Tavern
1058 Howell Mill Rd NW, Atlanta, GA 30318
Northside Tavern is a dive bar known for its live blues music. The building and its interior also has a very interesting aesthetic, as the building was formerly used as a grocery store and gas station. Northside Tavern is known for its local and authentic, non-judgment ambiance and eclectic clientele.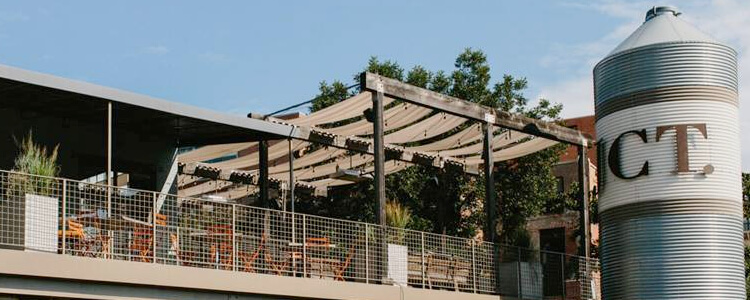 JCT. Kitchen & Bar
1198 Howell Mill Rd #18, Atlanta, GA 30318
JCT is an upscale farm-to-table restaurant combined with a bar upstairs. The atmosphere is relaxed yet decadent and the upstairs bar provides an extensive collection of cocktails with rooftop views. You'll find a DJ on Friday evenings and a live band on Saturday evenings.
Terminal West
887 West Marietta St NW C, Atlanta, GA 30318
Terminal West is a small music venue located at the King Plow Arts Center with an onsite restaurant and bar. It's a charming venue known for its intimate ambiance and extensive beerand wine offerings. Be sure to check out Terminal West if one of your favorite musicians is playing there!
Best Restaurants in West Midtown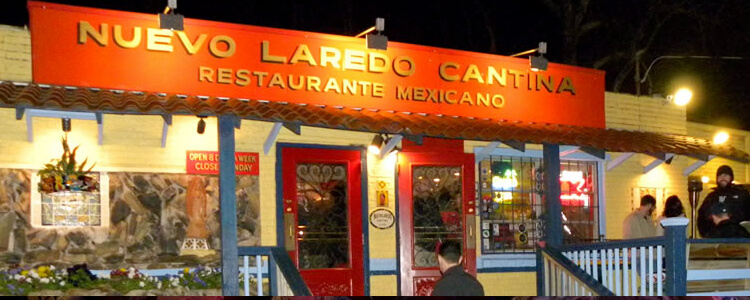 Nuevo Laredo Cantina
1495 Chattahoochee Ave NW, Atlanta, GA 30318
Nuevo Laredo Cantina is a small, lively, and frequently crowded Mexican restaurant. The food is unapologetically authentic and tends to run slightly pricer than your average Mexican restaurant, but the food is worth it. The interior decorations make you feel as if you're in Mexico yet also adds some quirkiness. Check out their margaritas as well!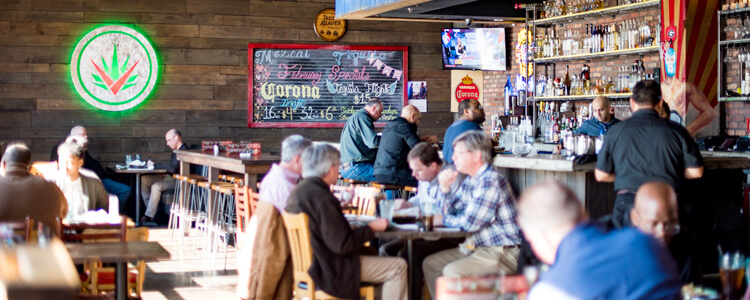 Agavero Cantina West Midtown
1133 Huff Rd NW Suite C, Atlanta, GA 30318
Agavero Catina is known for its delicious Mexican food and exceptional service. The ambiance is more relaxed and it's a common spot for friends to meet up and unwind. $2 Taco Tuesdays are a local favorite, especially when paired with their signature margaritas.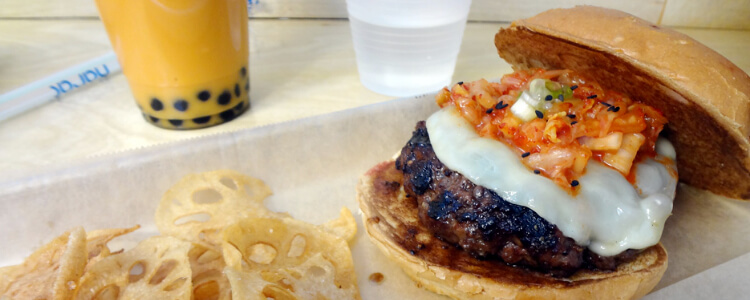 Ssam Burger
2072 Defoors Ferry Rd NW, Atlanta, GA 30318
Ssam Burger has gourmet Asian fusion burgers that you won't find anywhere else. Ever had pineapple on a burger? I sure hadn't before Ssam Burger. They also feature hand-crafted ice cream in the summers as well as boba tea.
Activities in West Midtown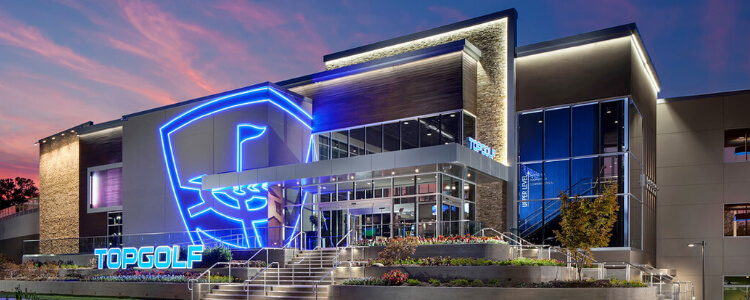 Topgolf
1600 Ellsworth Industrial Blvd NW, Atlanta, GA 30318
Topgolf is a social golf experience for serious golfers, novices, and everyone in between. Topgolf is a new take on the driving range experience with competitive games available for all ages. Customers hit golf bars out of "bays" that resemble a bowling experience.
Whetstone Creek Trail
Fan of the outdoors? THe Whetstone Creek Trail is a great running or biking trail maintained by the Atlanta PATH Foundation. I've found that this trail is much more relaxing and laid-back when compared to some of Atlanta's more popular walking trails, like the Eastside Beltline Trail.
CSX Tilford Yard
1942 Marietta Rd NW, Atlanta, GA 30318
If you're a fan of snapping some cool photos, check out the recently decommissioned Tilford Yard. There are plenty of abandoned rail cars that you can snap photos of from a pedestrian bridge. Even though the yard has been decommissioned be sure not to trespass on CSX property!
Upcoming West Midtown Developments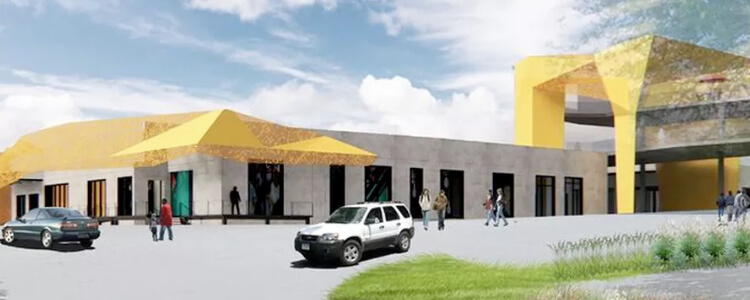 1611 Ellsworth Industrial Blvd NW, Atlanta, GA 30318
The New York-based developer Youngwoo & Associates is planning a 200,000 square-foot adaptive reuse project in West Midtown. The project is planned to be across the street from Topgolf. There will be over 90,000 square feet of retail and 70,000 square feet of loft offices.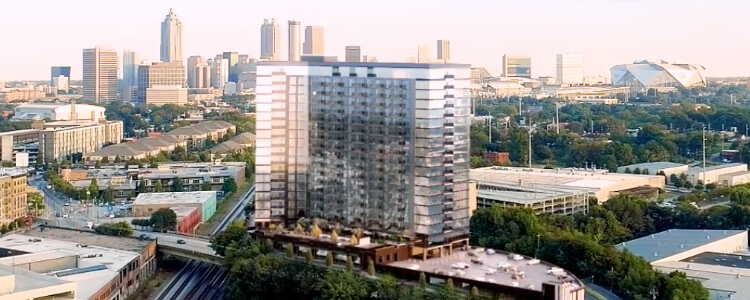 788 West Marietta St NW, Atlanta, GA 30318
Seven 88 Is a planned 20-story contemporary building which will feature ground-level retail and 279 residences. The building will boast floor-to-ceiling windows and will be walking distance to the Westside Beltline Trail. The building is designed by the architectural firm Goode Van Slyke, which worked on Mercedes-Benz Stadium.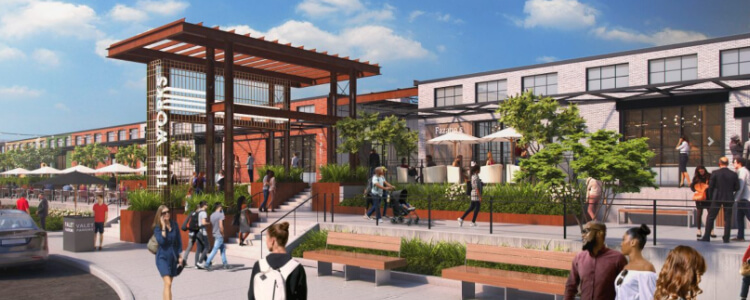 1295 Chattahoochee Ave NW, Atlanta, GA 30318
The Works is a planned 80-acre adaptive mixed-use development planned for the area which will total over $1 billion in investment. While The Works technically calls itself part of the Upper Westside, many would refer to the area as West Midtown.