Viriginia-Highland: Things to Do in Atlanta's Coolest Hood
Posted by Trey Van Tuyl on Monday, July 29, 2019 at 12:46 PM
By Trey Van Tuyl / July 29, 2019
Comment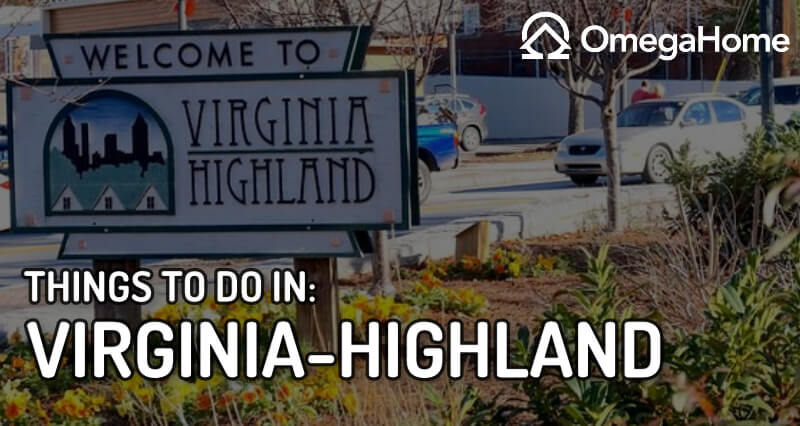 Virginia-Highland (also called Vi-Hi) is an affluent intown Atlanta neighborhood located east of Midtown. The neighborhood is largely considered one of Atlanta's hippest neighborhoods due to its locally-owned businesses, eclectic residents, and pedestrian-friendly amenities.
Perhaps the most notable feature of Virginia Highland is that the Atlanta Beltline Eastside Trail is located along its Western border, enabling residents speedy access throughout some of intown Atlanta's best neighborhoods. Let's dive into some things to do in Virginia-Highland and what makes this neighborhood great!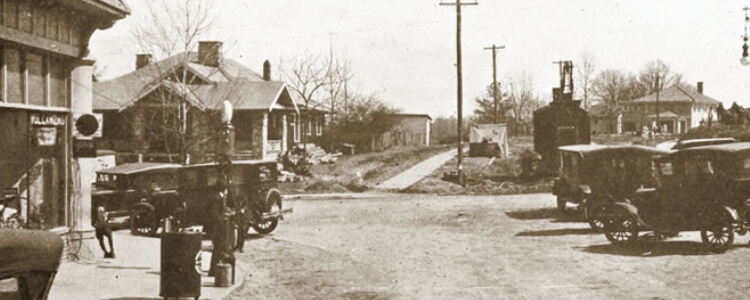 History of Virginia-Highland
Virginia-Highland's rich history dates back to 1812 when settler William Zachary bought and built a large farm on the land. The area continued to grow and in 1880 the Atlanta Street Railway introduced the Nine-Mile Circle streetcar, which ran from downtown to Virginia-Highland. During this time, the area was still considered to be rural but the streetcar helped spur economic development. While the streetcar is gone today, the gentle curvature of some of the streets still around today indicates where the trolley once was!
Rapid business growth began around the 1920s. New businesses and amenities began popping up, some of which are still open today! For example, Atkins Park Restaurant & Bar opened in 1922 and has Atlanta's oldest liquor license. Fire station 19, which remains Atlanta's oldest fire station, was built in 1924. Ultimately, streetcar service discontinued around 1947 along with all other trolley lines in Atlanta.
During the 1960s, the neighborhood faced a considerable decline. As automobiles became more and more affordable, people began to move to the suburbs. An increase in crime shortly followed, along with a significant decrease in home values and overall neighborhood quality. Even worse, a newly proposed Interstate 485 threatened to divide the neighborhood. The Virginia–Highland Civic Association was founded in response and they successfully galvanized the community and prevented the freeway.
Starting in the 1980s, the area slowly began to transform from an edgy, "alternative" community to that of a more upscale and trendy one. The neighborhood began to re-gentrify as more families and businesses moved back into the neighborhood, significantly increasing property values. This trend has continued until today and especially since 2012 when the Beltline Eastside Trail was extended to cover areas of Virginia-Highland.
Things to Do in Virginia-Highland
Top Restaurants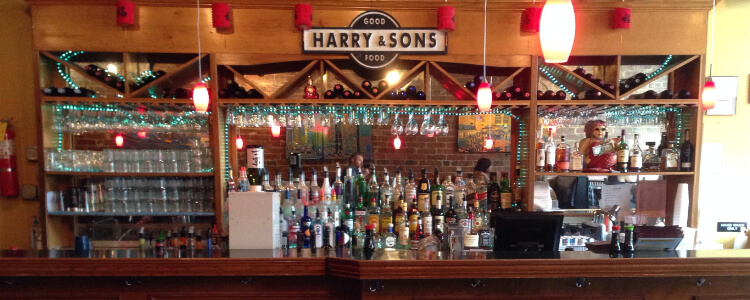 Harry And Sons
Harry & Sons is a great Thai fusion joint for lunch or dinner with a very laid back vibe. One of my favorite aspects of this place is how budget-friendly it is; there are delicacies on the menu like sushi or comfort food like curry. They also have excellent and delicious craft drinks.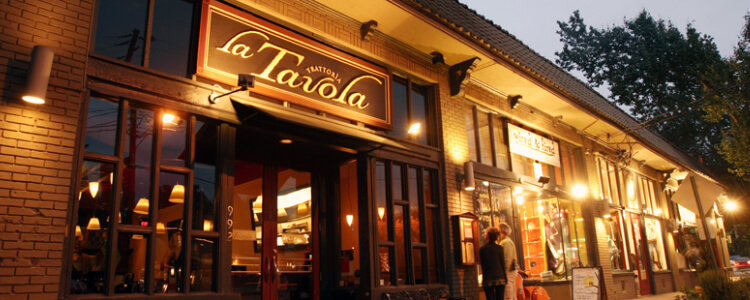 La Tavola
La Tavola is one of the top Italian restaurants in Atlanta. The food is excellent on all fronts: taste, presentation, and portion sizes. There's comfortable indoor and outdoor seating combined with a very intimate ambiance. The staff is also known to be extremely friendly and attentive.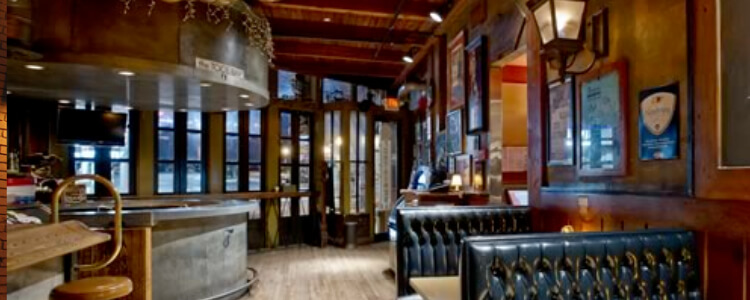 Fontaine's Oyster House
Fontaine's is a cozy and quaint seafood place with incredible food. Many people come here just for their large and decadent oysters alone as well as their homey atmosphere. Employees here are known to be friendly and upbeat. Overall, a great place to enjoy some solid seafood!
Top Bars

George's Bar & Restaurant
George's is an excellent bar for younger folks, as it's very laid back and inexpensive. The type of food they serve is about what you would expect from a bar but of higher quality. It's also has a prime location where you are nearby a variety of restaurants should you want to grab a more substantial bite after.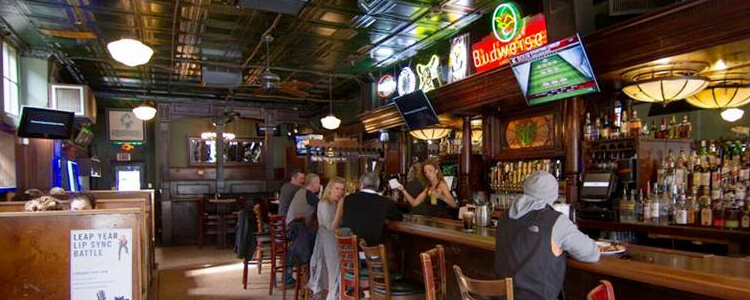 Atkins Park Restaurant & Bar
Atkins Park is Atlanta's oldest bar! Half of the place is a restaurant with a full menu and the other half is an old-school, classic bar. I've found that this bar has a ton of friendly and down to earth people and an excellent neighborhood hangout. Try this place out if you're looking to unwind.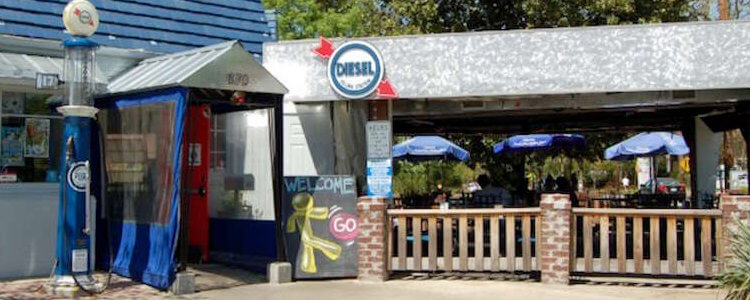 Diesel Filling Station
Diesel Filling Station is laid back sports bar. As the name suggests, the land used to be used as a gas station. There's great food and a decent beer selection along with a large covered patio. Perfect place to watch some hockey or catch the latest Auburn football game.
Shopping

Paris on Ponce
Paris on Ponce is filled with fascinating and eclectic antiques as well as hand-made items. There are lots of different places to look through and I've found this to be an especially fun place to explore while on a date. There's a neat 1920s-style bar in the back where the chairs are arranged to encourage conversation. Their collection rotates often so each time you visit there's always something new!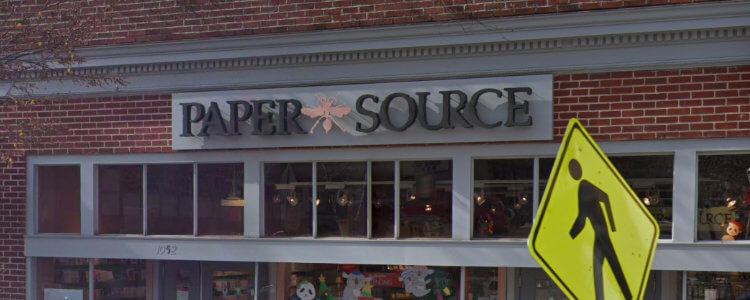 Paper Source
Paper Source isn't your ordinary paper store. This is an excellent place if you're looking for a card that is a little bit more customized than your typical Hallmark card. They also carry gorgeous and simple DIY artsy craft projects, small toys, and beautifully designed stationery.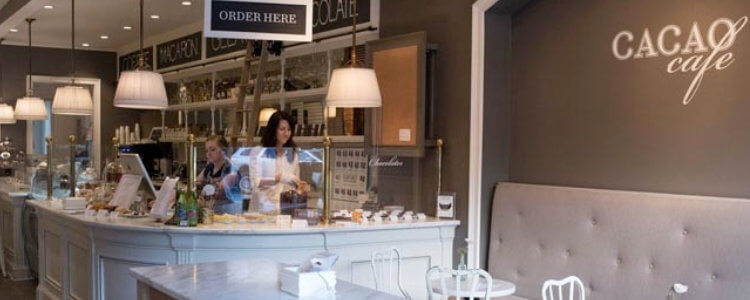 Cacao Cafe
Cacao Cafe is an award-winning chocolatier with absolutely delicious treats. It's a gorgeously decorated shop that exudes a certain sophisticated elegance. They serve individual chocolates and also chocolate and coffee drinks. Be warned, it's delicious but may leave your wallet reeling!
Recreation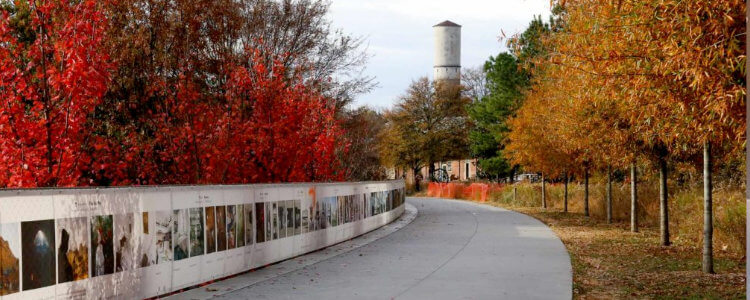 The Beltline
The Atlanta Beltline's Eastside Trail has a significant stretch that runs along Virginia-Highland's western border up until Piedmont Park. The Beltline is a great place to ride bikes or to go on a leisurely stroll. It continues down into Old Fourth Ward, then Inman Park, then Reynoldstown.
John Howell Memorial Park
John Howell Memorial Park is a quaint and beautiful park nestled within central Virginia-Highland. This is a great scenic place to have a picnic as gorgeous homes surround the park. This park was also named after a man who led the fight against the planned I-485 interstate. In an ironic twist, the park itself is built on the very land that the City of Atlanta had bought up to build the freeway.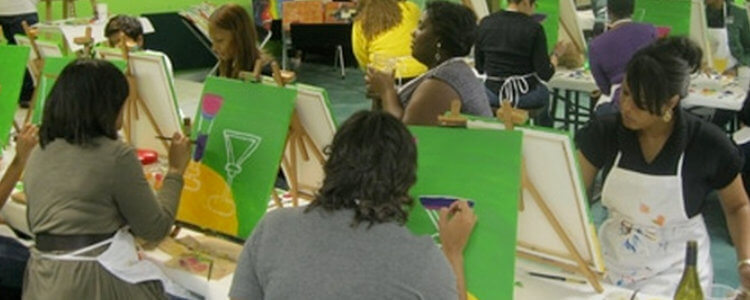 Dip 'n Dab
Dip 'n Dab is an art studio that offers painting classes. Experienced artists will guide you through painting your very own masterpiece. You can bring your own food and alcohol and make the experience a very fun date night! Best of all, no prior painting experience is required.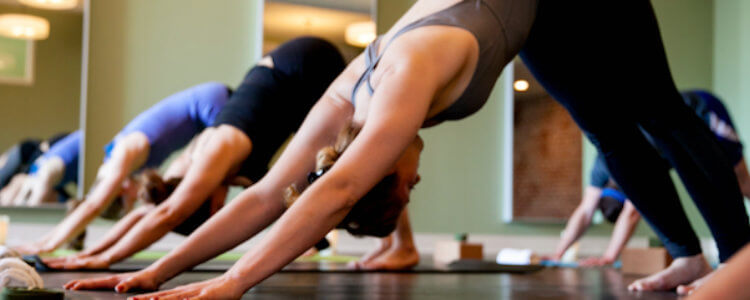 Highland Yoga
Feeling flexible? Highland Yoga will make sure of that. The studio is immaculate and well put together. They offer heated and non-heated classes across all skill levels. There's an upbeat and energetic atmosphere that is sure to leave you relaxed and clear headed.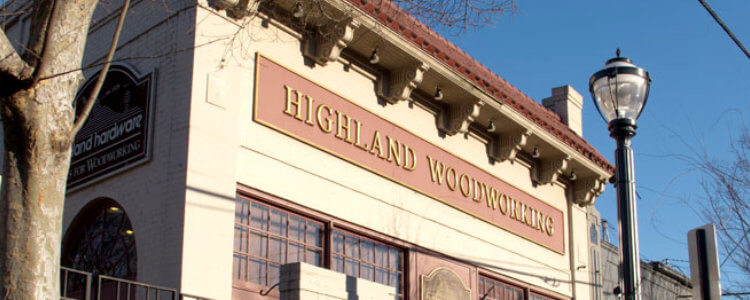 Highland Woodworking
Highland Woodworking is a local business of over 40 years that offers woodworking classes. The classes are open to any skill level and conducted by friendly and knowledgeable people. They also have plenty of classes to take children too as well. Also, certain woodworking celebrities stop by, like Nick Offerman!
Virginia-Highland Annual Events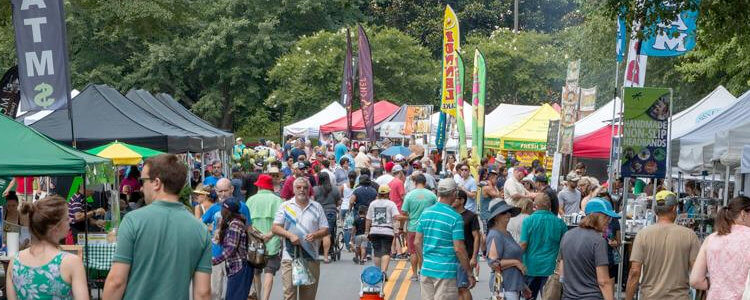 Virginia-Highland Summerfest (June)
Summerfest is the largest annual event in Virginia-Highland. There's something for everyone at this two-day event: art, food, exercise, and music.
Festivities start with a 5K for adults and a smaller race for children. Next, there's a huge open-air market where artists come from all around Atlanta to set up tents to sell their creations. They have an excellent selection of art, jewelry, and other nicely curated products. There's also a variety of food trucks set up to feed the hungry shoppers. Lastly, there is a massive stage for live music from top local artists.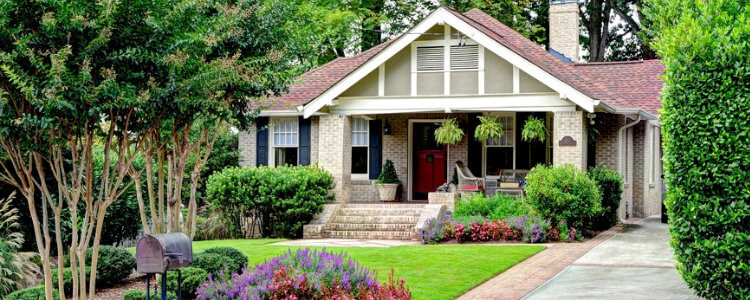 Virginia-Highland Tour of Homes (December)
This two-day showcase of local homes first began in 1972. The Virginia-Highland Neighborhood Association organizes the event and local restaurants provide food to eat during the tour. Look in awe at the beautiful Craftsman bungalow and English Cottage homes located in the neighborhood, all while enjoying great food!
Demographics of Virginia-Highland
Virginia-Highland has a population of around 20,000 people. As mentioned before, Virginia-Highland is quite affluent and tends to skew older than most Intown Atlanta neighborhoods. The neighborhood is also highly educated with 77% of residents having either a bachelor's or master's degree. The racial composition of the neighborhood is as follows:
82% Caucasian
6% African American
5% Hispanic
2% Asian
The median household income is around $95,000. This is significantly above the national average of $55,000. The most impressive statistic is that the average household's net worth is over $700,000.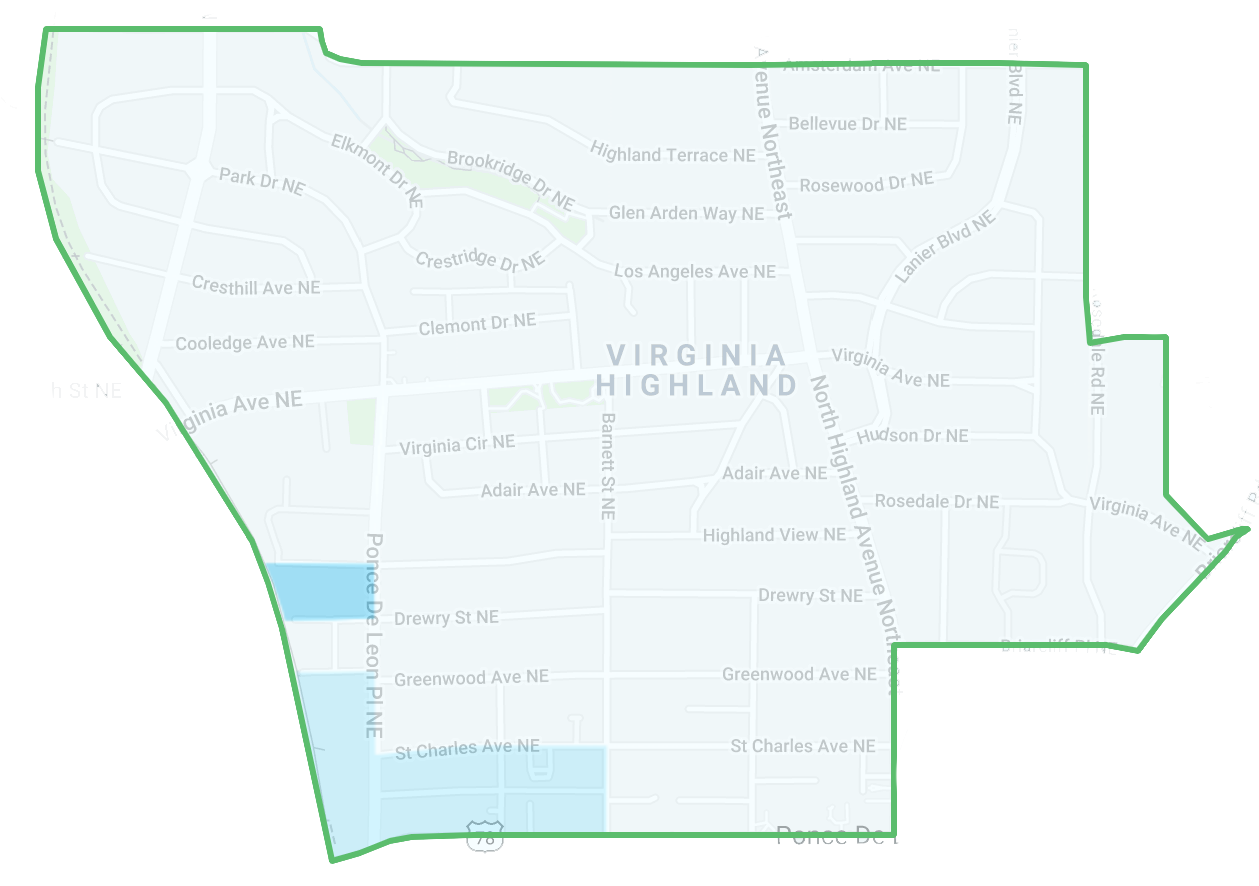 Virginia-Highland Crime
The highest rates of crime are concentrated in Virginia-Highland's southwestern quadrant. This is in a mostly commercial district located near Ponce De Leon Ave NE, likely due to the transient pedestrians that can be found around this region. However, most of the residential areas in Virginia-Highland are not high in crime.
There are ample resources within the community designed to deter and stop crime. There's a security patrol that operates in the area, security alert notifications on Nextdoor, and a neighborhood watch program.
Historical Architecture in Virginia-Highland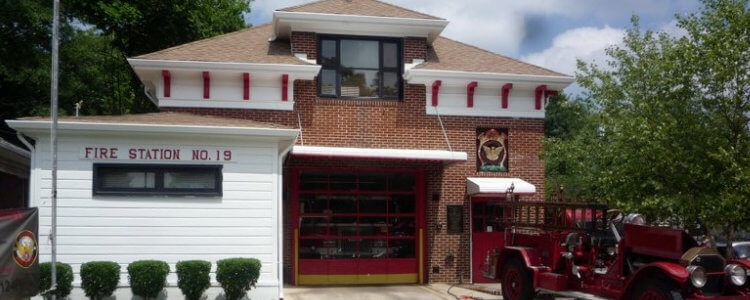 Atlanta Fire Station 19
Atlanta Fire Station 19 is the oldest operating fire station within Atlanta. It has been a local landmark within the neighborhood for over 90 years since opening in 1924. It's an excellent learning place for children, too. The firefighters will give impromptu tours and explain to children how their equipment works.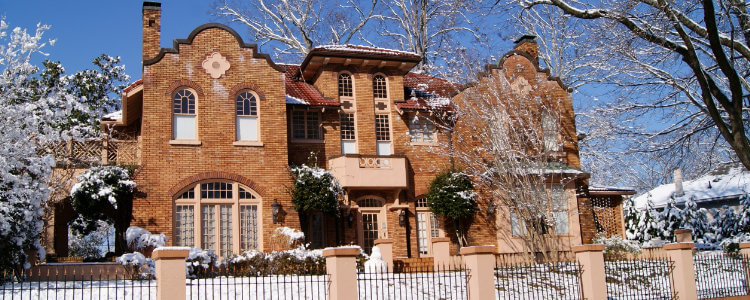 Green B. Adair Mansion
Former businessman and city councilman Green Buren Adair built this beautiful mansion in 1895. Today, the grounds have been transformed into luxury condominiums. Despite these changes, the grounds still serve as a tourist attraction due to its ornate display of Old South wealth.
Final Thoughts on Virginia Highland, Georgia
Virginia-Highland is considered one of the nicest, if not the nicest, neighborhoods in Intown Atlanta. It has the perfect mix of residential and commercial offerings. There are delicious and acclaimed restaurants, a robust nightlife scene, beautiful homes, recreational opportunities, and innovative shops.