Candler Park is a great Atlanta neighborhood. Here's why.
Posted by Trey Van Tuyl on Monday, July 29, 2019 at 4:53 PM
By Trey Van Tuyl / July 29, 2019
Comment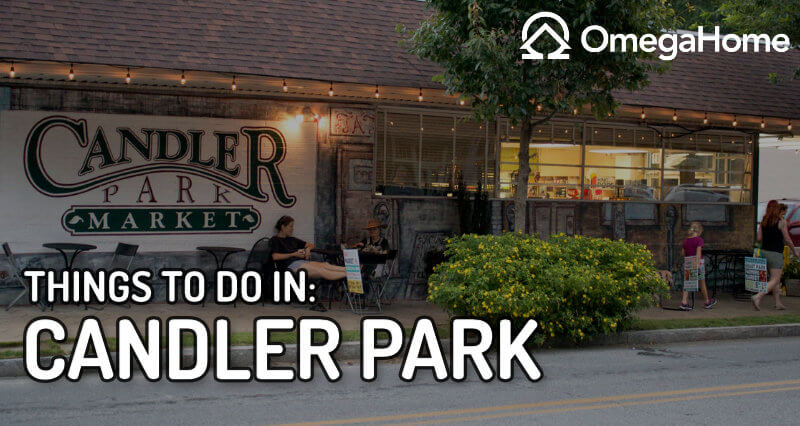 Candler Park is a residential neighborhood located in Intown Atlanta. The area is best known for its historic homes and family-friendly amenities. Young professionals with families have been moving to the area over the past few decades due to its convenient location and lower presence of crime when compared to other intown neighborhood. Candler Park is seen as a great neighborhood for those who desire a suburban-feel in a big city.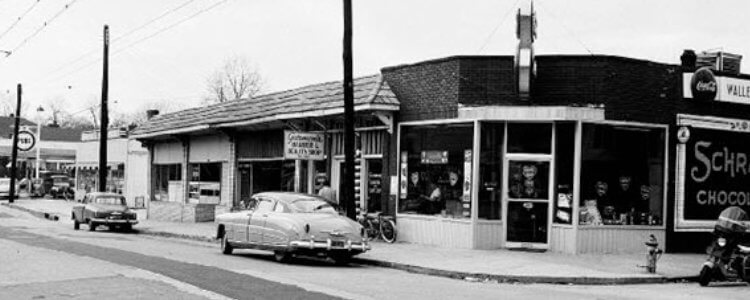 Candler Park History
Candler Park's history dates back all the way to the Civil War. Around 1864, General McPherson's army had an encampment located here during the Battle of Atlanta. The neighborhood was formally founded around 1890 and officially became a neighborhood of Atlanta around 1909.
The neighborhood also had a vibrant African American community from 1870 to the 1980s. Hundreds of working-class African Americans settled in the area. They notably built the Old Stone Church by hand with granite from Stone Mountain. The Candler Park BiRacial History Project aims to prevent African American achievement in the area from being forgotten.
Did you know that Candler Park's history is deeply rooted in Coca-Cola? Asa Candler was the founder of the Coca-Cola Company and former mayor of Atlanta. In 1922 he donated much of his land (then located in Druid Hills) to the City of Atlanta, who then named the new golf course and recreation center as Candler Park.
There was a dramatic episode in the neighborhood's history back in the 1970s. Georgia's government began buying up land to construct a state highway that was planned to cut straight through Candler Park. Residents united and fervently rallied against their community being dissected. Governor Jimmy Carter placed the plans on hold and they were ultimately scrapped. This collective spirit provides a glimpse into the strong sense of unity among residents.
Candler Park went through a sustained revitalization effort during the 1980s. Many of the homes were renovated and property values went through a remarkable increase. Even today, Candler Park remains one of the most sought-after areas in Intown Atlanta!
Things to Do in Candler Park, Atlanta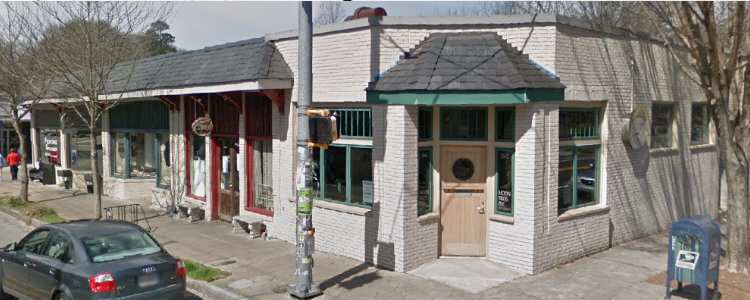 Candler Park Commercial District
There's a small but very quaint business district located on McLendon Ave. It boasts a variety of stores and restaurants including several eateries that are Atlanta classics (more below). This area as a great meeting space for just meeting friends or, of course, shopping.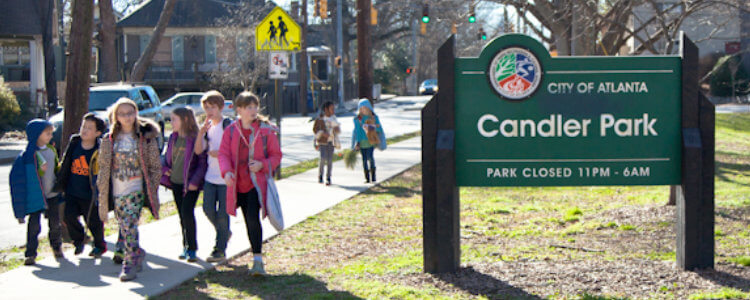 Candler Park
The biggest attraction in the neighborhood is their park - Candler Park! This sprawling, 55-acre park contains amenities that rival that of Piedmont Park. There's a public golf course, tennis court, children's playground, swimming pool, basketball court, pavilions, and a walking and biking trail.
Locals love the park because it's usually not as populated as other parks the same size. The park's size ensures that a variety of events held here like festivals and races. It's also well-maintained and regularly patrolled by Atlanta Police.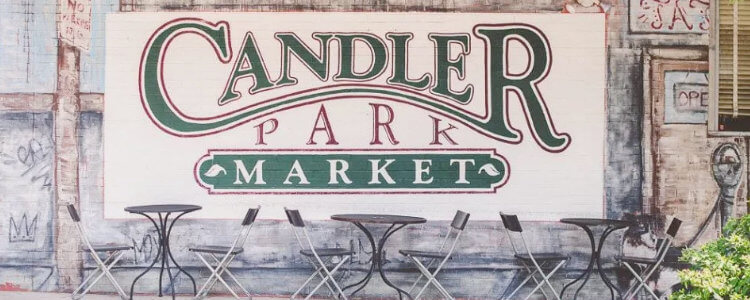 Candler Park Market
The Candler Park Market is a local favorite. It's very convenient when you need a few items between grocery trips. There's an excellent beer and wine selection and they also offer a variety of locally sourced items. The market also includes a deli with fresh sandwiches. I have found the staff to be accommodating and quite active within the community.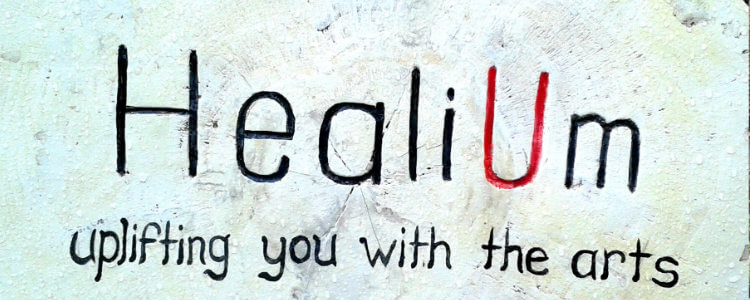 Healium Center
Are you a fan of self-expression? Healium Center is a repurposed church that hosts creative and engaging programs to the public. There are events centered around music, painting, dancing, and meditation. Positivity radiates from this place and it's a delightful and eclectic experience. Leave your ego at the door!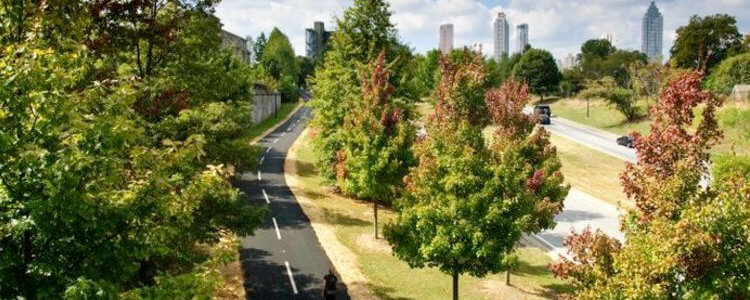 Freedom Park/Golsboro Park
The Freedom Park & Golsboro Park are two connecting parks that are located nearby the Jimmy Carter Presidential Library. These parks are considerably more laid-back than Candler Park, offering fewer amenities but more green space and walking trails. There are several intriguing art installations as well, and a couple of tennis courts.
Candler Park Restaurants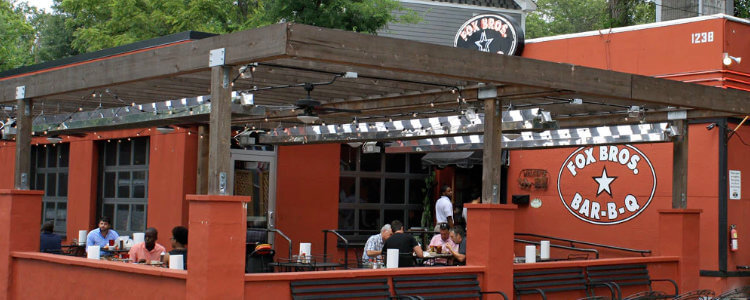 Fox Bros. Bar-B-Q
Fox Bros. BBQ is the top-rated barbeque restaurant in Atlanta. They have mouth-watering ribs and brisket that will leave you craving for more. And they don't cut corners on quality or portion sizes. This restaurant was also featured on the television show "Man vs. Food"!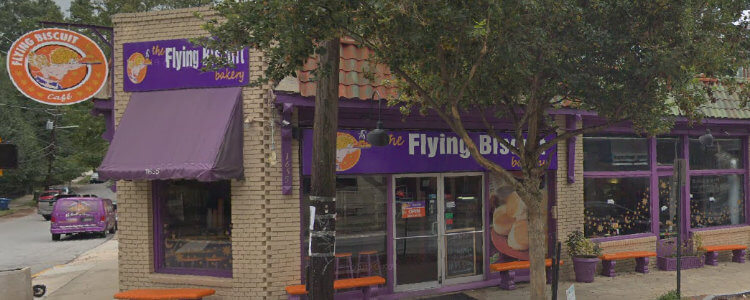 The Flying Biscuit Cafe
The Flying Biscuit Cafe is a must-visit breakfast joint. They are known for their delightful staff and seriously delicious food. I know plenty of people who commute great distances to make it to this Flying Biscuit Cafe. They have some healthy options and I have found the prices to be so reasonable that it can be cheaper to eat here than at home! Their grits are their most-hyped item and with very good reason.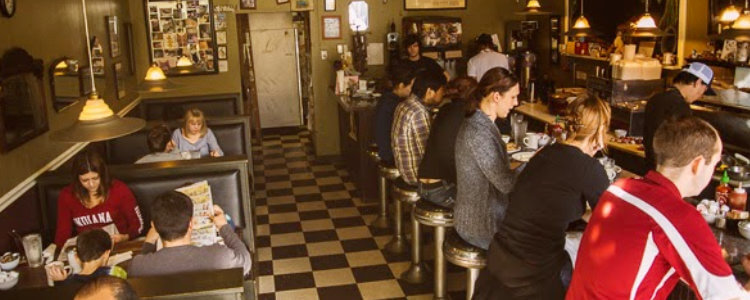 Gato
Gato is another great breakfast and lunch place that serves Tex-Mex. The environment is quaint and the service is dependable. You can also sit at the bar and watch them cook for food.I'm surprised this place isn't more popular. Be sure to try their sweet potato pancakes, trust me they're great!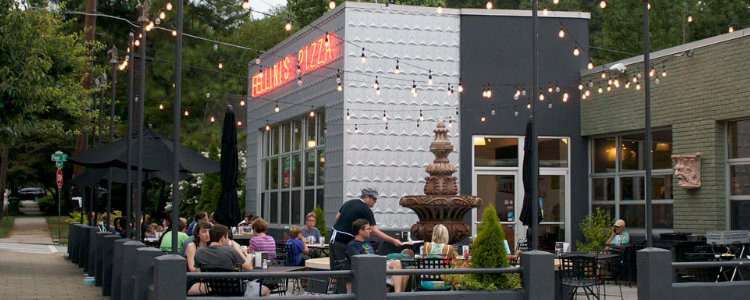 Fellini's Pizza
Fellini's Pizza is considered one of the best pizza restaurants in town. It has a laid-back atmosphere that is hip and trendy, much like the area! Excellent customer service, too. You might need to wait a little bit! It's always quite busy given their affordable and huge slices.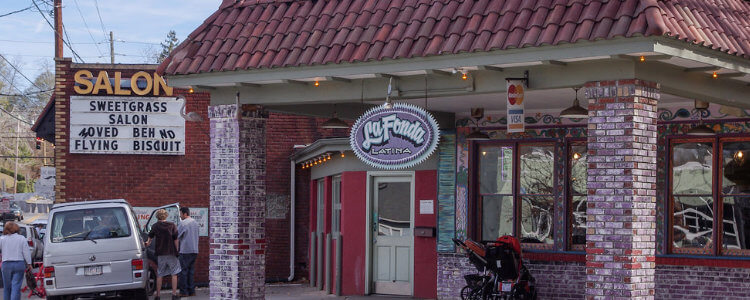 La Fonda Latina
La Fonda Latina has scrumptious Latin food for lunch and dinner that is always on point. I have found the staff to be friendly and helpful. Everything is made from scratched and cooked when you order it. Many of their customers are people who have been eating there for decades.
Demographics of Candler Park
Candler Park contains residents who are on average more educated and older than most other Intown Atlanta neighborhoods. For example, 80% of residents have either a bachelor's or master's degree. Considering that the neighborhood contains more families this makes sense. The racial makeup of the neighborhood is as follows:
88% Caucasian
5% Hispanic
4% African American
3% Asian
Candler Park is significantly more affluent than other nearby neighborhoods. The median household income is around $92,000 and 63% of residents make six figures in annual income.
The occupational diversity in Candler Park is also quite incredible. Many white-collar professionals such as doctors and lawyers move here to raise a family. There's also a sizeable population of artists and creative types who move here due to its proximity to counter-culture hubs like Little Five Points and Krog Street Tunnel. This creates a very fascinating blend of residents.
Candler Park Crime
The areas with the highest amount of criminal activity are near Candler Park's western border. This is very close to Little Five Points, which can draw in some transient individuals given the strip's popularity. The residential areas tend to have lower rates of crime.
There is a neighborhood patrol to supplement the patrol offered by the Atlanta Police Department.
Schools in Candler Park
Here are the public schools if you live in Candler Park:
Candler Park Annual Events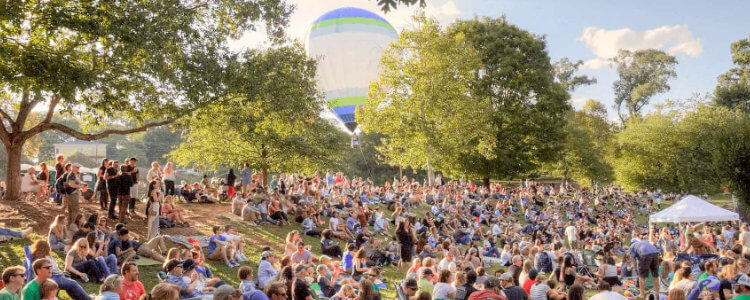 Candler Park Fall Fest (September)
The Candler Park Fall Fest is a free festival is a neighborhood favorite with an 18-year history. There are two full days of music, a 5K, artist market, outdoor yoga, and some of Atlanta's most famous food trucks. There is also a zone just for children called Kidlandia with carnival rides, live shows, and sweets! This year there was also a Ferris Wheel and over 15,000 attendees!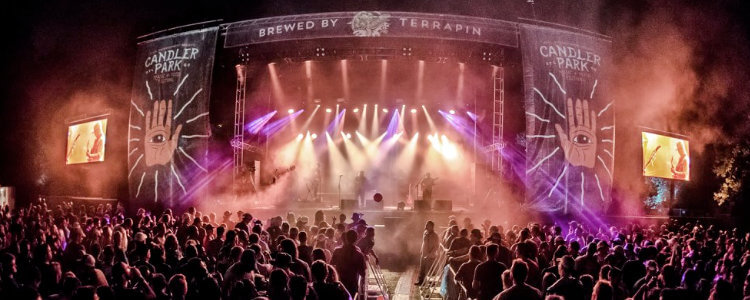 Candler Park Music and Food Festival (June)
The Candler Park Music and Food Festival is a two-day music and food festival is relatively new to the area. This year they had some logistical issues concerning entrance combined with unfortunate rain. But they still had an excellent line up of musicians and I enjoyed myself.
Candler Park, GA Statistics
Population: 3,977
Land Area: Area: 0.636 square miles
Median Resident Age: 36
Zip Codes: 30312, 30315, 30316
Final Thoughts on Candler Park, Georgia
Candler Park is a place that has the qualities of a superb intown neighborhood: killer amenities, a strong sense of community, renowned restaurants, and beautiful homes.