Living in Chamblee, GA: 2021 Neighborhood Guide
Posted by Trey Van Tuyl on Sunday, January 17, 2021 at 8:43 AM
By Trey Van Tuyl / January 17, 2021
Comment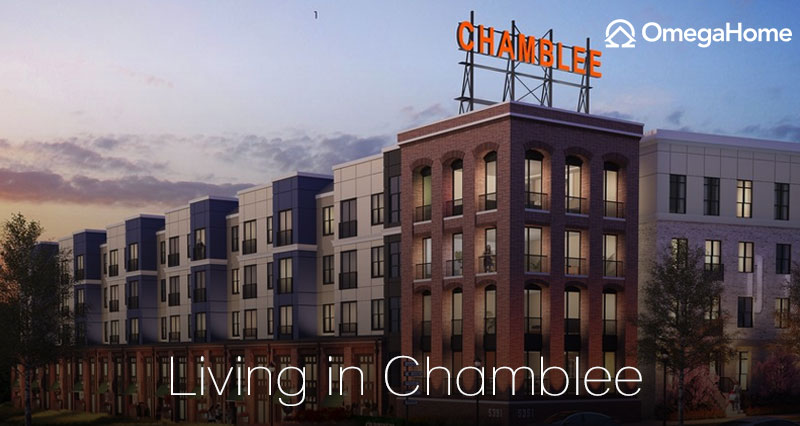 Chamblee is a city that is located in North Dekalb County, in between the suburbs of Doraville and Brookhaven. Chamblee provides the convenience of living "inside the Perimeter" while also having its own unique, low-key, and multicultural ambiance.
Chamblee has a population of around 30,000, and is a truly multicultural city; you'll hear dozens of languages being spoken on the streets of Chamblee every day. This multiculturalism has a pronounced impact on Chamblee's culinary offerings. Throughout Metro Atlanta, Chamblee is known as a hub for exotic cuisines and eclectic eateries.
For many years, Chamblee felt slightly forgotten, with car dealerships, industrial buildings, and empty lots seeming to dominate the city. Today, though, after years of revitalization, Chamblee has become a vibrant and eclectic city that retains a distinct community spirit and a small-town feel.
Located within the I-285 perimeter, Chamblee is only a 20-minute drive from the heart of Atlanta. Chamblee appeals to those who want to live within a stone's throw of downtown Atlanta, while still being able to walk or bike to local independent shops and restaurants.
Let's dive into what makes Chamblee a sought-after place to live.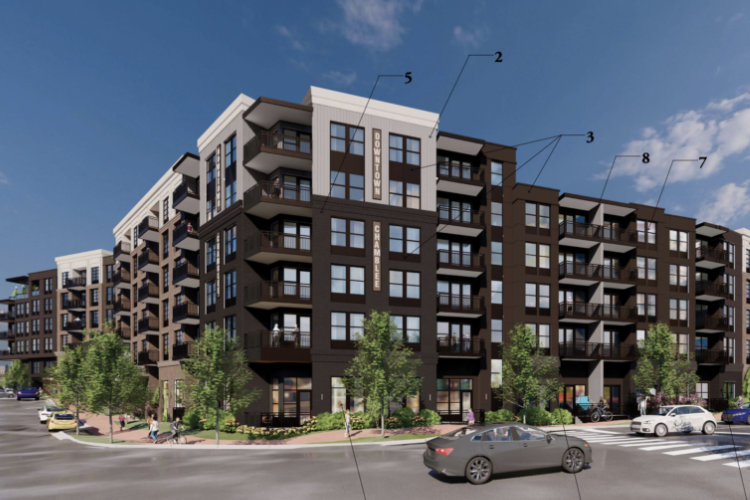 Proposed mixed-use development in Downtown Chamblee
Lifestyle and Culture in Chamblee
Chamblee has a variety of different neighborhoods, ranging from quiet streets, lined with single-family homes, to glittering new developments in the city center. This array of options, along with all of the shopping and dining on offer has put Chamblee firmly on the map, and there's now an exciting and youthful feel to the center of the city.
Chamblee's ethnic diversity gives it a unique feel, distinct from anywhere else in the Atlanta area. Chamblee feels like a crossroads for many different cultures, and this is on full display when you visit the Buford Highway Corridor. This 7 mile stretch of highway, lined with restaurants, has become a popular destination for people from all over the region, who come to sample cuisines from every corner of the globe.
Downtown Chamblee has plenty of well-preserved buildings dating from the early 20th century when railroad construction led to the establishment of the city. It's here that locals and visitors alike come to peruse the treasures in the Antique Row District, which offers a unique shopping experience.
Chamblee is only 5 miles from Buckhead, which means that antiques aren't all that's on offer in the area. World-class shopping and dining at Lenox Square and Phipps Plaza malls are available within easy driving distance.
Aside from the convenience of having close access to I-285 and I-85, Chamblee has a centrally located MARTA station, which means that central Atlanta is just a 20-minute train ride away. This has made Chamblee a popular place to live for commuters who'd rather not get snarled in rush hour traffic.
Chamblee prides itself on being a city that continues to promote walking and biking, and the popular Keswick Park Extension Trail is an example of the city's commitment to improving its pedestrian infrastructure. The tree-lined trail runs from Keswick Park to near the MARTA station, passing under busy Peachtree Industrial Boulevard.
Numerous events are held throughout the year in Chamblee, and it's these events that really help maintain a strong community feel.
The Fourth of July celebrations take place in Keswick Park and have become famous not only for the epic firework display, but also for the music, food, and all-around good vibes. The Fourth Friday Concert Series is held throughout the hot, humid summer months in Peachtree Park, and this is an opportunity for locals to gather and enjoy music and good company.
Things to Do in Chamblee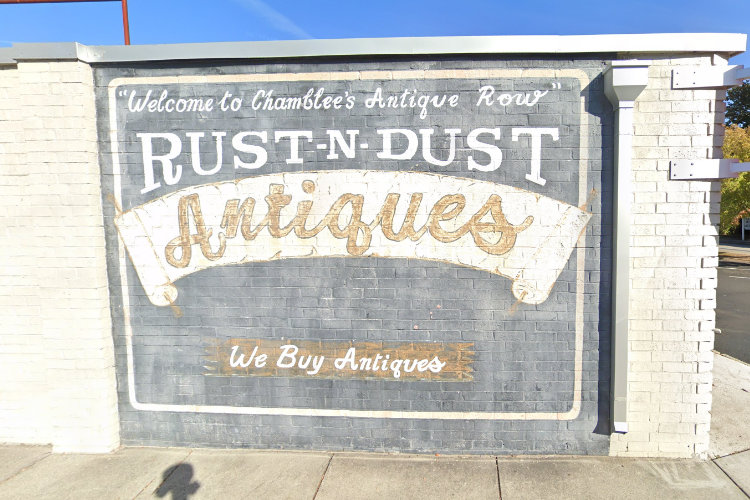 Antique Row District
Right in the center of Chamblee, near City Hall, a cluster of antique emporiums and awesome, curated retail boutiques make up the Antique Row District.
Everyone who visits this shopping mecca will be sure to find treasures that they just won't be able to leave without. Antique Factory houses 8,000 square feet of furniture, trinkets, and oddities, while Global Gems and Jewellery, which has been in operation for over 20 years, offers a wide selection of gold, silver, gems, and more.
There are several restaurants and cafes in the area, many with outdoor seating, which provide an opportunity to take a break from shopping and watch the world go by.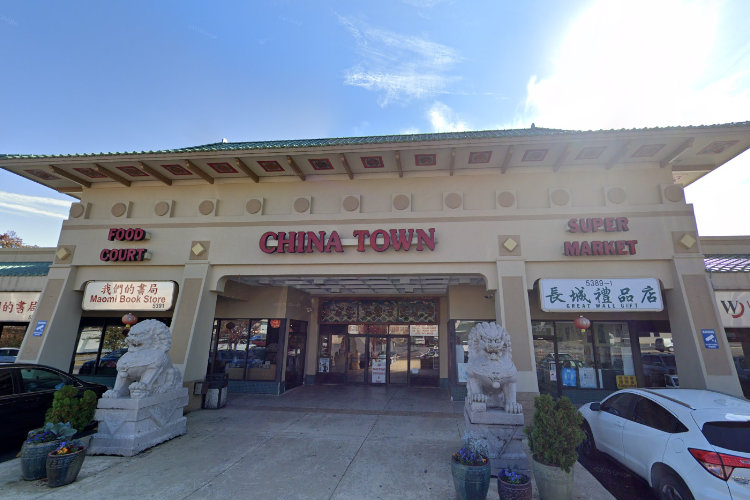 Atlanta Chinatown
Atlanta has an estimated 50,000 Chinese residents, many of whom reside in Chamblee. Atlanta Chinatown is a huge mall and is part of the Buford Highway International Market area, located near the MARTA station.
The Chinatown Mall is home to several businesses, including restaurants, a bookstore, and a newspaper. There's also a charming courtyard with a koi pond, that's ideal for some quiet time.
Each January, the Chinatown mall hosts an annual Chinese Lunar New Year celebration, with a lion and dragon dance, art and cultural exhibitions, and traditional festival food.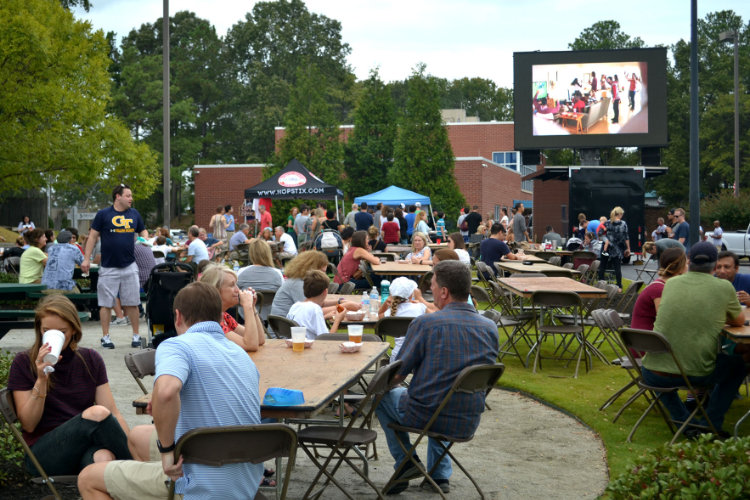 Source: Taste of Chamblee Festival
Taste of Chamblee Festival
Every October, Chamblee celebrates its amazing cultural diversity by hosting the Taste of Chamblee Festival. This event draws thousands of people from all over the region who come to enjoy food from dozens of local vendors.
Admission to the festival is free, but to sample food, wristbands can be purchased and loaded with Taste Points. This is one of the highlights of the year in Chamblee, and aside from all the food on offer, there's musical entertainment and even a kid zone for the little ones.
PDK Airport Good Neighbor Day Airshow
Due to Chamblee's proximity to PDK Airport, residents are accustomed to seeing and hearing airplanes taking off and landing. If you spend any time in Chamblee, though, it doesn't take long before you stop noticing the noise.
Each spring, PDK hosts a good neighbor day airshow, featuring interactive displays of planes, trucks, and more. There are stunt flight demonstrations, and plenty for the kids to do, including inflatables, face painting, and a play area.
It's also worth mentioning that the funnel cakes are legendary, and a day at the airshow is a failure without one!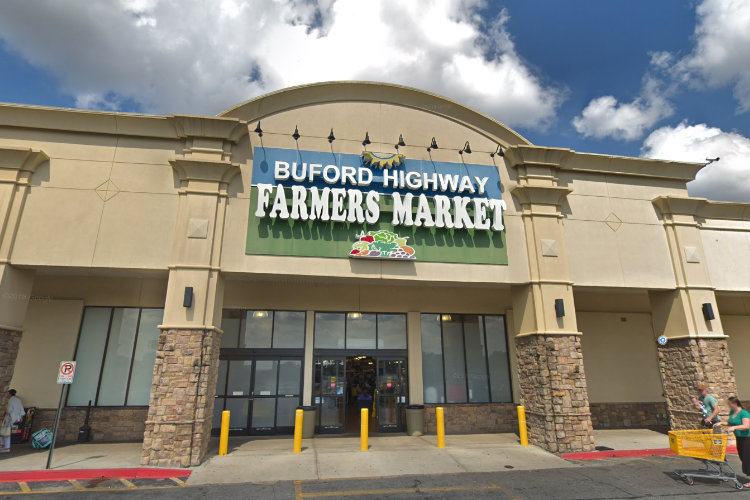 Buford Highway Farmers' Market
Not a farmers' market in the traditional sense, this enormous 10,000 square foot megastore has been serving the local international community since 1974 and has become a must-see destination for anyone visiting Chamblee.
This is a paradise for home cooks who like to experiment, and the produce section alone is a wonder to behold. You'll find all of the bananas and eggplants you never knew existed, plus info labels that detail the variety and country of origin.
Parks and Recreation in Chamblee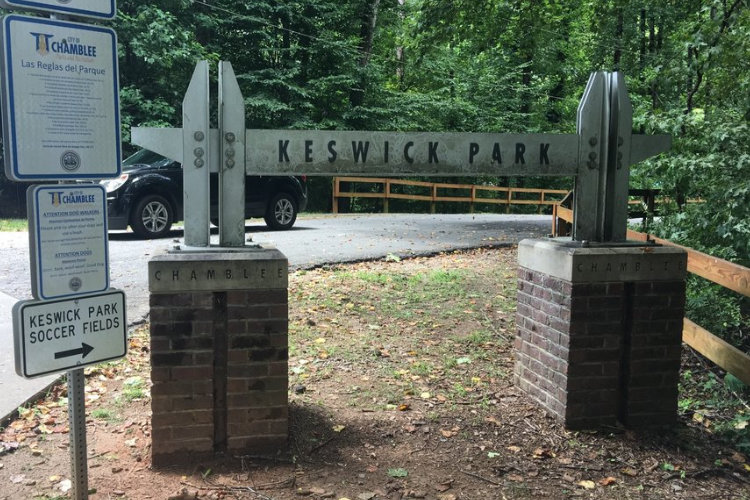 Keswick Park
Encompassing 45 acres, this is the largest park in Chamblee, and one of the most popular with residents, who enjoy walking their dogs on the trails. There's also a dog park if Fido needs more than just a stroll.
Keswick Park has numerous sports fields and also tennis courts, as well as picnic areas and a gazebo. The park also has a huge community building that's available to rent.
Keswick Park has a real neighborhood feel and provides the north entry to the Keswick Park Extension Trail, also known as the Rail Trail.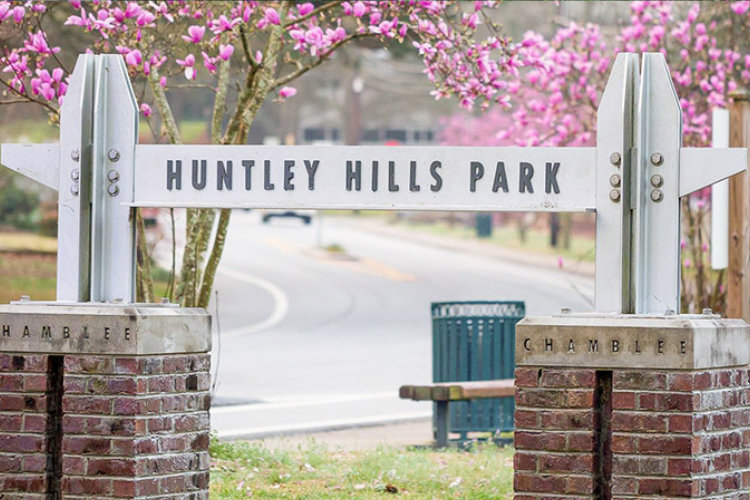 Source: Huntley Hills Neighborhood Association
Huntley Hills Park
This is a lovely neighborhood park, located at the corner of Admiral Drive and Longview Drive. The park has a walking path and a kid's play area, and there's also a pretty creek running through the middle, with a steel bridge. If you visit, look out for the 'Butterfly Garden' that was designed, planted, and is maintained by local volunteers.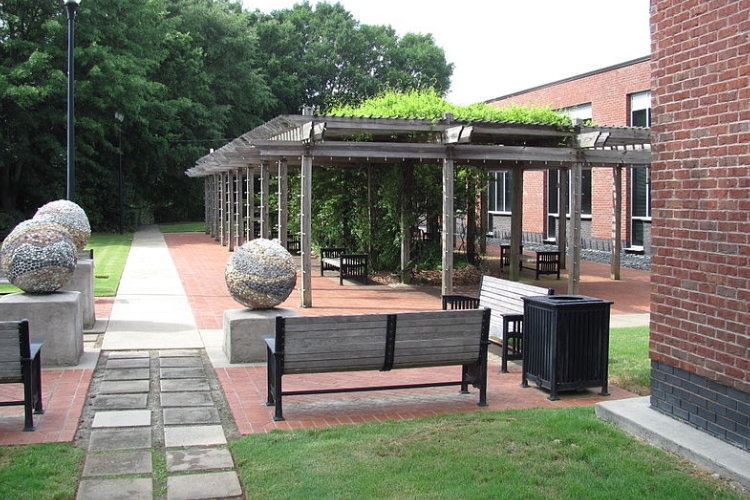 Source: John Phelan (modified)
City Hall Park
Right in the center of town, City Hall Park (known as Peachtree Park by locals) has been Chamblee's living room since it was opened, in 1995.
There are plenty of benches, and a covered gazebo in City Hall Park, and it's a favorite spot to have lunch for nearby workers, during the summer months.
Ashford Forest Preserve
This wonderful park is a real urban oasis, located on Clairmont Road, right next to PDK Airport, in nearby Brookhaven.
Ashford Forest Preserve comprises 30 acres of largely undisturbed land and is home to spectacular old-growth trees, a meadow, and a wetland area.
This used to be Airport-owned land and was slated for development. The County fought hard to preserve the area, and the land was purchased by the city of Brookhaven in 2017. There are walking trails throughout the preserve, where it's possible to enjoy one of the last undisturbed areas in the Atlanta region.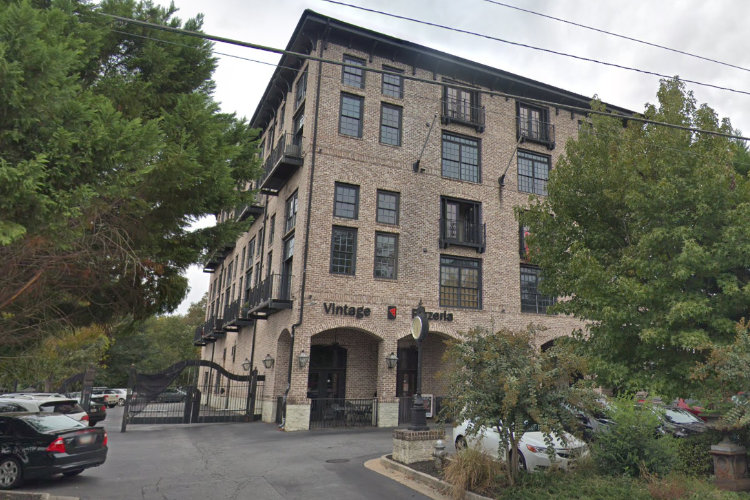 Loft building near Downtown Chamblee with retail at the bottom
Real Estate in Chamblee
Real Estate in Chamblee consists mainly of modern developments and older, more established neighborhoods with a prevalence of single-family dwellings.
The downtown area features a lot of newer development, and it's here that you'll find lofts, townhomes, and apartments. This is especially apparent in the area surrounding the MARTA station.
In neighborhoods like Sexton Woods (which is partly in Brookhaven) and Keswick Village, there's a mix of 1950s ranch-style homes, and newer, craftsman-style construction. Sexton Woods, in particular, is a popular neighborhood, as it provides easy walking access to nearby shops and restaurants.
The Huntley Hills neighborhood was established in the early 1960s and has become one of Chamblee's most desirable neighborhoods. This is where you'll find larger single-family homes with larger lots than nearby areas. Huntley Hills Elementary School is in the center of the neighborhood and features a popular Montessori program.