Living in Roswell, GA: 2021 Neighborhood Guide
Posted by Trey Van Tuyl on Sunday, January 24, 2021 at 10:35 AM
By Trey Van Tuyl / January 24, 2021
Comment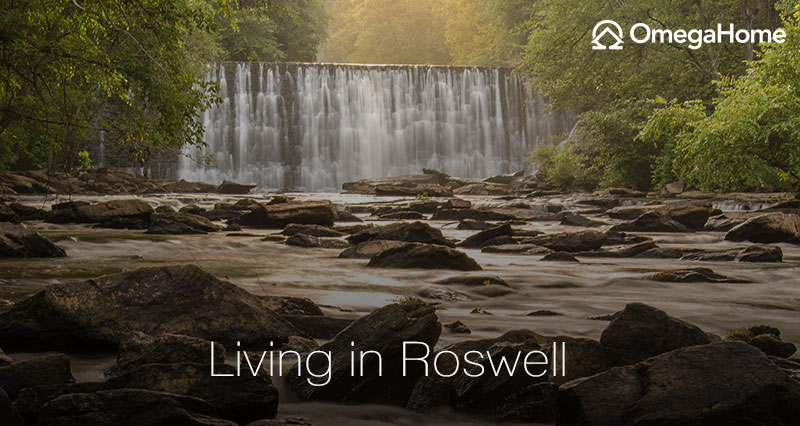 Lying along the banks of the scenic Chattahoochee River in Fulton County, Roswell is a city and suburb of Atlanta, with a population of approximately 94,500.
Although Roswell is one of Georgia's largest cities, it maintains a small-town feel and is consistently rated as one of the best places to live in the State. Roswell is steeped in Southern history and charm, and the pace of life here is slower than that of bustling downtown Atlanta, just 22 miles to the south.
Roswell checks all the boxes for those looking to live in a welcoming community that offers the perks of upscale suburban living. There's a top-notch culinary scene, an array of interesting shopping options, and a great selection of schools, as well as easy access to Atlanta.
The Historic District is the heart of the downtown area, and the town square plays host to many festivals and events that keep a strong sense of community alive. Plus, this is a city for outdoor lovers, and residents take full advantage of the many parks and trails.
Let's take a look at what makes Roswell such a great place to live.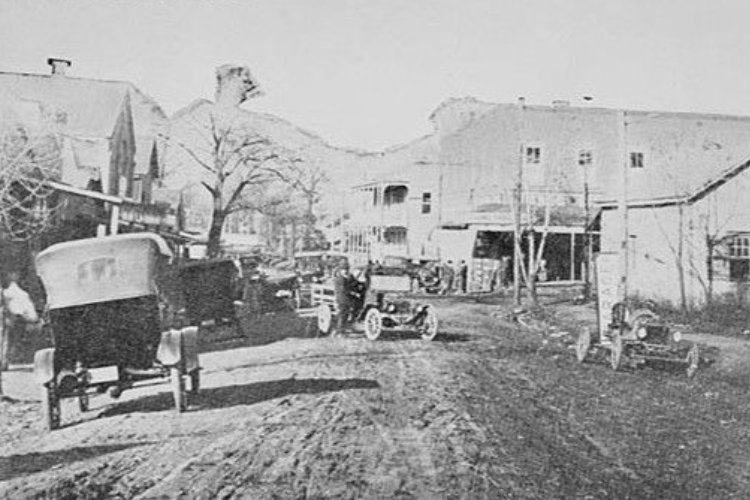 Roswell's Main Street (now Canton Street) in 1914
History of Roswell
In the late 1820s, Roswell King traveled through Georgia and noticed the potential for harnessing water power at the confluence of the Chattahoochee River and Vickery Creek.
King returned in 1830 and began constructing a textile mill complex that would soon become the highly successful Roswell Manufacturing Company.
Roswell King and five other families built mansions, a town square, a company store, and a church, and the settlement continued to benefit from the cotton manufacturing industry. The City of Roswell was incorporated in 1854, ten years after King had died, and by 1860, Roswell was home to the largest cotton mill in north Georgia.
During the Civil War, Roswell was occupied by Sherman's Union troops for 12 days, as they searched for a way to cross the Chattahoochee River and approach Atlanta. Two cotton mills were destroyed, and 400 mill workers - many of them women - were charged with treason and sent north in boxcars.
The 19th century saw the emergence of a middle class in Roswell, as rural families moved to town and opened businesses. The population grew steadily, and more services were added.
More recently, Roswell has attracted light industry, high-tech businesses, and residents who want to live in a small town with easy access to Atlanta.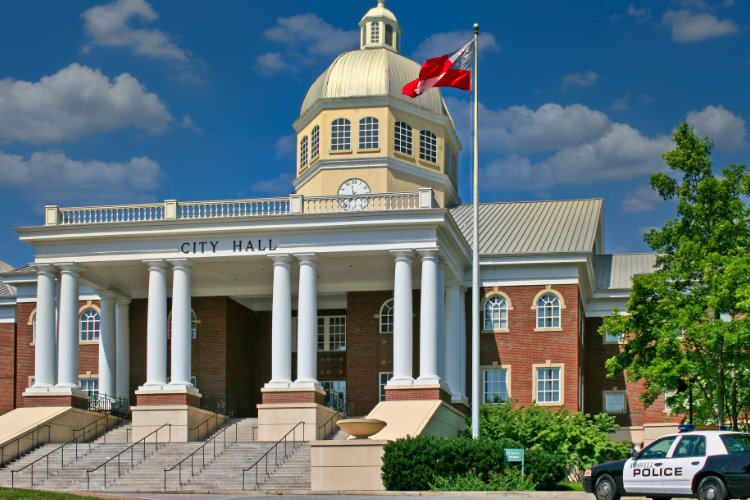 Roswell City Hall. Source: Darryl Brooks / Shutterstock.com
Lifestyle and Culture in Roswell
Seeing as Roswell's fortunes were built on the cotton manufacturing industry, the gorgeous Historic District, with the Town Square at its center, is full of impressive mansions and late Georgian-style buildings, many of which date back to the 1830s. These original streets are lined with flowering dogwoods and huge evergreens, and taking a sedate stroll here is a favorite local pastime.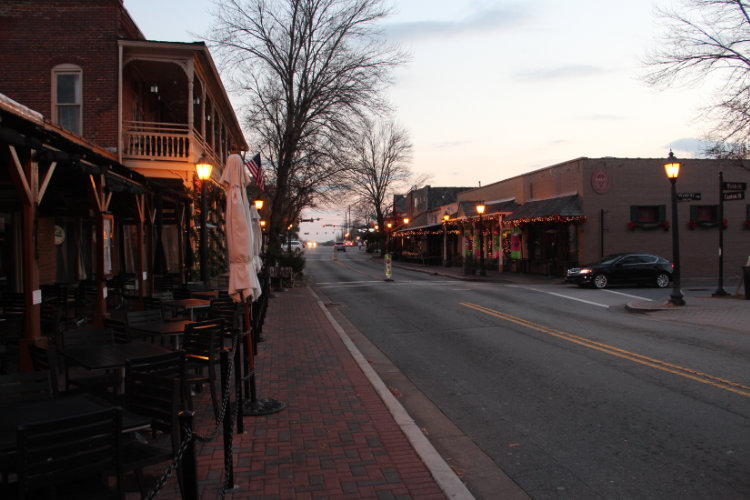 Downtown Roswell
The Historical district is also home to much of Roswell's unique shopping and dining options. Canton Street is designated as a Georgia "Great Street" and features a vibrant culinary scene and art galleries, and independent boutiques. This area has become quite the foodie mecca, and there are plenty of highly respected restaurants that are popular with both locals and visitors.
Aside from the shopping options downtown, Roswell has a commercial center at Alpharetta Street and Holcomb Bridge Road. Other nearby options include North Point Mall in Alpharetta, and the Perimeter Center, a huge shopping complex just a few miles south in Dunwoody.
One of the things that makes Roswell such an attractive place to live in the abundance of outdoor recreation areas. There are more than 18 parks in Roswell, making up a whopping 800 acres of green space. The Vickery Creek Trail is part of the Chattahoochee River National Recreation Area and provides opportunities for hiking, fishing, and rafting, all within the city limits. Roswell is a city for dog lovers, too, and many of the city's parks have off-leash areas. Local restaurants and shops often welcome dogs inside or on outdoor patios, and it's common to see water bowls on the street outside businesses.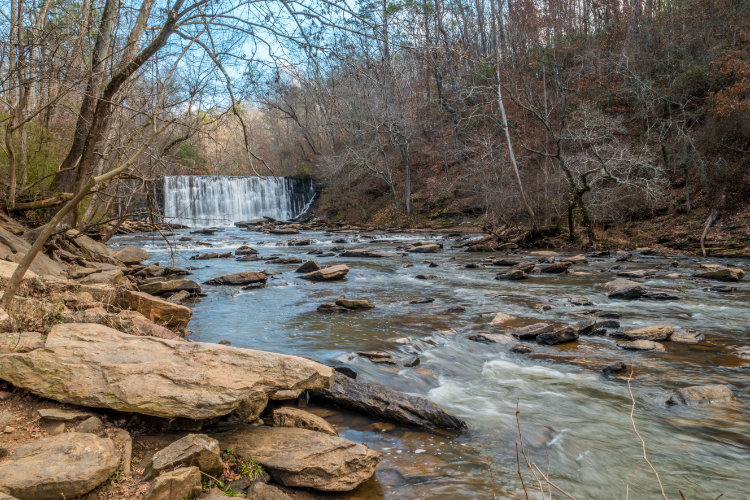 Roswell residents enjoy nothing more than being outdoors, enjoying their beautiful city, and the weather is ideal for getting the most out of all of the green space. Roswell has over 220 sunny days each year, and summers are warm, with high temperatures averaging 90 degrees and lows in the mid-60s. Winters are cool, with plenty of rainy days, but snowfall is rare.
Roswell's sense of community is fostered through festivals, classes, and exhibits that dot the calendar throughout the year. Many of these take place at historic Barrington Hall, which is recognized as one of the finest examples of Greek-Revival architecture.
The annual Roswell Beer Festival draws people from all over the region, while the increasingly popular Alive in Roswell festival brings the whole community together each month, throughout the summer, for live music, dancing, and wine tasting. Roswell is also home to several Farmers' Markets, which provide residents with the opportunity to support local growers and producers.
Roswell is well-served by public transport, and two MARTA bus routes provide convenient access to Atlanta and the surrounding region. Depending on traffic conditions, downtown Atlanta is a 20-minute drive, easily reached by GA-400, that connects to the I-285 perimeter.
Things to Do in Roswell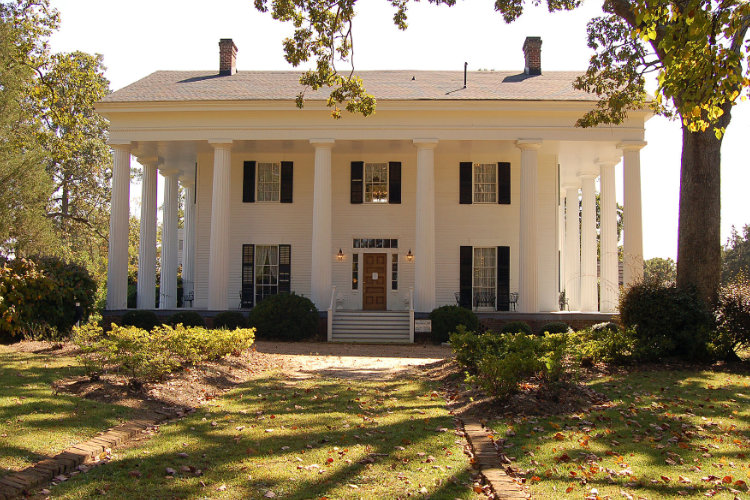 Barrington Hall. Credit: Galen Parks Smith
Barrington Hall
This magnificent Greek-Revival structure was originally home to Roswell's founding father, Roswell King. Barrington Hall sits on one of the highest points in Roswell and has been painstakingly restored to its original grandeur.
Visitors can stroll the rooms, where many of the family's possessions and furnishings are on display. There are also beautiful boxwood-lined gardens that are open to the public and well worth a visit.
Besides being a museum, Barrington Hall is a community gathering place that hosts many events, including cooking classes, cocktail parties, and a Beatrix Potter-themed kids tea party.
Bulloch Hall
Bulloch Hall
Bulloch Hall is another wonderful Greek-Revival building that was once home to Theodore Roosevelt's mother, Mittie Bulloch. There are dozens of fascinating rooms to tour, including one that houses a children's' museum.
Bulloch Hall hosts events and classes throughout the year, but it's during the Christmas holiday season that this place really shines. Throughout December, there are events, including an atmospheric candlelight tour, carolers, and a Christmas high tea.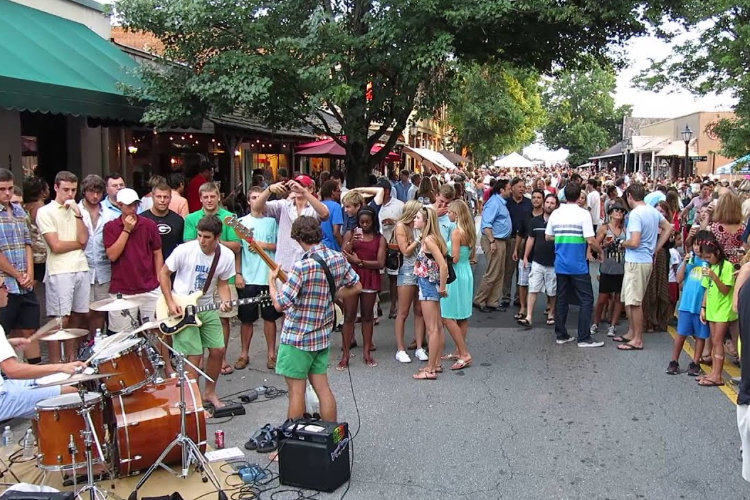 Alive in Roswell
This free festival is held every third Thursday evening from April to October. It is hugely popular with Roswell locals, who take the opportunity to grab a beer or a glass of wine and mingle with their neighbors.
This family-friendly festival takes place on Canton Street and at Roswell Town Square simultaneously, and there's a free trolley service that connects both locations. The festival features live bands, food trucks, kids' games, and lots more. Local businesses and restaurants always participate, giving the festival a real community feel.
Roswell Ghost Tour
This is a creepy and atmospheric walking tour of Roswell's Historic District, led by experienced guides, who just happen to be paranormal investigators!
The tour lasts for over two hours and features the Founders Cemetery, Antebellum mansions, and old mill workers' cottages that are said to be haunted by the ghosts of the city's original residents.
Ghost tours are held year-round and are a great way to learn about Roswell's rich history.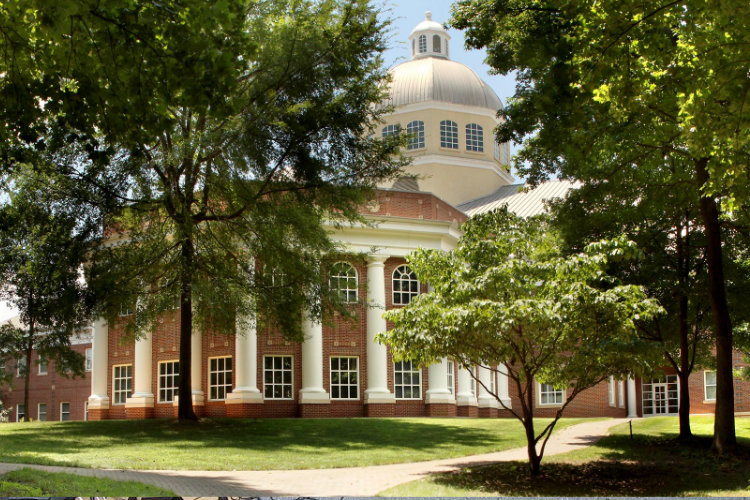 Roswell Cultural Arts Center
Located adjacent to the Roswell Municipal Complex and the Roswell Library, the Cultural Arts Center has been a valuable community gathering space for the performing and visual arts since 1991.
Featuring a 600-seat auditorium, an exhibit hall, and a meeting and event space, the Cultural Arts Center hosts a diverse array of productions and exhibits throughout the year. There's a super-popular series of puppet shows during the summer and winter, a Live! in
Roswell concert series and exhibits by local artists rotating in the Lobby Gallery.
The Roswell Cultural Arts Center is a real gem and is celebrated by residents and visitors alike.
Parks and Recreation in Roswell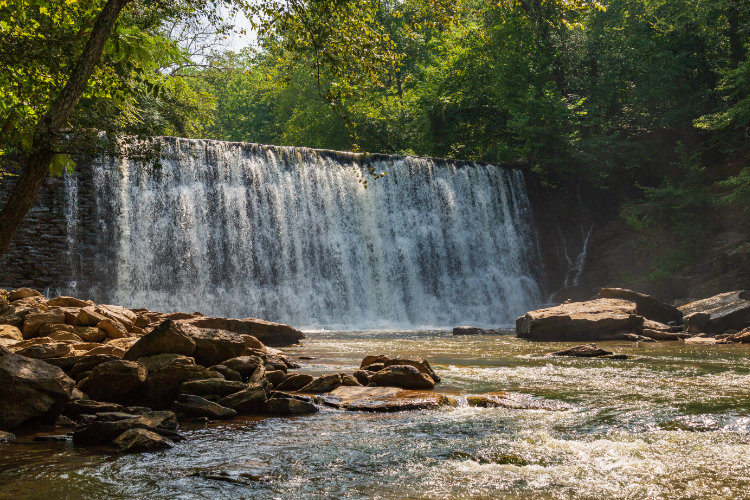 Old Mill Park
This picturesque park is located on the banks of pretty Vickery Creek and features the ruins of the Roswell Manufacturing Company. Dating back to the 1830s, these two mills were burned by invading Union forces on July 7th, 1864. One of the mills was rebuilt but was again destroyed by fire in 1926.
An interpretive trail passes the ruined buildings and leads to a view of the waterfall created when the creek was dammed to provide water power for the mills. The park also features a lovely covered pedestrian bridge that connects the Vickery Creek Trail to the Chattahoochee River trail system.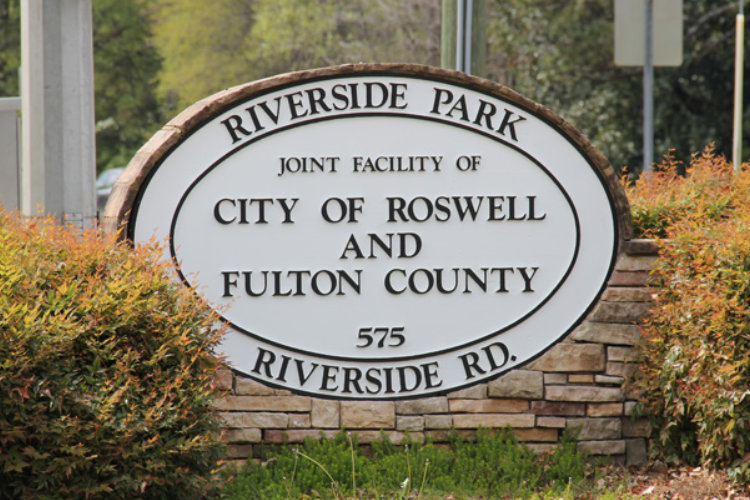 Riverside Park
Riverside Park is where Roswell locals come to play, and in the summer, you'll see plenty of people cruising slowly down the Chattahoochee River on rafts. There's a popular spray park here, as well as kids' play areas and walking trails.
Live concerts are held in Riverside Park throughout the summer, and Family Food Truck Fridays are a relaxing way for locals to get out and celebrate the end of the workweek together.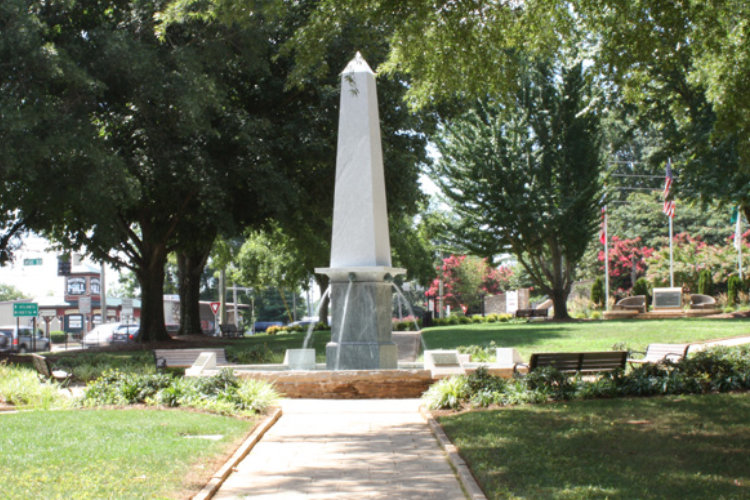 Roswell Town Square
The Town Square is at the heart of the city, and there's always something happening here, be it a festival, special event, or a local art show.
Built in 1839, with a bandstand added in 1905, Roswell Town Square is the perfect place to relax in the sun with a picnic and take in the downtown area's comings and goings.
Roswell Area Park
Local dog walkers love this neighborhood park. There's a 1.6-mile walking trail that passes through shady old oak trees and past a charming lake. Roswell Area Park has an awesome playground, sports fields, tennis courts, and a popular swimming pool that's perfect for cooling off on hot summer days.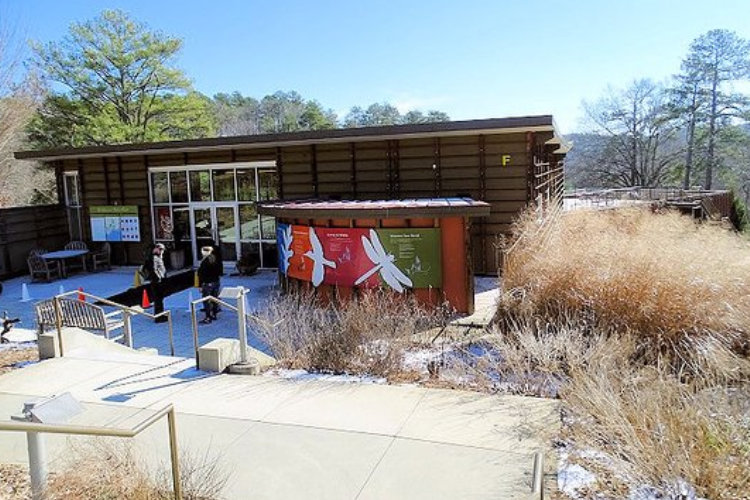 Chattahoochee Nature Center
This amazing non-profit nature center has a fascinating discovery center that focuses on connecting people to nature through environmental education. Part of the experience is watching a movie about the Chattahoochee River and the plants and animals that live along its banks.
The Chattahoochee Nature Center comprises 127 acres of woodland and wetland trails, with a river boardwalk. Aside from taking in the splendor of their surroundings, visitors also have the opportunity to see rehabilitated animals along the way.
The beautiful Butterfly Gardens are not to be missed, and the Unity Garden is an important resource for those who want to learn about sustainable community gardening.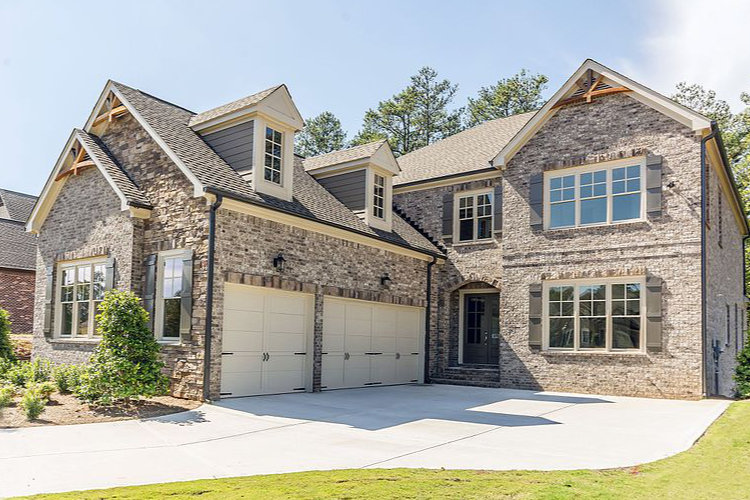 Luxury home in Roswell, GA. Source: Acathmarvin
Real Estate in Roswell
Real estate in Roswell consists mainly of single-family homes, modern apartments, and townhomes.
In Historic Downtown, you'll find a mix of older, historic properties (some dating back to the 1800s), tasteful modern condos, and modern single-family homes that retain the area's original architectural style. This area is perfect for those who want to live close to all that downtown Roswell offers.
Stonegrove is a gated community close to downtown, that was built by John Weiland. This neighborhood features unique architecture and a friendly, intimate feel within walking distance of shops and restaurants.
Centennial is another gated community that has single-family homes with architecture inspired by the early 1900s. You'll find beautiful homes here, featuring a modern design and traditional detailing. There are schools within walking distance, a swimming pool, and tennis courts.
Woodfield is a trendy neighborhood located in a heavily wooded area, southeast of downtown Roswell. Woodfield was developed in the late 1970s and has an eclectic mix of contemporary and traditional houses built on large lots. There's also a swimming pool and tennis courts in this upscale neighborhood.
The Horseshoe Bend neighborhood is another popular neighborhood for those who want a larger single-family home on a generous-sized lot. The neighborhood is centered around a 5-hole golf course along the Chattahoochee River banks, and there are also 14 tennis courts and 3 swimming pools in Horseshoe Bend.
Additional Resources