Living in Brookhaven, GA: 2021 Neighborhood Guide
Posted by Trey Van Tuyl on Sunday, January 24, 2021 at 3:43 PM
By Trey Van Tuyl / January 24, 2021
Comment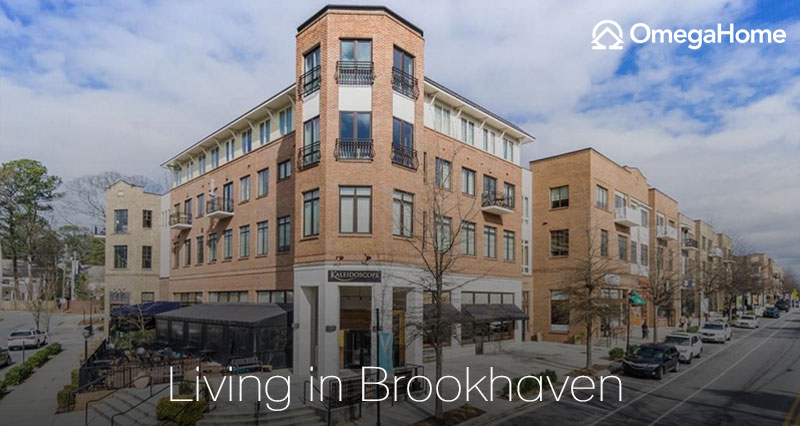 Brookhaven is a relatively new city that has a unique history within the Metro Atlanta area. It still retains the high quality of life that contributes to its massive growth and brought so many people to the area. Today, it showcases a perfect mix of a residential feel, a strong sense of community, and big-city splendor with proximity to some of Atlanta's best sites. Let's explore just what makes Brookhaven such a nice place to live.
History of Brookhaven
Brookhaven's origins can be traced back to the early 1800s when a plantation was started on the land. The plantation changed hands a few times during the century but continued to expand as the years went by. By 1876 the area had grown into a settlement called Cross Keys and included 250 residents, a school, a few churches, and some cotton gins.
As the 20th century arrived, many well-to-do residents from Atlanta began building summer cottages in the more peaceful Brookhaven area. In 1910 a large piece of land was purchased to develop a country club and homes around it. A golf pro was brought in to design the golf course, and in 1912 the Brookhaven Country Club was opened.
The country club was a major draw in the area, and the town began to spring up around. Even though the Great Depression and its absorption into Northern Atlanta, Brookhaven continued to grow.
After a brief hold during World War II, Brookhaven saw another boom in growth with additional residential and commercial structures. Although a part of the greater Atlanta area for over 75 years, in 2012, residents voted to break free of Atlanta and become a city of their own.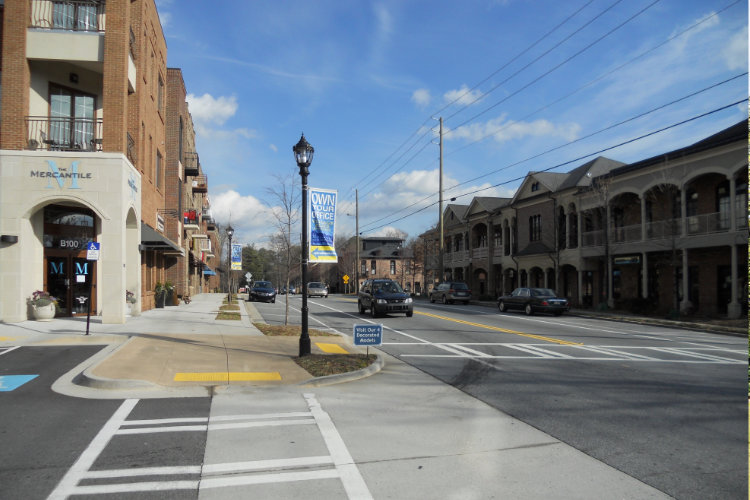 Brookhaven Village
Lifestyle and Culture in Brookhaven
Brookhaven is known for its laid-back suburban vibe despite being close to Atlanta. It is the place to get the best of both worlds and is not afraid to let its character shine through. It's possible to spend part of the day in a quiet historic district before mingling with the locals at a big community festival.
Even though Brookhaven is its own city now, it is still well-connected to Atlanta. The MARTA heavy rail line will get you to downtown Atlanta in 25 minutes and the Atlanta airport in 40. The many roads provide easy access to surrounding neighborhoods and provide passage straight to Atlanta's heart. Multiple highways pass through Brookhaven, giving even further connectivity to the rest of the state and beyond.
Brookhaven benefits from relatively pleasant weather throughout the year. Summers can be quite hot and humid, but the rest of the year can be delightful, with an average yearly temperature sitting in the low 70's. There is bound to be some rain in the spring and fall months and occasional snow in the winter.
These really nice temperatures make Brookhaven a great place for outdoor activities, and there are parks and festivals aplenty. Brookhaven locals don't shy away from getting out in the open air!
Things to do in Brookhaven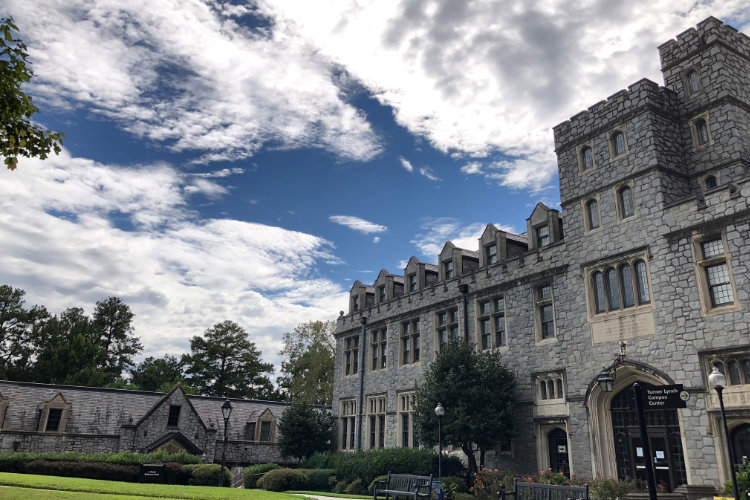 Oglethorpe University Museum of Art
The Oglethorpe University Museum of Art, or OUMA, sits right in the heart of Brookhaven. It is surrounded by a small liberal arts college of the same name. This museum opened its doors in 1993, and the gallery covers 7000 square feet.
The OUMA presents three major exhibitions and several smaller ones each year, featuring art that is international, representational, figurative, and spiritual in nature. It's not uncommon for the OUMA to feature nationally and internationally recognized exhibitions. There are also lecture and concert series to compliment the rotating gallery of art.
Peachtree Golf Club
The Peachtree Golf Club has been listed as one of the 100 best courses in America. The beautiful 18 hole course was founded and designed by Atlanta native and amateur golfer Bobby Jones in 1947.
The fairways follow the natural landscape, and the greens are often well-protected by sand or water. Frequent renovations keep the course in top condition and ready to play.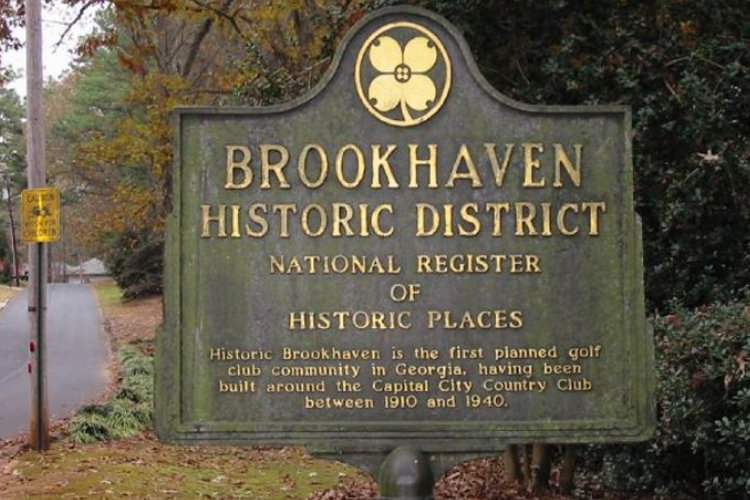 Brookhaven Historic District
Historic Brookhaven is technically not part of the City of Brookhaven and instead located in an adjacent section of Atlanta. However, homes in Historic Brookhaven can date back over 100 years, and it is well worth taking the time to explore the area. The Brookhaven Country Club is still located in the center of the district, and a trip through Historic Brookhaven is a trip back in time.
It's possible to see homes built in the Georgian Revival or Colonial style, and since most of these were summer homes for the more affluent Atlanta residents, these homes are quite impressive to look at. Some of the areas do dip into other communities, but the heart is still Brookhaven.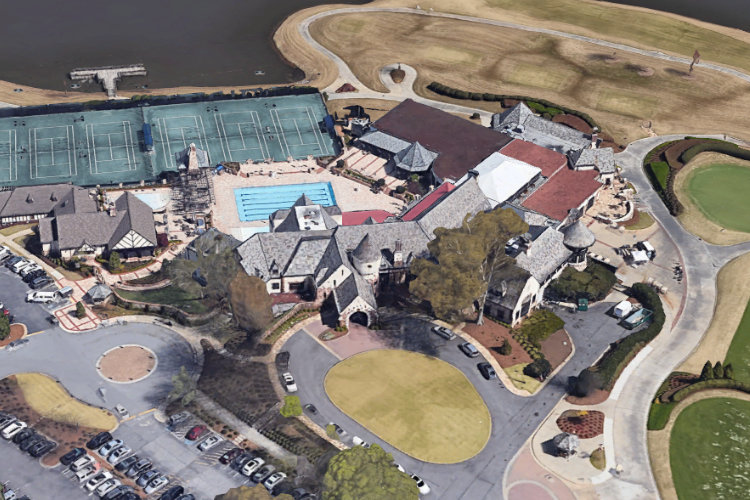 Brookhaven Country Club
The Brookhaven Country Club (also called the Capital City Club) is where the city began over 100 years ago. The grounds still feature the historic 18 hole golf course, wooded areas, a lake used for fishing, and a clubhouse.
The clubhouse itself is a beautiful building inside and out and has several elegant rooms. It is a great spot for weddings, conferences, parties, and more. It is a popular club, so you'll have to plan for your event.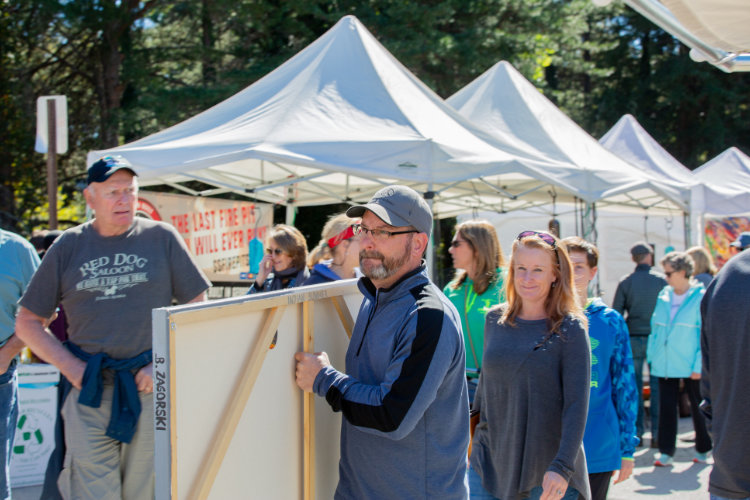 Brookhaven Arts Festival
The Brookhaven Arts Festival is a two-day event that happens once a year in October. The festival showcases over 140 artists worldwide, along with a classic car show, live music, and food and beverage. There's even a kid's zone where kids can try their hand at arts and crafts and shop at kid-friendly vendors.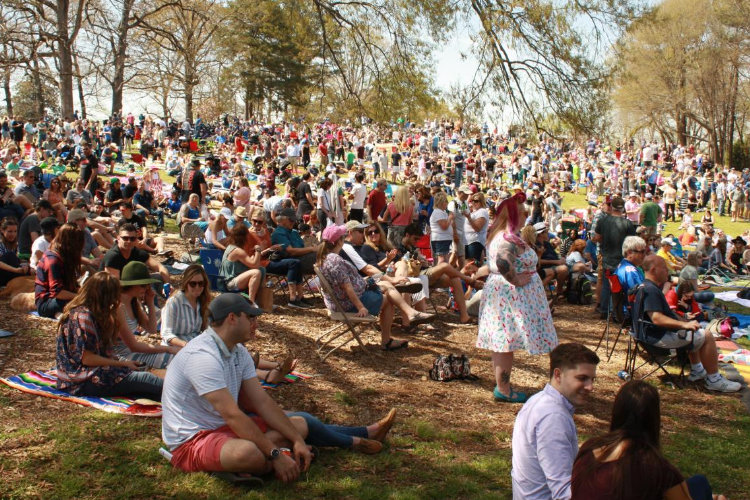 Brookhaven Cherry Festival
The Brookhaven Cherry Festival is a music and arts extravaganza happening each year in Brookhaven. The festival takes place in Blackburn Park every April under the cherry trees planted there.
The festival is a great place to check out live music performances while browsing the wares of over 100 arts and crafts vendors. There is also a pet world for all the fur babies, a classic car show, a kid's zone, tons of food and drink, and a 5K race!
Brookhaven Beer & Wine Festival
This event is strictly for grown-ups. Admission to the festival gets you access to tastings of 150 different beers, wines, ciders, and other drinks. Also included in the admission is a souvenir cup and live tunes from a DJ. Food from local restaurants and food trucks are also on-site, but the food does cost extra.
Brookhaven Chili Cook-off
Yet another festival in typical Brookhaven style is the Chili Cook-off held every year in Brookhaven Park. Try your luck in the competition and see if your chili is up to snuff, or just come out to try some chili and vote for your favorite. Even kids can get in on the action and try the different offerings.
Brookhaven Farmer's Market
The Brookhaven Farmer's Market starts up in March and runs every Saturday morning until some time in November or December. Their goal is to provide the community with healthy, locally-sourced products, and the market is a great place to pick up fruits, vegetables, soups, organic meats and cheeses, and artisan bread.
There are plenty of ready to eat options for breakfast or an early lunch. Do some shopping, have a healthy meal, and sit and enjoy the live music on the market grounds!
Dining and Shopping in Brookhaven
Brookhaven is really making a name for itself as a community with some great shopping and dining options.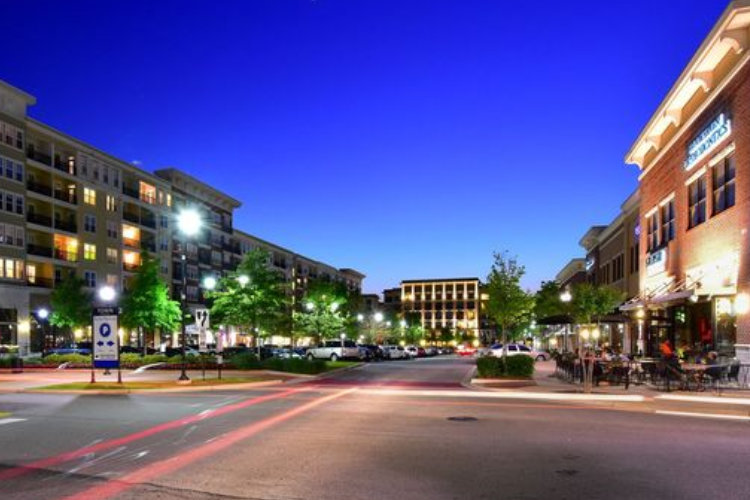 Town Brookhaven
Before 2010, locals found themselves traveling to other neighborhoods for food and drink options. Town Brookhaven, a top shopping and dining destination, changed all that.
Within Town Brookhaven, you'll find a large variety of restaurants that will satisfy any craving. There are numerous shopping choices available with everything from small local boutiques to supermarket chains before or after your meal.
Also on site are other sought after amenities for things like banking, exercise, medical offices, and a large movie complex. If you decide you never want to leave, there are even apartments for rent right on site.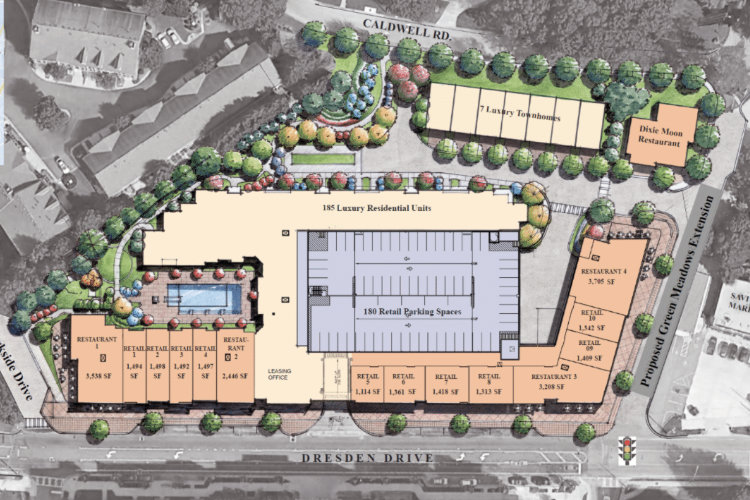 Dresden Village
Dresden Village is another shopping district in Brookhaven that is easily accessible by car or by foot. Once there, you'll find over 29,000 square feet of local restaurants and unique boutiques. With so many options, it's quite possible to while away the hours eating, drinking, and shopping to your heart's content!
Parks and Recreation in Brookhaven
Brookhaven has no shortage of parks within the city, and each one seems to add another piece to the puzzle of what makes Brookhaven so neat. These aren't just small patches of grass, either – each park is significant in design and size. Here is a list of some of the larger parks in the city, but rest assured that no matter which neighborhood you find yourself in, there's bound to be a park close by!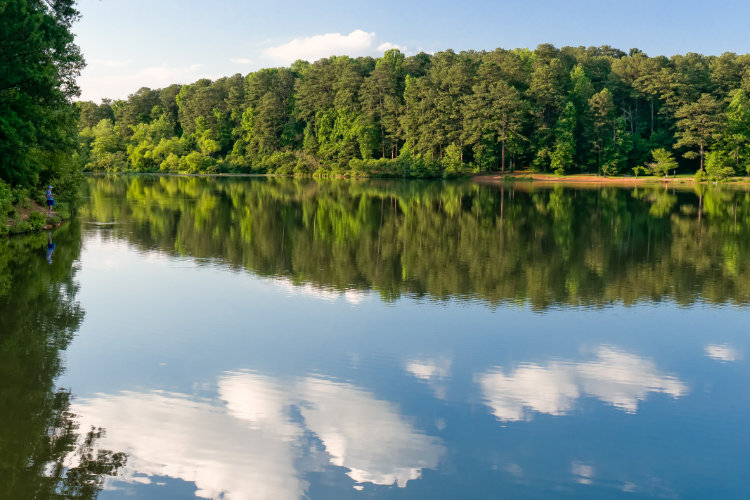 Murphey Candler Park
Murphey Candler Park is the largest park in Brookhaven and a spacious getaway at 135 acres. With a park of this size, it's possible to leave the city's hustle and bustle behind and lose yourself in Mother Nature. If you're lucky, you'll even catch a glimpse of some of the local wildlife!
The park has a lot of trees with trails through the forested area. There's also a trail that circles one of the park's best features, the lake. The lake can be used for fishing, but it's great to be there at just the right time to catch the sunset over it.
There are also plenty of areas within the park for picnicking and grilling out. The park is also home to several sporting activities, offering tennis courts, a swimming pool, and state of the art baseball/softball field. There's also a large playground area with benches where you can watch the kiddos.
Blackburn Park
Blackburn Park is another popular spot within the city of Brookhaven to find some green space. There are many open fields for relaxing, picnicking, or joining a pick-up game of your favorite sport. The park has a soccer field, softball fields, and a tennis center and is the place to go if you want to join a league.
You'll also find a nice playground and walking trails here. A standout feature of the park is the cherry blossoms and their vibrant pink leaves in the springtime. Whether a quiet break or a sporting event, you can find it here.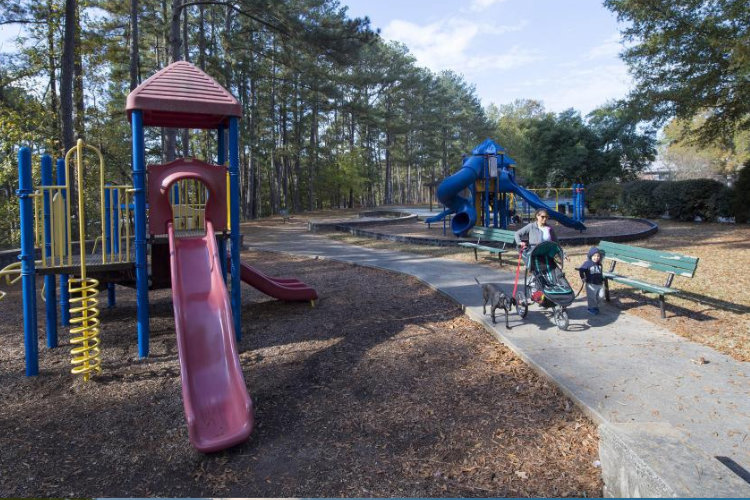 Lynwood Park
This tree-lined park is known for an indoor community center with a basketball court and many other activities inside. Lynwood Park also has outdoor basketball courts, tennis courts, swimming pool, playground, mixed-use field, and plenty of green space.
Brookhaven Park
Brookhaven Park is a huge park with tons of room to explore. There is a multi-use field along with areas for basketball and baseball. Trails through the wooded area make for nice walks and lead to great spots for picnicking.
Besides, there is a playground for the kids and a community garden.
Real Estate in Brookhaven
Brookhaven has a great location close to Atlanta and is ideal for commuters who work in the city but desire to live in a residential neighborhood. Since the city started as a country club neighborhood, Brookhaven has become quite a diverse yet primarily residential city today.
The area near the Brookhaven Country Club is where you'll find prominent homes dating back around 100 years that reflect the era's style. Other Brookhaven neighborhoods date back to just before or just after World War II, and each has its own unique charm. There are also new constructions around the city, along with apartments and condos – so no matter what your needs are, it's possible to find something you'll like.
In terms of pricing, Brookhaven covers the gambit there as well. It's certainly possible to find starter homes in the city, but the sky is the limit from there. Depending on the neighborhood, homes scale quickly to midrange, and there are plenty of luxury homes around.
Apartments follow the same pattern. Newer shopping areas like Town Brookhaven and Dresden Village have luxury apartments, but many neighborhoods within the city have more affordable options available.
Additional Reading