Living in Hills Park, Atlanta, GA: 2020 Neighborhood Guide
Posted by Trey Van Tuyl on Saturday, December 19, 2020 at 2:46 PM
By Trey Van Tuyl / December 19, 2020
Comment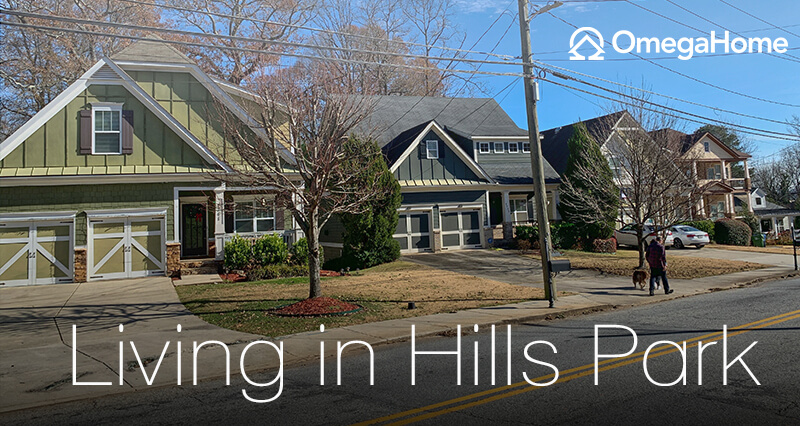 Hills Park is an Atlanta neighborhood located in a region dubbed as the Upper Westside. Hills Park has mostly flown under the radar despite its impressive growth and rapid gentrification. In fact, few Atlantans that live inside the Perimeter even recognize its name! Let's dive into what makes this small but noteworthy neighborhood unique.
Overview
Census data shows that Hills Park contains around 800 residents with just 334 households within its borders. As you might imagine, the neighborhood is tight-knit with regular social events among neighbors.
Hills Park is a mix of single-family residences, commercial establishments, and industrial rail yards. The neighborhoods' most prominent artery is Marietta Boulevard NW, where you'll find commercial establishments that include warehouses, supply stores, and distribution centers.
East of Marietta Boulevard, you'll find the residential portion of Hills Park, which contains around 334 households and 800 residents. North of the residential portion is where you'll discover Crest Lawn Memorial Park, and south of this residential area lies the sprawling CSX Tilford Rail Yard, which is currently inactive.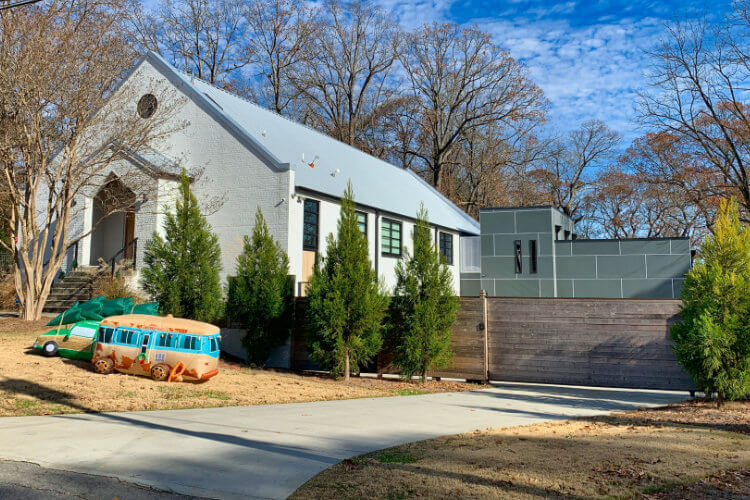 Lifestyle
One of the significant benefits of living in Hills Park is that there is minimal thru traffic in the residential section. In fact, it's almost shocking how the area is just about 5 miles from Downtown yet feels like an Atlanta suburb because of its tranquility. The commercial and industrial activity surrounding the neighborhood insulates the residential portion from traffic and disruption.
Much of Hills Park contains sidewalks, which make the neighborhood very accessible. The sections that do not have sidewalks feature such a low amount of traffic that people merely use the street as a sidewalk.
But while the sidewalks are great for traveling throughout the neighborhood, there aren't too many retail establishments nearby. Hills Park itself only has two restaurants within its borders: Olympic Flame and H&F Bread Co. You should plan to have a car if you live here.
While the Upper Westside has seen an influx of mixed-use retail developments, if you live in Hills Park, much of your shopping will still be done along Bolton Road or Howell Mill.
One of the most compelling features of Hills Park is its location, as it's not far away from many top intown neighborhoods and destinations:
Westside Reservoir Park is 5 minutes away (2 miles)
The Battery is 15 minutes away (8 miles)
Downtown is 15 minutes away (5 miles)
Midtown is 15 minutes away (5 miles)
Buckhead (Lenox Square): 25 minutes (9 miles)
Basically, you get the benefit of living near some of the most popular neighborhoods while still living in a low-key, residential community.
Real Estate
In terms of real estate options, Hills Park mostly features single-family residences. There is a wide range of homes available, from small ranches to new contemporary homes but the most dominant architectural style throughout the neighborhood is Craftsman.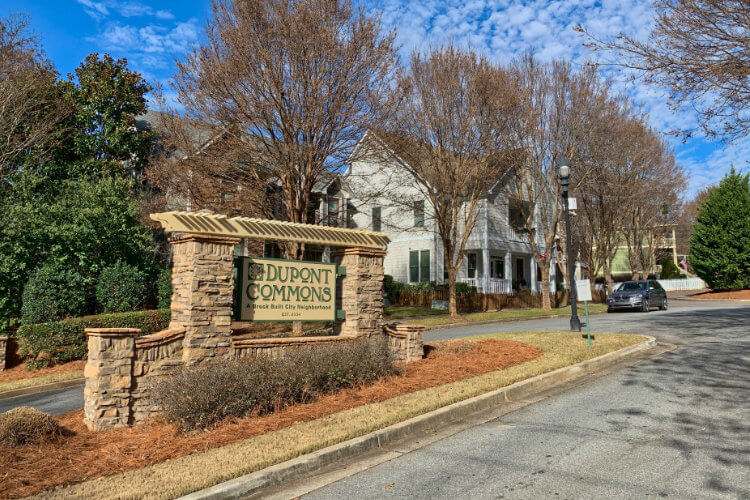 There is one subdivision within Hills Park: Dupont Commons. Dupont Commons is a large development that contains over one hundred single-family homes and townhomes. Dupont Commons could almost be considered a "neighborhood within a neighborhood" because it has its own private parks, clubhouse, and amenities.
Hills Park has seen a rapid increase in property values as people have flocked to the area in recent years. Additionally, Hills Park is referenced as one of the top neighborhoods for property investment in Atlanta. The median home value in Hills Park has nearly doubled between 2011 and 2020: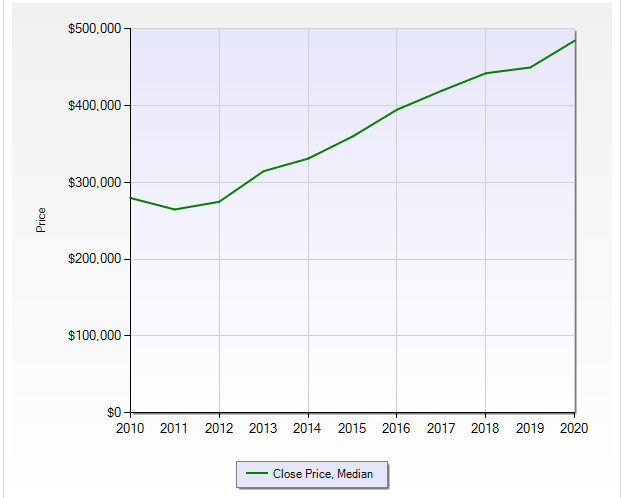 There has also been a swarm of new construction in recent years. Builders like Brock Built and Intown Builders have sought to capitalize on the neighborhood's intense interest with new residential projections. Take, for instance, the recently completed luxury homes at 1768 Marietta: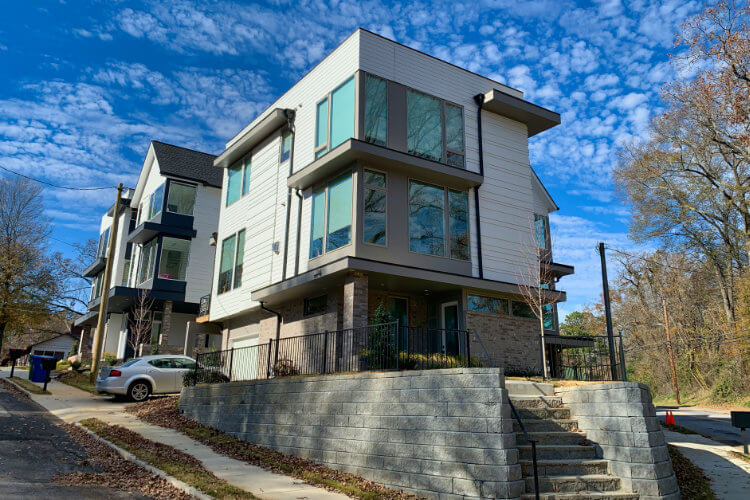 I have personally heard multiple stories of people who lived within Hills Park in a resale home and subsequently decided to design and build their own new construction home in Hills Park.
Nearby Things to Do & Notable Attractions

The Works
While technically located in Underwood Hills, The Works is poised to be one of the most noteworthy mixed-use developments in Atlanta. The site plan includes over "200,000 square feet of retail, 600,000 square feet of office space, 500 residences, 200 hotel rooms, and over 13 acres of green space". The Works is just minutes from Hills Park and will further propel the neighborhood into relevancy.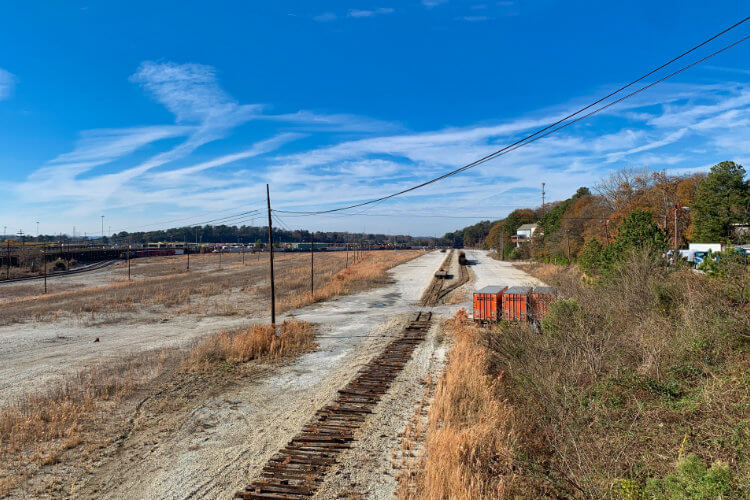 CSX Tilford Yard
A considerable part of Hills Park is currently rail yards, but that may eventually change. CSX Corporation owns 290 acres of rail yards currently called Tilford Yard. However, active rail operations ceased in 2019, and the site is being offered for sale.
What becomes of Tilford Yard is anyone's guess, but many speculate that a massive mixed-use development (like Ponce City Market) is most probable. It's difficult to convey just how massive such a development would be for Hills Park. I imagine it would instantly propel Hills Park into one of the most sought-after and well-known intown neighborhoods.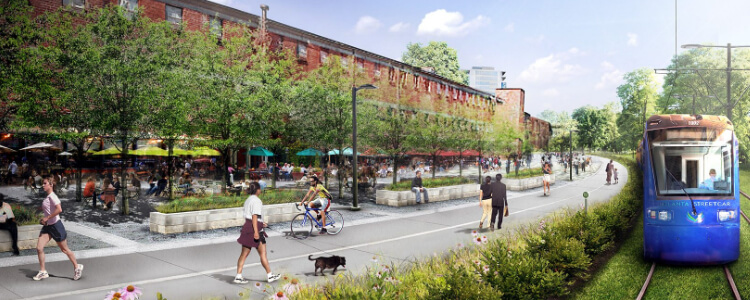 The Beltline
Eventually, Hills Park will be a Beltline neighborhood. The Westside Beltline Trail will have a section near the southern border of Hills Park along Marrieta Boulevard. Specifically, at the intersection of Marrieta Boulevard NW & Elaine Ave NW.
This section of the Westside Trail is still "in design" which means it's years away. But just imagine the real estate boom once Hills Park is connected to the east side!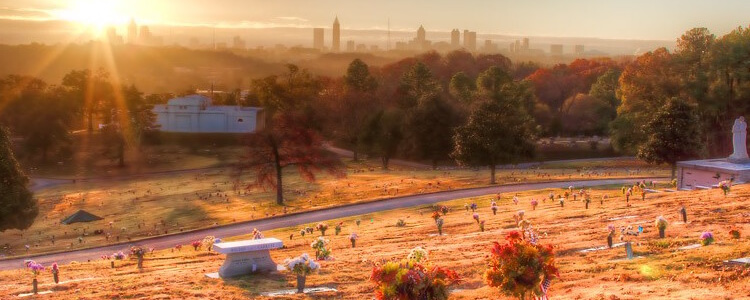 Crestlawn Memorial Cemetary
I know what you're thinking: "really, a cemetery?" Hear me out on this one. Crestlawn Memorial Cemetary is in Hills Park and is one of the most historically significant cemeteries in Atlanta. You can find gravestones dating back to the early 19th century. It's a must-visit for history buffs. Plus, the area is open to the public and great for walking or exercise because its hilly terrain provides striking views of the Downtown Atlanta skyline.
Fun Facts
Hills Park played a role in the Civil War. Crestlawn Memorial Cemetary played an important role during the Battle of Atlanta.
Two films have been shot inside of Dupont Commons in Hills Park: Flight (staring Denzel Washington) and Keeping Up with the Joneses.
Conclusion
Hills Park and adjacent neighborhoods like Bolton and Blandtown have been huge beneficiaries of new investment in Westside Atlanta. It's a fantastic place to live, with its high quality of life, compelling location, and rapidly improving amenities.
Plus, I view HIlls Park as being a neighborhood that is on the cusp of greatness. Many game-changing amenities are on the horizon, such as the Beltline and redevelopment of Tilford Yard. One should consider living in Hills Park so they can benefit from the exciting improvements to come!