Living in Bolton, Atlanta, GA: 2020 Neighborhood Guide
Posted by Trey Van Tuyl on Tuesday, December 22, 2020 at 2:45 PM
By Trey Van Tuyl / December 22, 2020
Comment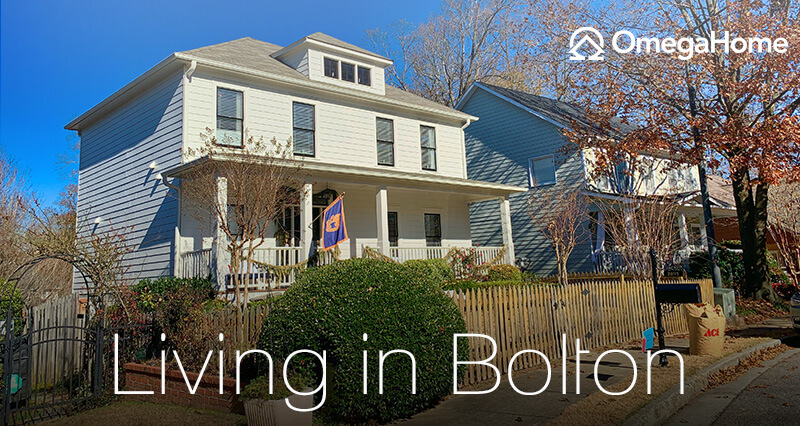 Bolton is an Atlanta neighborhood located in the burgeoning Upper Westside district. The community has seen an influx of people moving from the eastside of Atlanta to take advantage of Bolton's higher quality of life and lower cost of living. Let's discuss what makes this Westside neighborhood unique and increasingly popular.
History
Bolton's history dates back to the late 19th century when it was an independent settlement that previously was named Fulton, Boltonville, and Iceville. The name "Bolton" was ultimately chosen to honor the Atlanta railroad commissioner Charles Bolton. The city was annexed and became part of the City of Atlanta in 1952.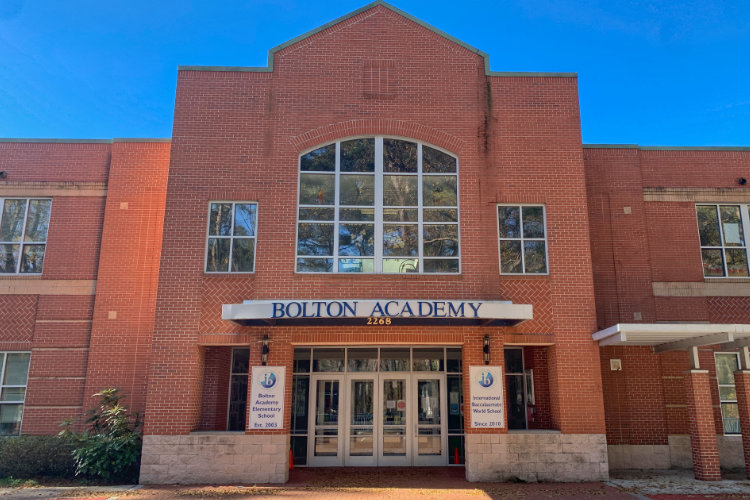 Overview
Bolton features an eclectic mix of restaurants, breweries, and private residences. Bolton residents can do much of their shopping and errands without leaving the neighborhood.
Bolton's two major thoroughfares are Bolton Road NW and Marietta Road NW. The neighborhood is known for being the site of Bolton Academy, one of the top-rated public elementary schools in the City of Atlanta.
Bolton has seen an onslaught of development in recent years. As demand has increased, housing complexes and shopping centers have been erected in lots formerly used for industrial or commercial use.
Lifestyle
One of Bolton's major selling points is that it's adjacent to some of the most expensive neighborhoods in Atlanta. Specifically, Bolton is nearby Vinings and Buckhead's ritzy Paces neighborhood.
Bolton is a fantastic neighborhood for those who want to live intown while also avoiding some of the brutal prices on the eastside. Bolton is just minutes away from some of the top destinations in Atlanta, like Vinings Jubilee, The Battery, and Midtown.
In general, Bolton is a low-key neighborhood that offers a high quality of life. Traffic is minimal, aside from the occasional industrial vehicle that takes a wrong turn down a residential street.
Things to Do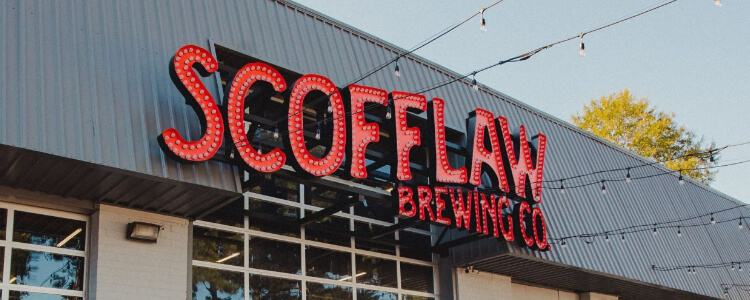 Scofflaw Brewing Co.
Scofflaw Brewery is a Westside gem and a must-visit for anyone who is remotely into craft beer. Their taproom boasts indoor-outdoor seating while you enjoy a locally-brewed beer on tap. It's a fantastic environment for socializing and there's a great vibe.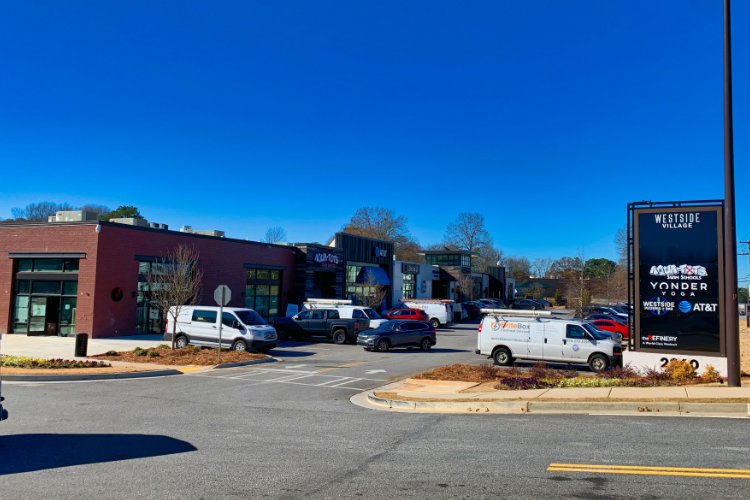 Westside Village
Westside Village opened in 2018 and is the largest mixed-use development in Bolton. Westside Village is an upscale development that features local establishments like Marlow's Tavern, Westside Pizzaria, and Ted's Montana Grill. There's also a luxury townhome development by The Providence Group.
Nuevo Laredo Cantina
As one of Atlanta's top-rated restaurants, Nuevo Laredo Cantina does not disappoint. Expect authentic and home-cooked Mexican meals and a campy but charming interior. People from all over Atlanta flock to the Westside for their delicious food.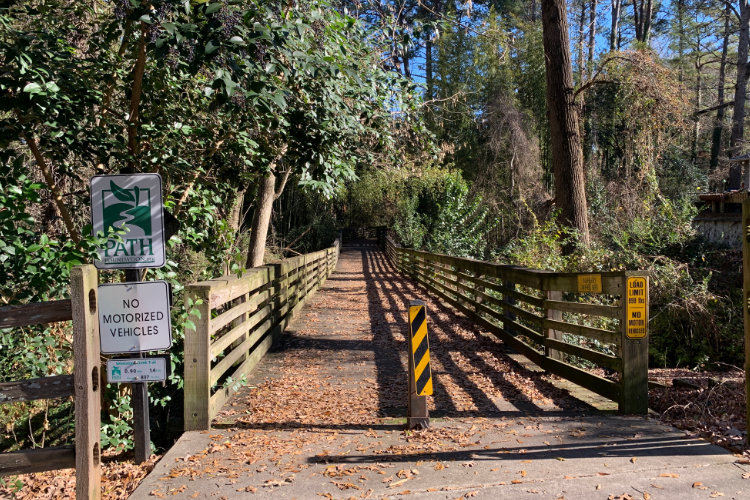 Whetstone Creek Trail
Bolton has its very own PATH trail! Whetstone Creek Trail is a former stretch of railroad that was converted into a 1.4-mile stretch of paved trail. You'll pass through scenic wooded parts of Bolton and cross over historic wooden bridges and streams. It's not the Beltline, but it's still pretty neat!
Henri's Bakery & Deli
Henri's is an Upper Westside landmark and has been a local Atlanta favorite since 1929. Henri's is an upscale bakery that features delicious bites and sweet treats.
Bolton Real Estate
Most of Bolton's single-family residences surround Bolton Academy. This is where you'll find Craftsman and Bungalow-style residences on quiet, tree-lined streets with sidewalks. Elsewhere, you'll find luxury new construction townhomes and new apartment buildings.
Bolton has seen a rapid appreciation of real estate prices that far outpaced Atlanta as a whole. Between the years 2012 and 2020, the average home in Bolton has increased by 233%. That's an average annual appreciation of nearly 30% for eight years straight! Check out this chart:
Once you consider what makes Bolton unique, this rapid appreciation isn't that shocking. Bolton is in a convenient intown location near Buckhead and a variety of new shopping centers. Who wouldn't want to plant their flag in such a rapidly improving neighborhood?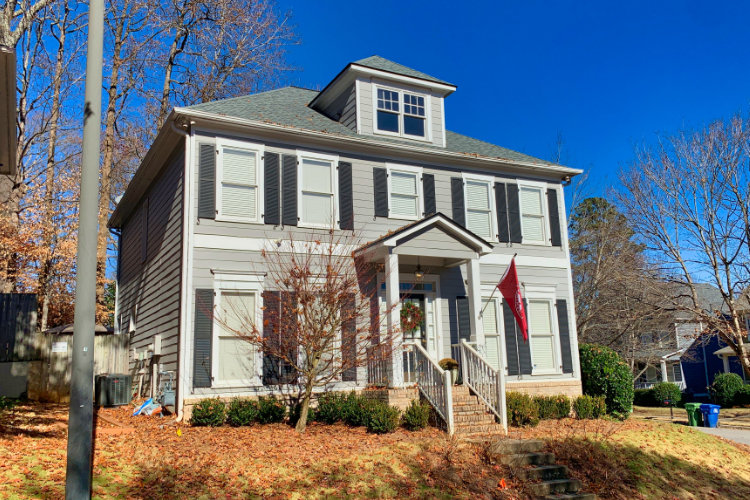 Adam's Crossing
Adam's Crossing was first established in 2000 and features 161 Craftsman-style homes. It's a quaint neighborhood with tree-lined streets, cul de sacs, and feels like a neighborhood you'd find in suburbia. In terms of amenities, Adam's Crossing features two parks, a dog park, and private security patrols.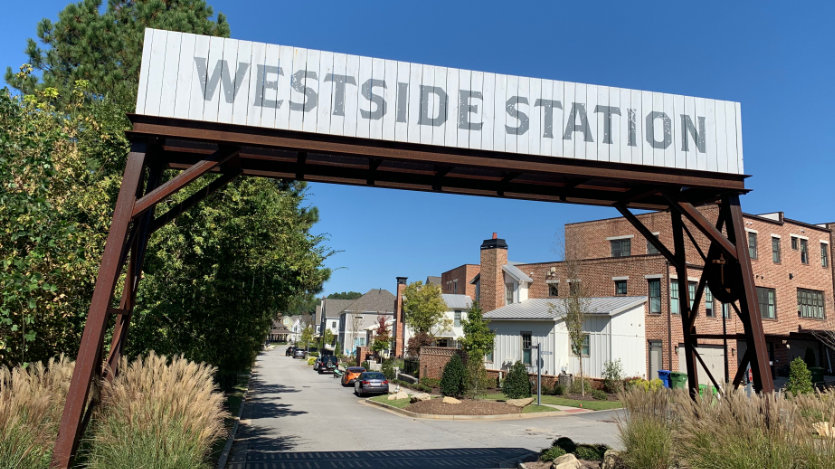 Westside Station
Westside Station by Brock Built was established in 2018 and features over one hundred single-family residences and townhomes. The development contains a plethora of amenities for residents, like a swimming pool, pavilion, walking trails, and multiple parks.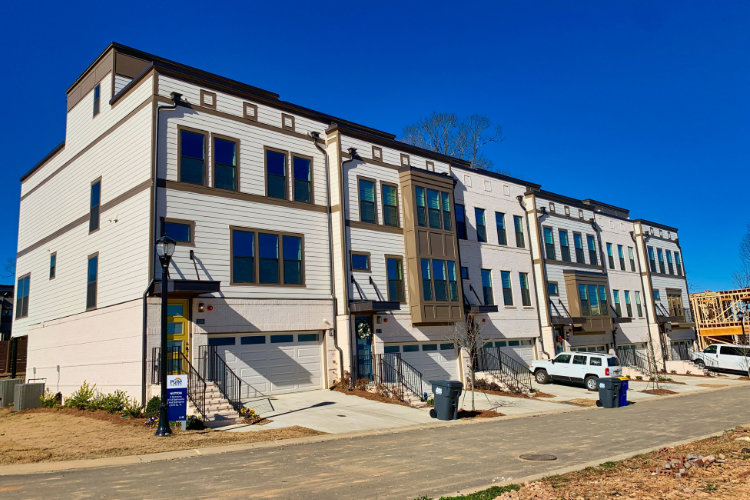 Altus at the Quarter
Altus at the Quarter is a luxury townhome development by Pulte Group. Construction began in 2018, and upon completion, the development will be the largest enclave of townhomes in Bolton. In total, the development plans 226 units across multiple phases.
Bolton Information
Population: 3,117
Median household income: $94,426
Size: 1.77 square miles
Demographics: 68% White, 17% Black, 7% Hispanic, 3% Asian, and 4% other.
Nearby neighborhoods: Hills Park, Riverside, Vinings