Living in Riverside, Atlanta, GA: 2021 Neighborhood Guide
Posted by Trey Van Tuyl on Wednesday, December 23, 2020 at 4:25 PM
By Trey Van Tuyl / December 23, 2020
Comment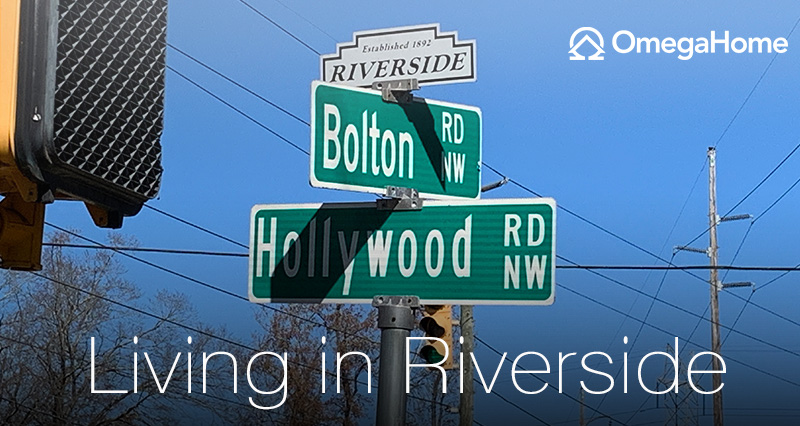 Riverside is a quaint neighborhood located along the banks of the Chattahoochee River in northwest Atlanta. While the area might be small, it has seen a substantial amount of attention from real estate developers and homebuyers as the area. In this article, we'll provide an idea of what it's like to live in Riverside, Atlanta.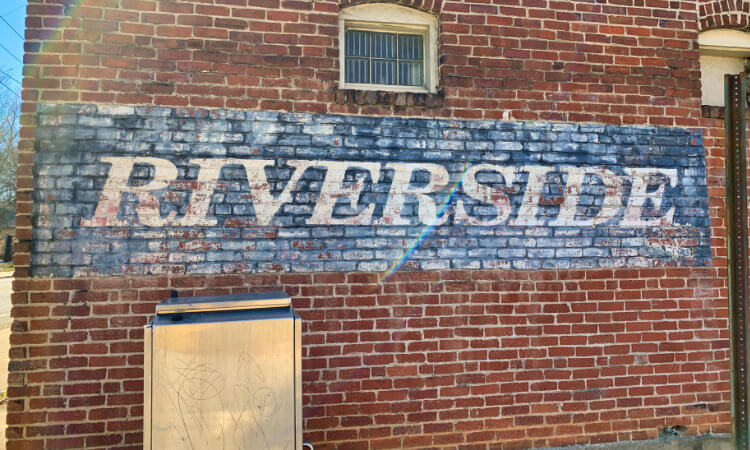 Lifestyle
Riverside is a historical neighborhood, with its history dating back to Atlanta's streetcar era. Specifically, the neighborhood was a stop along the River Line, which ran from 1892 to 1949.
Riverside is adjacent to the Bolton, Vinings, and Whittier Mill Village neighborhoods. The neighborhood is within a cluster of neighborhoods being colloquially referred to as the "Upper Westside'.
Riverside is known as being an affordable intown neighborhood that attracts all walks of life. Plus, an increasing drip of upscale businesses has entered the neighborhood in recent years like Public House 28.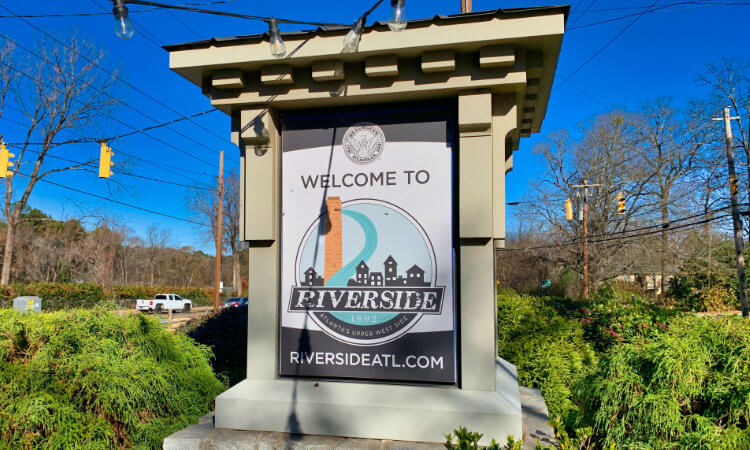 It's also a tight-knit neighborhood, with an incredibly active neighborhood association that coordinates social events and keeps people involved in the neighborhood. In fact, every single part of Riverside has an assigned "Block Captain" who helps keep track of what's going on. This level of community involvement is impressive considering the entire neighborhood only has around 1,300 residents.
Riverside features lush greenery and mature trees. Most of the residential portion of the neighborhood features minimal thru-traffic and are generally peaceful.
The neighborhood is conveniently located near the I-285 highway, allowing easy access to Vinings, Smyrna, and Sandy Springs.
In terms of public transport, there are plenty of MARTA bus stops along the neighborhood's two major thoroughfares, Bolton Road and Hollywood Road. But this does come at a cost, as buses and industrial vehicles constantly clog up Bolton Road, which is only two lanes.
An advantage of living in Riverside is that it's within the same school district as parts of west Buckhead. This includes Bolton Academy for Elementary, Sutton for Middle School, and North Atlanta High School. Basically, residents have access to Buckhead schools without paying Buckhead prices!
Riverside was formerly the home of the top-rated B's Cracklin' BBQ restaurant. Unfortunately, a fire in 2019 burned down the building. However, Bryan Furman (the owner) has pledged to reopen in Riverside at some point in the future.
Things to Do
Riverwalk Atlanta
Riverwalk is an ambitious project to turn 100 acres of land along the Chattahoochee River into a park and walking trails. There are plans to turn the Hartsfield Incinerator in Riverside into an adaptive reuse project to complement the adjacent trail. This project has been in the works since 1993 and is rumored to one day connect to the Atlanta Beltline and Silver Comet Trail.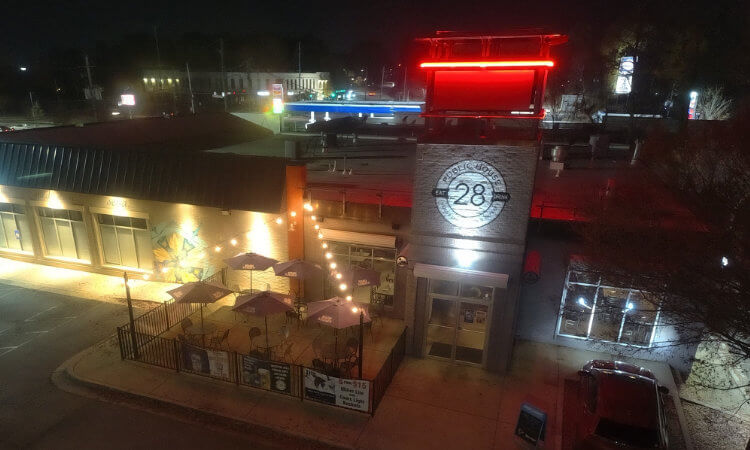 Public House 28
Public House 28 is a pub and eatery started by two local businessmen who live in Riverside. It's pitched as a dog-friendly and family-friendly place to either grab a drink or a quick bite. This is the primary watering hole for those who live in Riverside.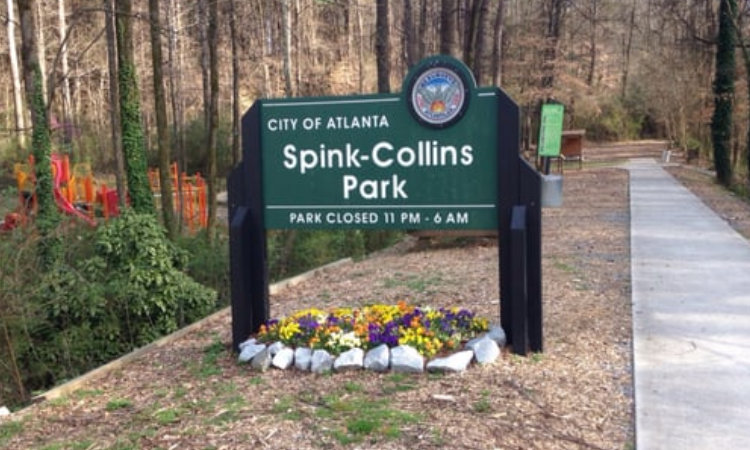 Spink Collins Park
Spink Collins Park is a 21-acre park on a heavily wooded lot with a stream running through it. Amenities include picnic tables, grills, a playground, and walking trails. There are some ruins to explore from the park's prior use, a Boy Scout's park.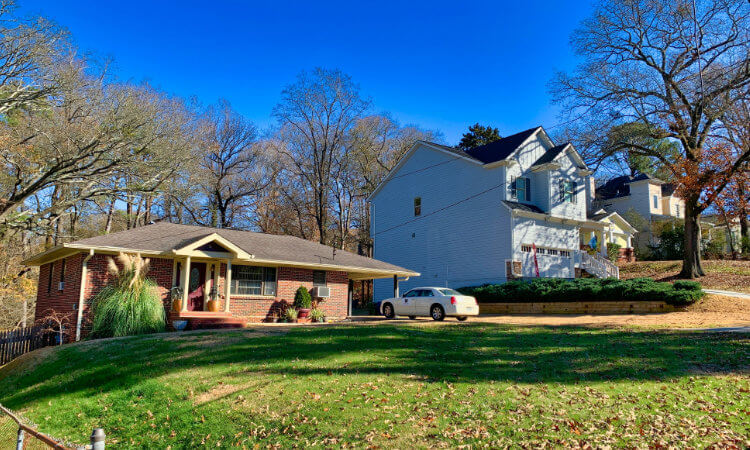 Riverside Real Estate
In terms of real estate options, you'll find everything from early 20th century renovated bungalows to new construction Craftsman and Traditional-style homes. Riverside still features an abundance of smaller homes that range from 700 to 1,000 square feet in size. This provides people with lower price points the opportunity to live in Riverside.
In recent years, there has been heightened interest in the neighborhood as developers like Brock Built build new single-family and townhome communities. As a result, prices have rapidly increased as more people see the value that Riverside offers.
Check out the average price of a home sold in Riverside from 2010 - 2020: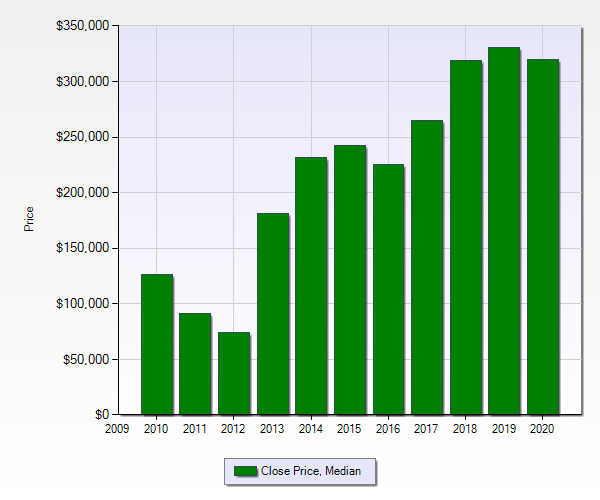 In the 8 years between 2012 and 2020, the average price of a sold home in Riverside has nearly quadrupled! And things are only just beginning as more developments enter the area.
Riverside Information
Population: 1,318
Median household income: $102,806
Size: 0.721 square miles
Demographics: 60% White, 22% Black, 10% Hispanic, 9% Other
Nearby Neighborhoods: Bolton, Whittier Mill Village, Vinings, Hills Park