The Top Things to Do in Buckhead: Shopping, Dining, & Fun
Posted by Trey Van Tuyl on Saturday, November 30, 2019 at 9:39 PM
By Trey Van Tuyl / November 30, 2019
Comment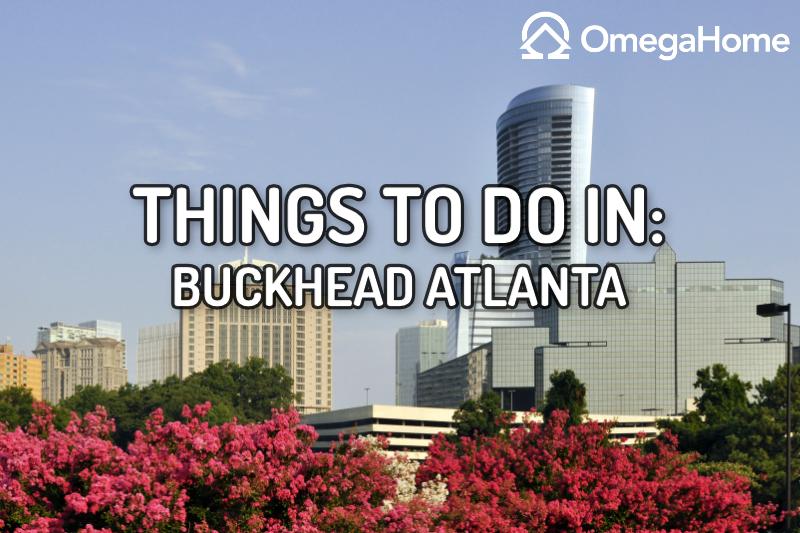 Buckhead remains one of the top destinations in Atlanta due to its abundant shopping, dining, and recreational amenities. However, the sheer volume of things to do can be so daunting that it's tough to cut through the noise and find out what's really worth your time. Have no fear: we're locals and have put together a comprehensive list of worthwhile things to do Buckhead based on category. Let's dive in!
Shopping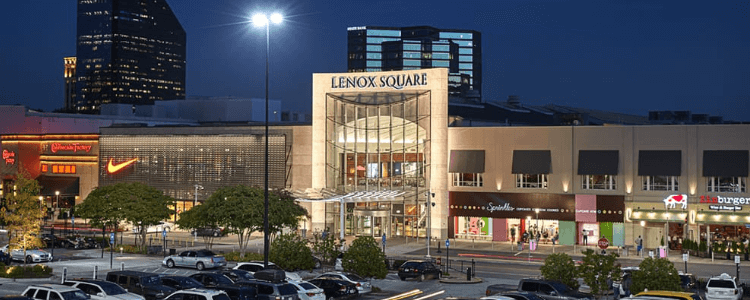 Lenox Square
3393 Peachtree Rd NE, Atlanta, GA 30326
Lenox Square is an indoor shopping mall located in the heart of Buckhead's financial district. While Lenox Square is best known for its high-end shops (such as Bloomingdale's and Neiman-Marcus), the mall has a diverse collection of retailers for every shopper. For example, there are nearly 200 shops and restaurants spread across four levels.
Lenox Square also remains one of the most accessible malls in Atlanta due to a MARTA Station located directly across the street. Additionally, garage parking is free and there's also drive-up valet.
For many, Lenox Square is their favorite destination in Buckhead. It's a clean, modern, and vibrant mall with stores that cater to every price point. Don't miss out on a visit if you enjoy shopping!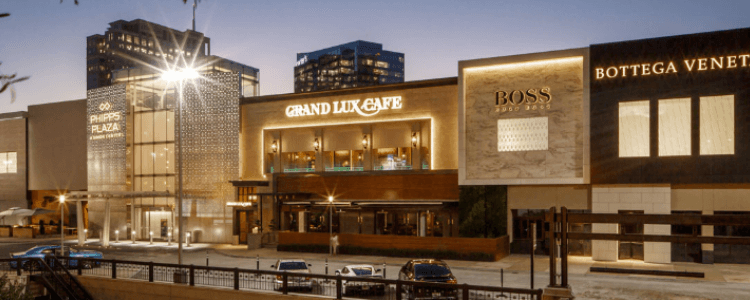 Phipps Plaza
3500 Peachtree Rd NE, Atlanta, GA 30326
Phipps Plaza is where you'll find some of the most luxurious shopping in the Southeast. Retailers include some of the most sought-after brands, including Gucci, Louis Vuitton, Tiffany's, and Hugo Boss. It's not uncommon to spot some of Atlanta's celebrities and most influential businesspeople shopping here.
Phipps Plaza's exclusivity means that even during peak hours the mall remains uncrowded. Shoppers can also expect extremely attentive and professional sales representatives.
There are a few affordable things to do at Phipps Plaza, such as an AMC movie theatre and LEGOLAND. Some also enjoy visiting just to gawk at the ultra-luxury cars on display (such as Aston Martin and Rolls-Royce) or high-end merchandise in designer shops. But by and large, be prepared to shell out the big bucks if you plan on shopping here!
Landmarks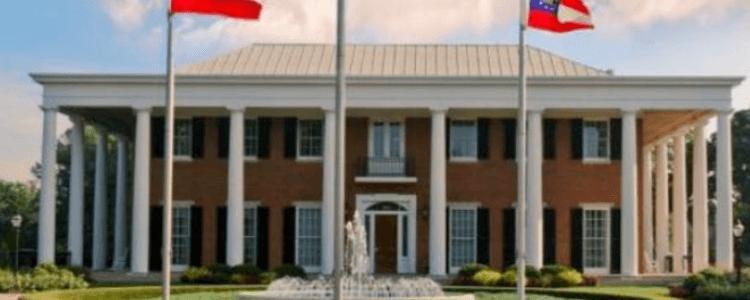 The Governor's Mansion
391 West Paces Ferry Rd NW, Atlanta, GA 30305
The Governor's Mansion is perched on a 16-acre estate and features gorgeous Greek Revival architecture. The Mansion features over 30 rooms and houses plenty of historical artifacts as well as our state's chief executive! Touring the Governor's Mansion is a great activity for those who are fans of Georgia's history and politics.
Tours can be scheduled throughout the year on Tuesday, Wednesday, or Thursday mornings. Visitors are able to partake in a semi-guided tour where they're free to navigate from room to room. Guides are stationed in each room and can answer questions about the various historical artifacts in each room. There are also specially-themed tours during the holiday season, where the First Lady of Georgia greets you at the door!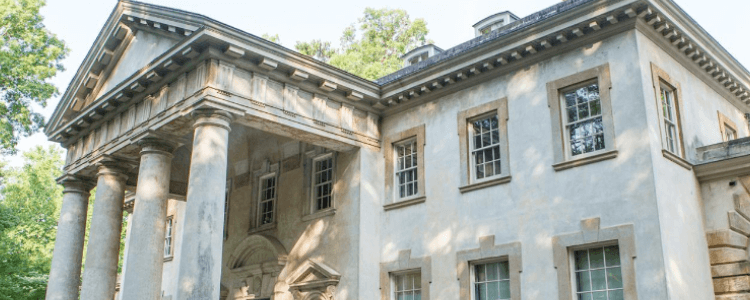 Atlanta History Center
130 West Paces Ferry Rd NW, Atlanta, GA 30305
The Atlanta History Center is Atlanta's premier destination for history buffs. The Center's most notable attraction is the Cyclorama, which is a 42-foot painting of the Civil War's Battle of Atlanta. The painting's mere size creates an unforgettable experience and it remains one of the most historically noteworthy pieces of art from Atlanta.
Visitors are also given a tour of The Swan House, a neo-classical estate built by the world-renowned architect Philip T. Shutze. The Swan House is an excellent example of the opulence and wealth of the 1930s and visitors are able to learn about its history and past residents.
Lastly, visitors can check out Atlanta's oldest surviving farmhouse at the Smith Family Farm which provides an insightful look into 1890s agriculture. Exhibits include a kitchen, smokehouse, blacksmith, log cabin, and several gardens. There are live demos held on the farm throughout the year and the barn houses a variety of live animals like goats and sheep.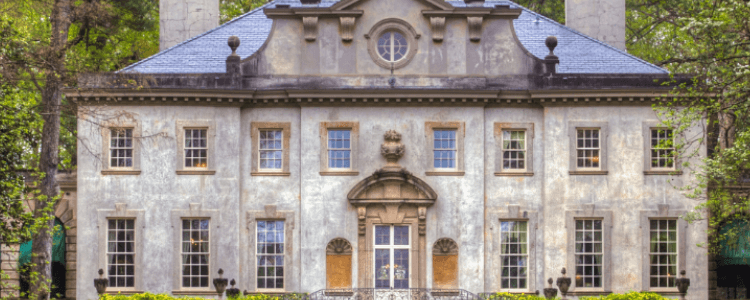 Buckhead Real Estate
It should come as no surprise that Buckhead features some of the most luxurious homes in Atlanta. After all, Buckhead remains the "old money" capital of Atlanta and houses some of the most influential and prestigious individuals in the United States. This provides a very unique opportunity for visitors to check out some of the top estates in Georgia.
Those who love to ogle at grandiose homes should consider a drive through communities like Tuxedo Park and Historic Brookhaven. A fair warning: some of the estates are so sequestered that you may only be able to catch a glimpse from the road!
Looking to secure your own slice of Buckhead? We've got you covered: check out the latest Buckhead homes for sale on our website.
Outdoors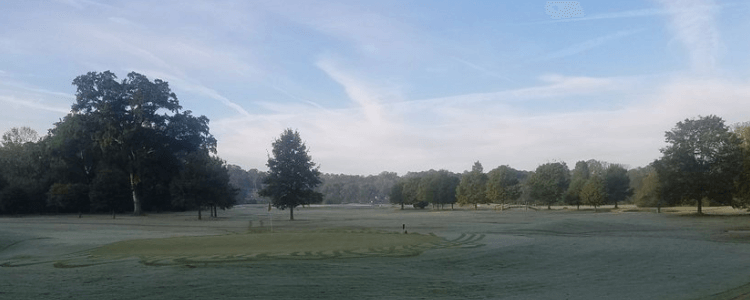 Chastain Memorial Park
140 Chastain Park Ave NW, Atlanta, GA 30342
Chastain Park is Buckhead's largest and most noteworthy recreational park. There are miles of walking trails, a 9-hole public golf course, playgrounds, swimming pools, a baseball field, tennis courts, picnic areas, and even a horse stable! Basically, Chastain Park has any sort of amenity you might desire at a park. There are also yearly events held, including the Chastain Park Arts Festival.
Chastain Park is also an incredibly beautiful place, as the park features rolling hills and is extremely well-maintained, equipped with manicured grass. Nature lovers will also appreciate Chastain Park's diverse ecosystem. Bluebirds, goldfinches, and even red-tailed hawks are commonly spotted by wildlife observers.
Lastly, Chastain Park also hosts the Cadence Bank Amphitheater. The venue attracts over 200,000 yearly spectators and has hosted a plethora of A-list talent since 1948, such as Diana Ross, Bob Dylan, and Frank Sinatra.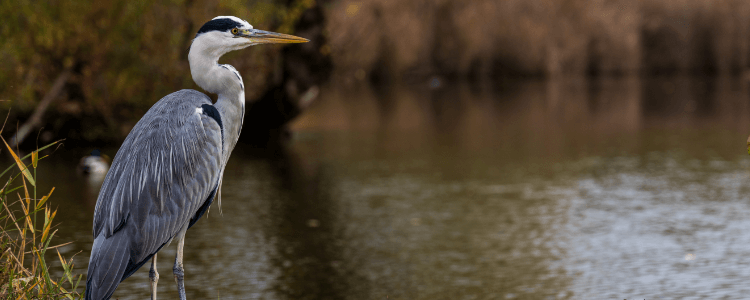 Blue Heron Nature Preserve
4055 Roswell Rd NE, Atlanta, GA 30342
The Blue Heron Nature Preserve is a 30-acre nature preserve in Buckhead that is relatively unknown. It's an excellent option for those seeking a getaway from the hustle and bustle of Atlanta and its lush canopy provides an escape from Atlanta's heat. The Preserve is also conveniently located off of Roswell Road and free parking is provided.
While not the place for an intense hike, there are plenty of nature trails that run parallel to a serene creek. It's also dog-friendly and commonly used by nearby apartment-dwellers to let their dogs exert some energy. Additionally, there are plenty of outdoor educational programs for adults, kids, and families.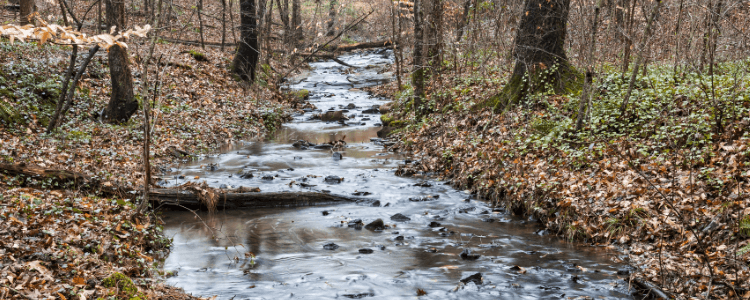 Chattahoochee River National Recreation Area
3444 Cobb Pkwy, Atlanta, GA 30339
Located in northwest Buckhead, you'll find a 48-mile nature preserve along the Chattahoochee River. There are plenty of well-marked nature trails and there are trails offered at every skill level. You'll find plenty of friendly Park Rangers who are more than willing to help your questions as to which trail is best for you. You can also expect to see plenty of wildlife along the trails, such as blue herons, deer, and beavers.
The Chattahoochee River National Recreation Area is often viewed as a way for locals to enjoy some of the hiking and nature opportunities commonly reserved to North Georgia.
Nightlife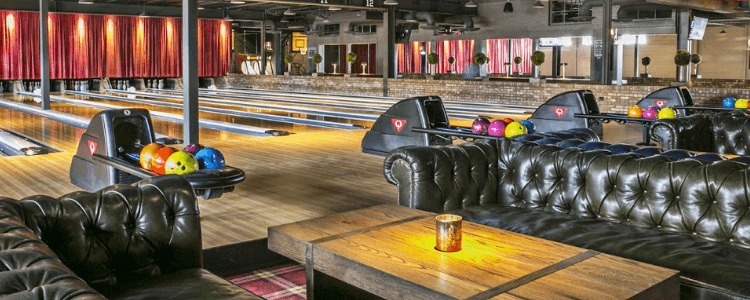 The Painted Pin
737 Miami Cir NE, Atlanta, GA 30324
The Painted Pin provides an experience far different from your ordinary bowling alley. This bowling alley offers a relaxed, yet upscale ambiance with a heavy emphasis on alcohol. The food is also stellar, so much so that some describe it as an upscale restaurant with an attached bowling alley. There's also plenty of games offered beyond bowling, such as shuffleboard, darts, skee ball, and bocce ball.
The Painted Pin is a great venue for friends, family, and even business associates. One more quirky thing: they have a pretty interesting twist on bathrooms. The handwashing station in each bathroom actually faces each other, meaning that random members of the opposite sex can strike up a conversation while washing their hands! Personally, we've never seen anything like it before and it adds tons of character to the overall experience.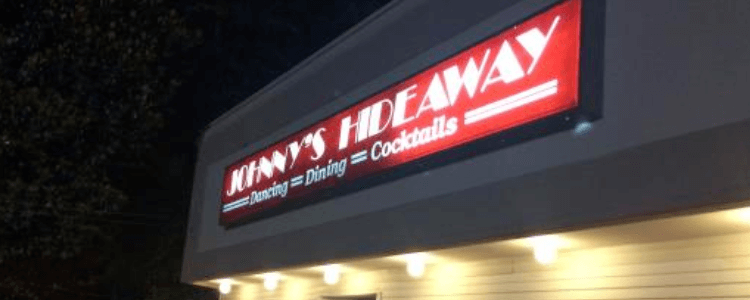 Johnny's Hideaway
3771 Roswell Rd NE, Atlanta, GA 30342
Johnny's Hideaway is an old school bar known for its dance floor. The interior resembles that of an old lounge in Las Vegas, with plenty of memorabilia on the walls from various decades. Amazingly, the bar caters to people of all ages and it is not uncommon to see people in their 60s dancing next to people in their 20s. The music is similarly indiscriminate: they play everything from Frank Sinatra to Bruno Mars.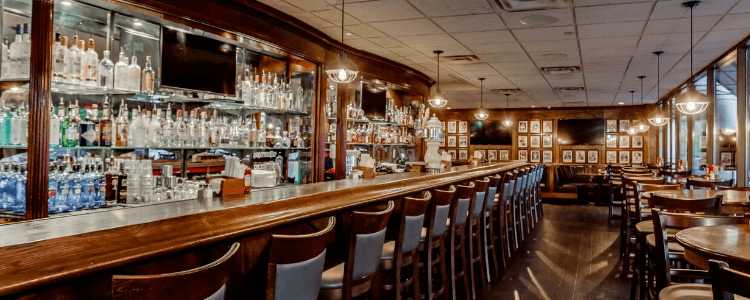 Bucket Shop
3475 Lenox Rd NE, Atlanta, GA 30326
Conveniently located across the street from Lenox Square, Bucket Shop provides a solid bar for people who live and work in the area. It's the type of place where you can always find the "vibe" you're looking for - whether it be blowing off steam after a long day, a date night, or meeting a business associate for a meeting. The interior ambiance is somewhat old school; it's the type of bar reminiscent of the one on "Cheers".
There's a popular patio area outside with mounted TVs and plenty of seating. It's a great place to go for any sporting event, as they'll certainly have it on the TVs. This is especially true for Auburn games, where there is an ardent fandom that meets up here for every game.
Events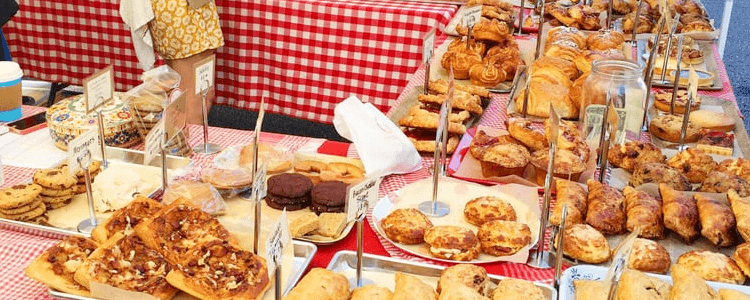 Peachtree Road Farmers Market
2744 Peachtreet St NW, Atlanta, GA 30305
The Peachtree Road Farmers Market features only local and organic vendors every Saturday from March to December. There are strict protocols in place to ensure that everything present at the market has been "grown, raised, or made" by the individual selling it. The Peachtree Road Farmers Market is such a staple of the Buckhead community that it's often just referred to as the "Buckhead Farmers Market".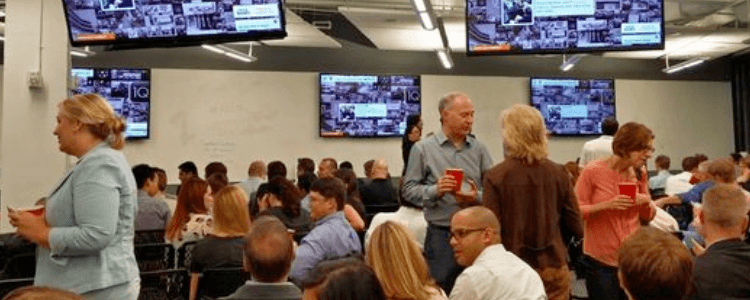 Atlanta Startup Village
3423 Piedmont Rd NE, Atlanta, GA 30305
Interested in entrepreneurship? Check out the Atlanta Startup Village, a monthly gathering of entrepreneurs at the Atlanta Tech Village. Startups practice their "pitch" to an audience of skeptics and then field questions that challenge their business plan. Basically, it's comparable to a real-life Shark Tank experience. There are actual investors in the crowd, and the entrepreneurs attempt to impress them into funding their company.
For Kids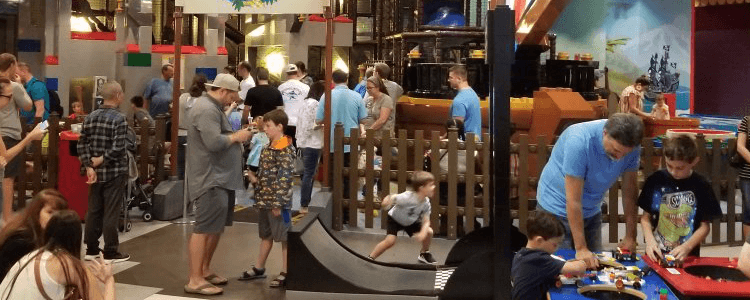 LEGOLAND Discovery Center
3500 Peachtree Rd NE, Atlanta, GA 30326
The LEGO Discovery Center Atlanta is a great destination for children who are creative and love legos. Located within Phipps Mall, it's best described as a "mini-LEGOLAND" with a few rides and various areas to build and play with legos. Interestingly, they've managed to create an impressively large version of Atlanta entirely in Legos!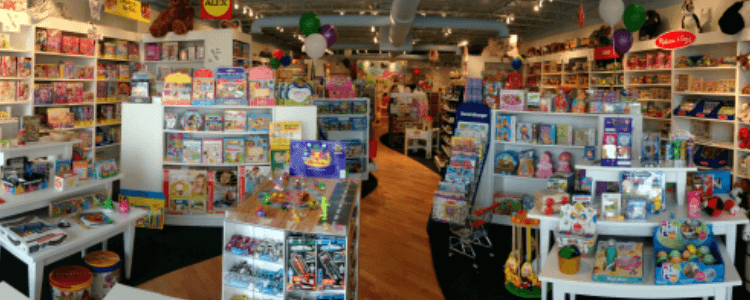 Kazoo Toys
3718 Roswell Rd NE, Atlanta, GA 30342
Kazoo Toys provides a unique take on toy shops. All toys are sourced from environmentally-friendly materials and are designed to help aid in the cognitive development of the children who use them. You won't find any video games or mass-marketed junk here. Staff is extremely attentive and makes the toy-buying process an engaging one for both you and your child.