The 9 Most Expensive Cities in Georgia in 2021
Posted by Trey Van Tuyl on Wednesday, February 10, 2021 at 12:42 PM
By Trey Van Tuyl / February 10, 2021
Comment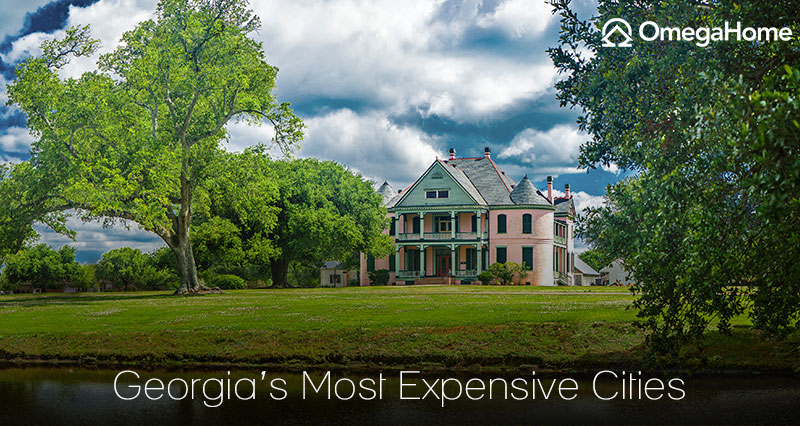 From the big city hustle and bustle to suburbia to rural mountain living, Georgia has a wide array of cities to experience. With top-rated schools, beautiful homes, and easy access to delicious dining options and shopping, these are some of Georgia's most expensive cities: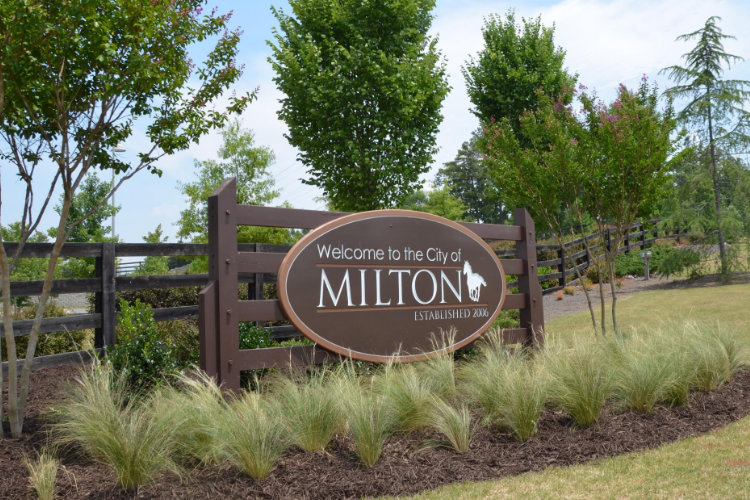 1. Milton, GA
Average home price: $1.29 million
Milton is one of Georgia's newest cities and is recognized as one of the South's best cities to live in. Sitting about 40 minutes away from Atlanta in North Fulton County, Milton offers a peaceful respite from the fast pace of city life.
Milton has a rural feel partnered with the conveniences and luxuries of much larger cities, like boutique retail and unique dining options. Country clubs, equestrian centers, hiking trails, and seasonal festivals are just a few of the many amenities Milton has to offer its residents.
Families are drawn to Milton due to the high quality of schools in the area. Students attending Milton schools have an array of extracurricular options to choose from including internships, sports programs, drama groups, choir, and academic clubs. Additionally, Milton's schools rank above the state and district averages in both reading and mathematics.
Homes prices in Milton are the highest in Georgia because many are custom-built estates on multi-acre lots. Horse properties are also common in Milton. With low unemployment and high household incomes, Milton homeowners are well equipped to afford these stately homes and enjoy the semi-rural lifestyle.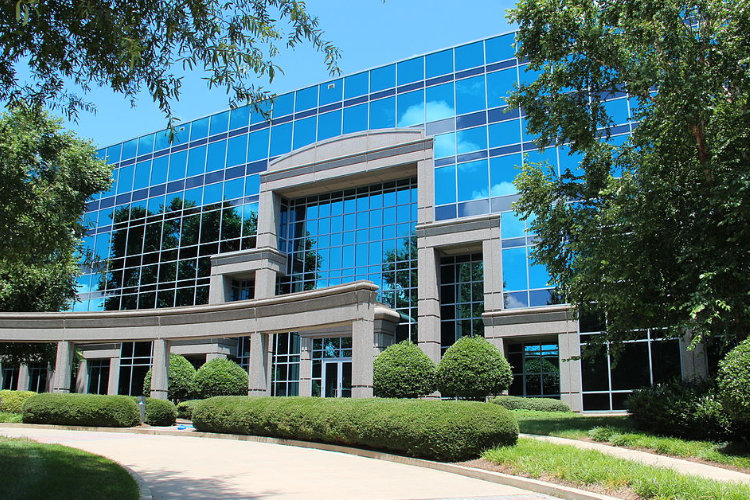 2. Johns Creek, GA
Average home price: $742,000
Johns Creek is an affluent, suburban city in Fulton County, just northeast of Atlanta. The city was newly incorporated in 2006 and has been growing at a rapid pace.
Johns Creek is known for low crime rates, stellar school rankings, beautiful homes, and many shopping, dining, and entertainment options. As such, Johns Creek has been on numerous lists as one of the top places to live and raise a family in the United States.
Johns Creek public schools are nationally ranked as some of the top schools. Private and charter school options are plentiful in this area. In addition to above-average graduation rates and college preparedness scores, these schools offer a myriad of extracurricular activities. These include opportunities to participate in choir, theatre, orchestra, and numerous service, social, and academic-focused clubs.
The median home price in the Johns Creek area is more than double the national average. The area's draw for families (including high-wage earners) has contributed to higher-priced homes. From country club communities, sprawling estates, and new home developments, Johns Creek offers a peaceful yet sophisticated suburban lifestyle.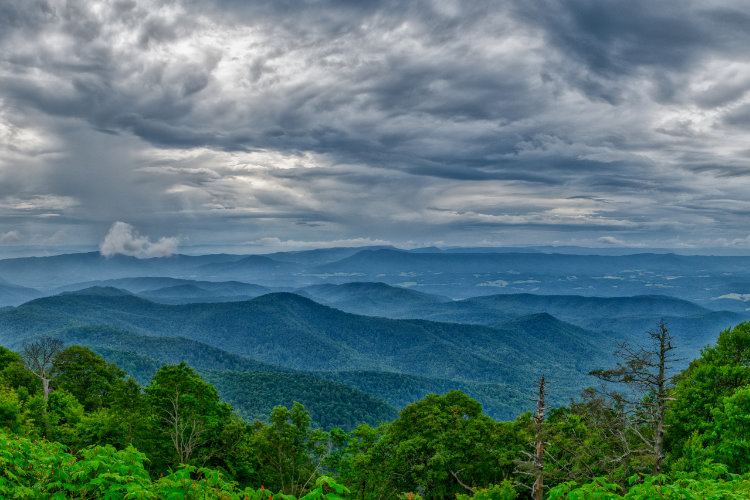 3. Blue Ridge, GA
Average home price $599,000
Blue Ridge is a quaint mountain town in North Georgia in Fannin County. It is surrounded by serene lakes and forests. Sitting at the heart of downtown Blue Ridge is the historical railroad depot that still operates railroad tours along the Blue Ridge Scenic Railway.
The downtown area is a vibrant center for community activities with independently owned restaurants, art galleries, and retail shops. Microbreweries and wineries are a hotspot for locals and tourists after a fun day of hiking or fishing.
Blue Ridge is known for its plethora of outdoor activities, from kayaking, tubing, and canoeing to hiking trails, and fishing for rainbow trout. The town has a strong draw for retirees and families seeking a more peaceful pace and environment.
Despite being a small town, Blue Ridge schools rival larger cities in academic programs and extracurriculars. Competitive athletic teams and clubs are available for students, including debate teams, Future Business Leaders of America groups, and fishing clubs.
Homes in Blue Ridge vary from in-town and lakeside cottages to large, upscale lakeside retreats and log cabins. Many homes have decks on each level to take advantage of the beautiful mountain views and tranquil surroundings. Some of these homes serve as vacation homes for those seeking a mountain getaway from the chaos of larger cities.

4. Sandy Springs, GA
Average home price: $597,000
Sandy Springs is a perfect balance of suburban and urban life, just miles outside downtown Atlanta. It is home to many large companies' headquarters, including UPS, Arby's, and Mercedes Benz USA.
Sandy Springs is a thriving metropolitan city that is lined by the sparkling waters of the Chattahoochee River. Parks, play structures, and endless green space abound throughout the entire city.
Open-air concerts and family-friendly festivals are a regular occurrence within the community. Outdoor activities such as kayaking and tubing down the river is a favorite pastime of locals.
Sandy Springs boasts top-rated public schools in addition to several private schools to choose from. With a 93% high school graduation rate, Sandy Springs public high schools rank higher than the U.S. national average.
Local top universities, including Emory and Georgia Tech, offer local high schools advanced resources to use in STEM education and summer programs for students.
With its commutable distance to downtown Atlanta, Sandy Springs has fast become a desirable choice for those seeking the calm of suburbia. There are various housing options from high-rise luxury condos, new home communities, and custom-built estates. Due to the area's draw, home prices are much higher than other areas in Georgia and the national average.

5. Alpharetta, GA
Average home price: $592,000
Alpharetta is a thriving suburban city just 25 miles north of downtown Atlanta and located in Fulton County. Alpharetta offers a haven from the pace of big city life but still provides various shopping and entertainment options.
Alpharetta's unemployment rate is very low, and high-wage earners make up much of its population. Alpharetta has several corporate headquarters nearby and
Alpharetta public schools have above average test and proficiency scores. The district has the largest concentration of top-ranked Georgia schools. Alpharetta's newly constructed Innovation Academy will be opening soon as a public magnet STEM high school exposes students to their coursework's real-life applications.
Median home prices in Alpharetta are 86% higher than the US national average. New home communities feature upscale homes with numerous amenities for families, including community pools, tennis courts, and recreation areas. Million-dollar estates line golf club communities, and sizable high-end homes make up pristine neighborhoods.

6. Brookhaven, GA
Average home price: $575,000
The city of Brookhaven is relatively young, as it was recently incorporated in 2012. It has long been a sought after suburb located northeast of Atlanta in DeKalb County. Dating back to the 1900s, Atlanta residents began building vacation cottages in Brookhaven as a getaway from big city life.
Brookhaven home developments began in the 1920s, centered around the local country club. Some of these historic homes still stand today, along with later built grand, multimillion-dollar custom estates. Homes within Brookhaven are primarily upscale single-family homes with both new builds and historic residences to choose from.
Living in Brookhaven offers the conveniences of a modern planned community but the charm of a Southern neighborhood. Large shopping centers are available, as are small boutiques and independently owned eateries. Residents enjoy the weekly farmer's market and seasonal events, including a chili cook-off, wine and beer tastings, and the annual cherry festival.
Brookhaven residents are widely made up of affluent younger families. Brookhaven families have many options for outdoor activities at one of the city's eighteen parks with numerous recreational centers and nature trails to experience.
Brookhaven area schools include both private and public options and are highly rated in the state of Georgia. There are many unique programs for students from fun math competitions that mesh together athletics, math, and language learning programs.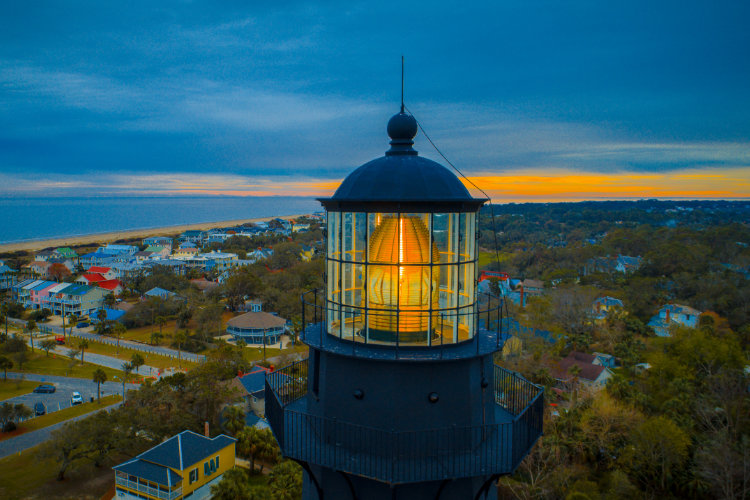 7. Tybee Island, GA
Average home price: $555,000
Tybee Island is a quaint coastal city in southeast Georgia, just twenty minutes outside of historic Savannah. Its miles of beautiful beaches and Southern-style seafood restaurants make it a popular tourist spot for Georgians and other visitors alike.
Tybee Island offers a relaxed pace and a close-knit community for its residents. The homes in Tybee are a mix of cozy bungalows, condos, and multimillion-dollar beachfront retreats. Some are second homes that are occasionally used as vacation rentals during peak tourist times. Lots vary in size, but more expensive homes are right on the beach with private docks and their own slice of paradise.
Demographics in Tybee Island skew slightly older, with affluent 50+ year-old individuals making up the most considerable portion of residents. Beach city living provides plenty of fun in the sun with strolling along the beach, surfing, paddleboarding, and kayaking. Residents and visitors can also enjoy visiting sights such as the historical Cockspur Lighthouse and Lighthouse Museum.
Schools in Tybee Island are some of the highest-ranked within the Chatham County School District. There are over 25 public and private school options to choose from within Tybee Island's surrounding areas.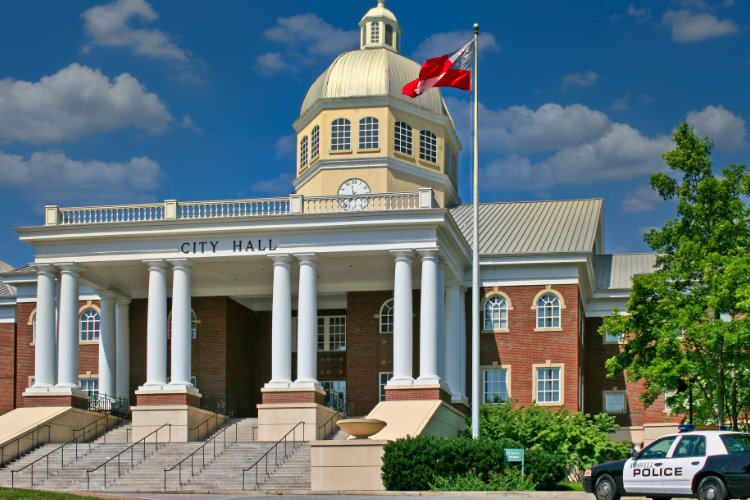 8. Roswell, GA
Average home price: $533,000
Roswell is a thriving suburban city with a small-town feel located north of Atlanta in Fulton County. The city's historic district spans over 600 acres and is the center for festivals, unique restaurants, and retail boutiques. Roswell's Canton Street is renowned for its row of restaurants and summer block parties, Alive After Five.
Roswell is close to the Chattahoochee River and numerous hiking and biking trails for outdoor adventures. Young families, professionals, and retirees alike can enjoy Old Mill Park, which sits along Victory Creek. The park offers plentiful walking trails and sights of the original cotton mill established by the city's founder.
There are numerous highly ranked public and private schools to choose from in Roswell. Elementary students can experience active learning in the experiential science labs and school garden. High school students have the opportunity to participate in work-based learning programs with top companies such as Google, State Farm, and Bank of America.
The median home price in Roswell is much higher than the national average. Roswell is composed of high wage earners with high household incomes. Many spacious traditional-style custom homes are situated on oversized lots. There are also many new home communities and townhomes to choose from in the area.
9. Greensboro, GA
Average home price: $440,000
Greensboro is a beautiful small town located in Greene County, sitting right between Atlanta and Augusta. Residents and visitors enjoy breathtaking views of Lake Oconee and the nearby Oconee National Forest.
Boating on Lake Oconee is a favorite pastime in Greensboro. The charming downtown area is filled with historic buildings, unique boutiques, antique shops, and cafes. The entire town comes together for annual events, including the Rhythm and Blues Festival and the Southland Jubilee.
As a vacation destination, Greensboro is home to five-star resorts, including the luxurious lakeside Ritz Carlton property. Residents and visitors can enjoy golf on any of the five championship golf courses there.
There are five public and charter schools throughout Greensboro. Student test scores in math, English, and social studies are all higher than the state average. The high school boasts a 95% graduation rate. Greensboro schools spend much more per student than the U.S. national average expenditure.
Homes throughout Greensboro are steeped in history with antebellum inspired architecture. Lakeside resort-style homes have docks for easy access to the lake. Many traditional-style homes are set on large wooded lots offering ample privacy and peaceful, rural living.
Conclusion & Methodology
You'll notice that we rank the most expensive cities in Georgia based upon housing costs. This is because in the state of Georgia there isn't much fluctuation in transportation, grocery, or utility costs across the state. Ultimately, it's the increased housing costs is that make these cities so expensive to live in.
You might also be thinking: wait, where's Atlanta? The reality is that the City of Atlanta is an incredibly diverse city where the average home is worth $308,000. There are affluent areas of Atlanta (like Buckhead) that would make this list if they were their own city.